The federal government is now focusing more on countermeasures and after the first-ever Cybersecurity Policy. The government is soon going to launch national artificial intelligence (AI) policy. The industry experts believe that it would help secure mainly the digital banking system. The measures are taken amidst the growing threat of cybersecurity and frequent hacking of data systems even of national institutions.
The Federal Minister for IT and Telecom Syed Aminul Haq shared the news. Meanwhile, addressing a conference titled BlockChain at a local auditorium.
Syed Aminul Haq's Statement 
Referring to the recent attacks suffered by the country's banking systems, Haque stressed the importance of securing critical data
"Cybersecurity is the first important pillar of Digital Policy 2021 of IT Ministry," he said. "Digital transformation of Pakistan corresponds with Cybersecurity. Pakistan's first cybersecurity policy is approved by the federal cabinet this year. And now the government is fully committed to introducing national AI policy soon."
Read More: Samsung Brings One Of The Most Requested Features To Internet Browser
The federal cabinet has already been made paperless by shifting work to tablets and android cell phones," said the federal minister. "The governance of Parliament would also be made paperless by this government."
While bridging the gap between academia and industry, he stressed the need for close cooperation among academia, industry, and the IT ministry in introducing emerging technologies in Pakistan.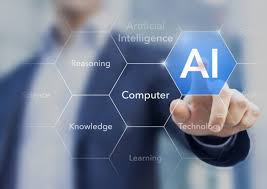 He said the gap between academia and industry needs to narrow down and IT academicians must start supervising industrial projects through an agreement between industries and universities.
Read more: Google & YouTube Announce Major Policy Change For Advertisements
"Our ministry is committed to equipping 60 per cent of the young population of Pakistan with IT expertise by providing 3G and 4G services especially in the remotest areas which are far away from urban centres," he added.
The conference also featured speakers from Europe, America, and the Middle East, aside from experts from Pakistan. They further exchanged views and experiences on BlockChain technology.
What Is A BlockChain
IR-Next is a solution provider organisation working on BlockChain, IoT and AI with the public and private sector. Blockchain is a system of recording information in a way that makes it difficult or impossible to change, hack, or cheat the system.
A blockchain is essentially a digital ledger of transactions that is duplicated and distributed across the entire network of computer systems on the blockchain.
Stay tuned to Brandsynario for the latest news and updates.