Naimal Khawar's latest comment on her own Instagram post has left netizens confused and we can't help but wonder about the context of it.
The actress's Valentine's Day post caught her husband's eye as he left a swoon-worthy comment under the video. However, what caught our eyes is how she reacted to the comment.
Take a look below.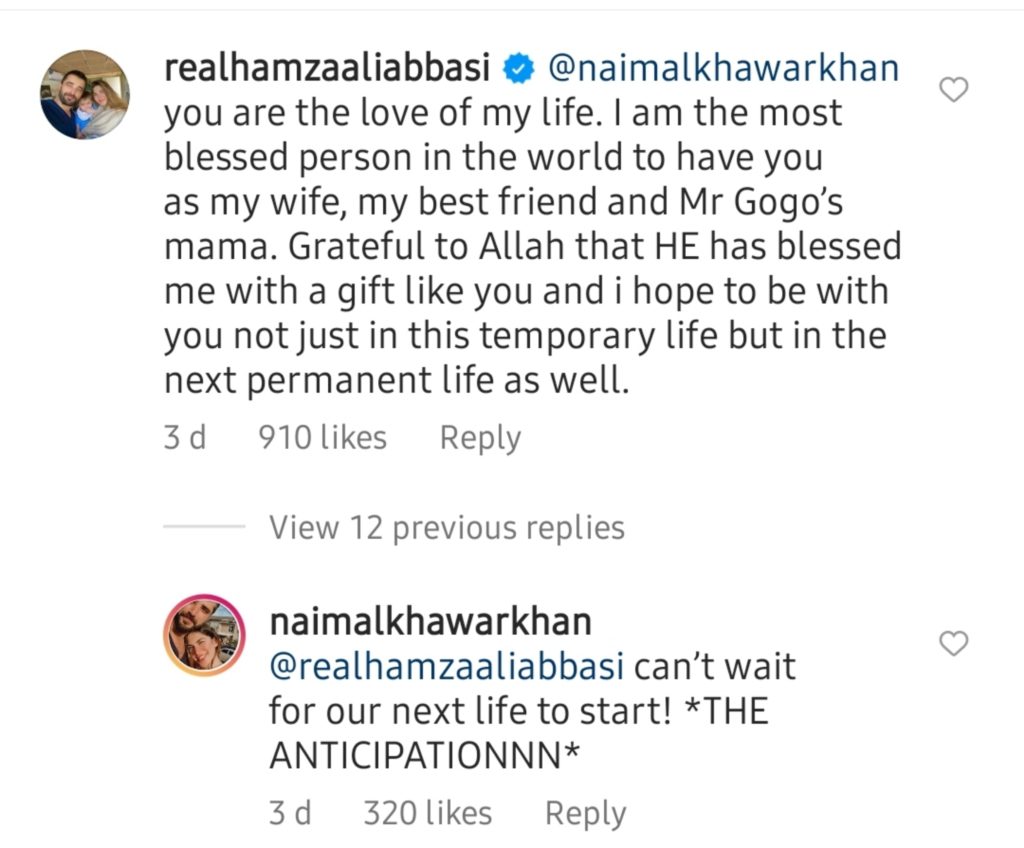 Can't wait for our next life to start! *THE ANTICIPATION*
While her husband talked about being together in this life and the hereafter, she shared her anticipation towards it. Which seemed a little weird since death is something inevitable but no one has ever felt anticipation towards it.
Her comment left us wondering what she is talking about. Is she talking about another project or new development in life? Or is she referring to what we think she is?
We have never felt more confused.
Read More: Naima Khawar Under Fire For Wearing 'Inappropriate' Clothes
Naimal Khawar's Valentine's Day Post
Naimal Khawar's Valentine's Day post had everyone swoon over the cute highlights of their life together. The video showed small snippets of the couple together with a glittery dim aesthetic with background music giving us all the retro vibes.
"All paths lead to love!" She captioned the video. Let's take a look at it below.
Netizens Are Left Wondering 
Netizens sure took notice of the small interaction between the couple and they also took notice. A few were left wondering what the actress is talking about.
"Maybe she is talking about her next project." One user wrote.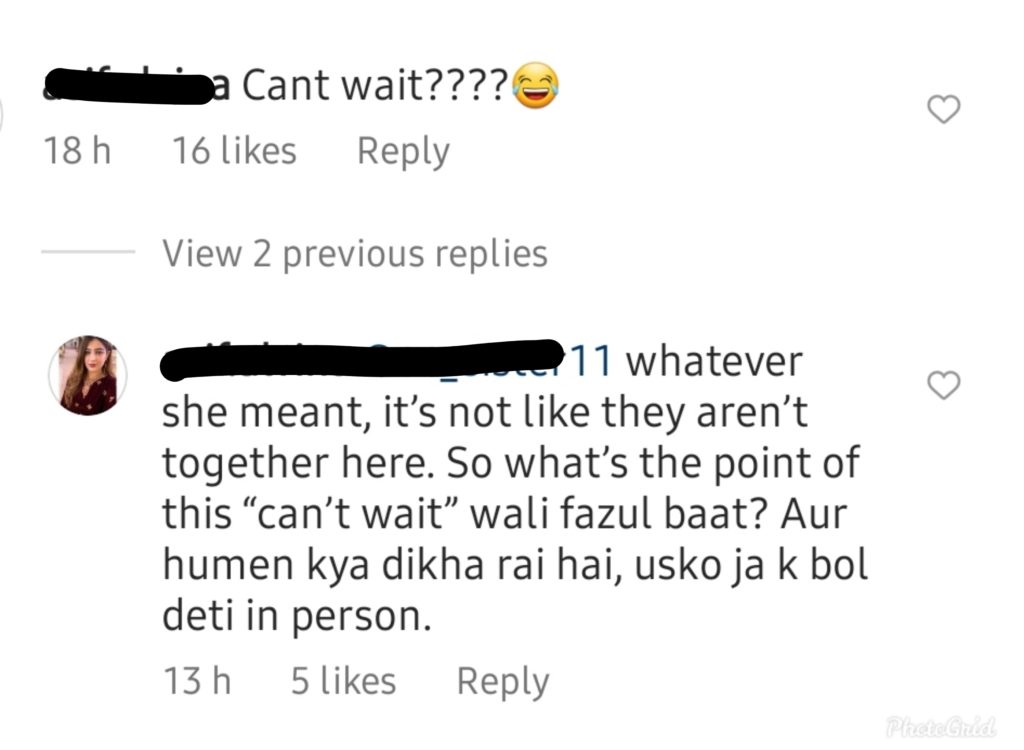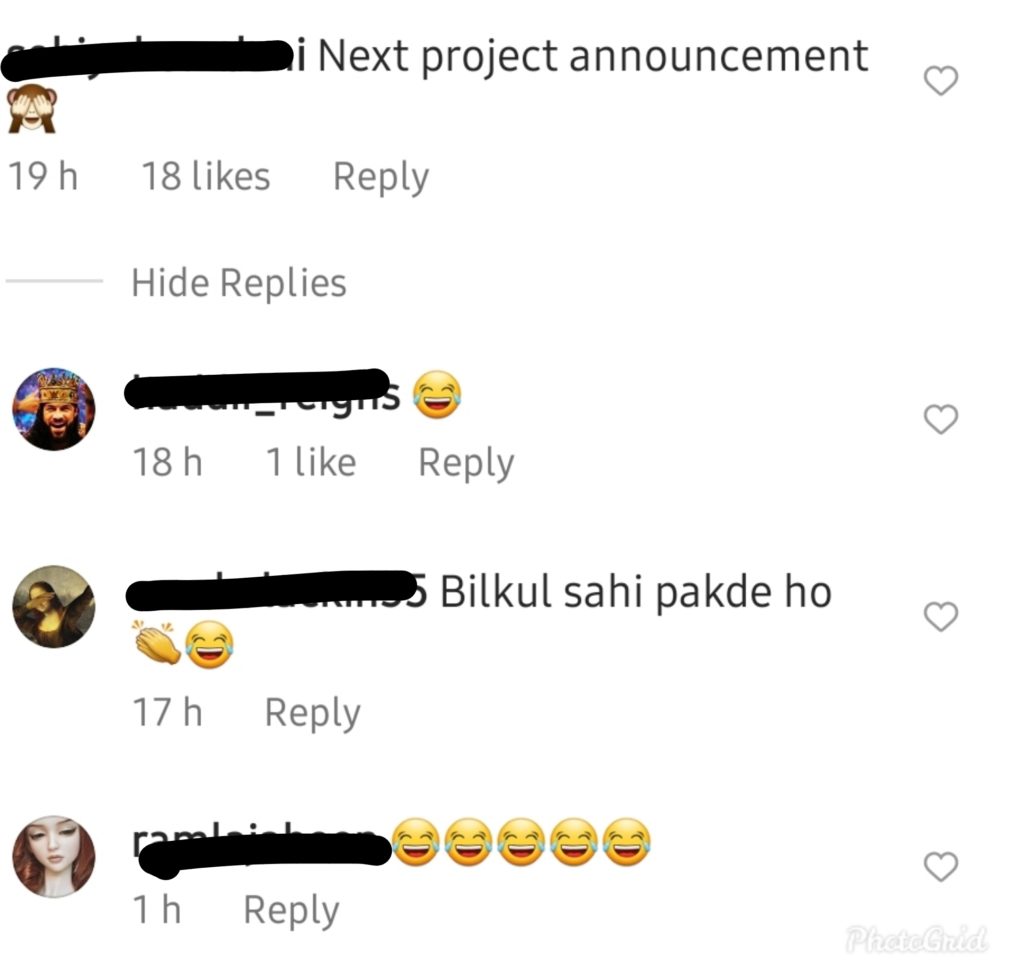 Read More: Aamir Liaquat's Latest Video With His Wife Is Making People Cringe
While some took notice of the small matter, others were all about sharing the love on her post.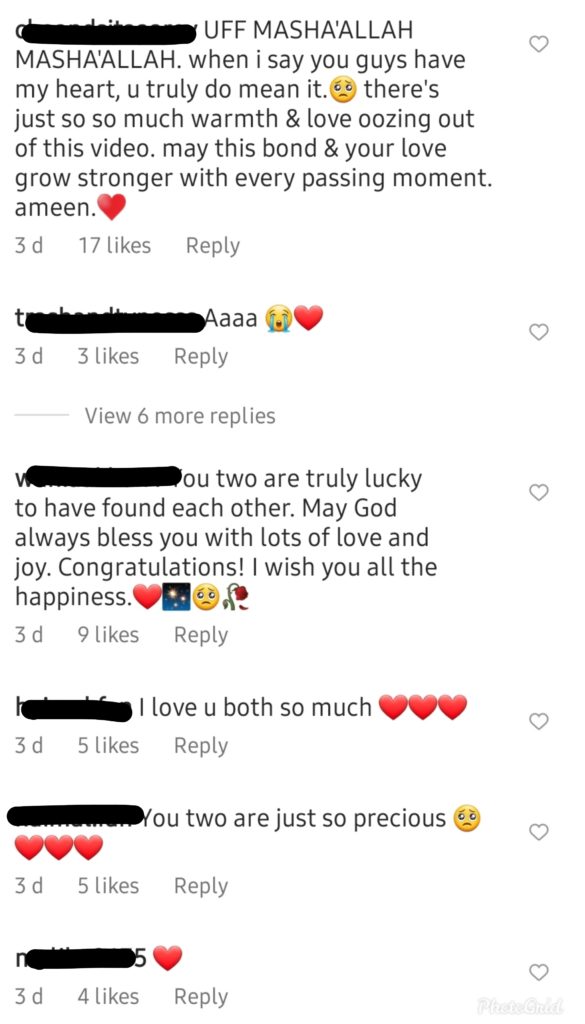 Naimal and Abbasi are undoubtedly the beloved couples of the industry and fans can't help but fall in love with them more every time. They never shy away from expressing their love on social media at even the most random moments.
"Grateful for this man, for his gentleness, his softness, and his care." Naimal shared the post with the caption a few days ago.
Stay tuned to Brandsynario for the latest news and updates.