There is no doubt that celebrities' life is constantly subjected to scrutiny and public obligations. However, most of the time, they are not alone in the boat. Being in the public eye, it becomes difficult for the celebrities' families and friends to dodge the camera, hence, public scrutiny. However, this can also take a drastic turn if the stars and their families preach different things from how they are in real life.
 Naimal Khawar 
Naimal Khawar is under fire over her recent posts from her sister in law's birthday celebration. Fazeela Abbasi, the sister of Hamza Ali Abbasi, celebrated her birthday with friends and family. All of them dressed up in colour coordinated black outfits and headed out for the celebrations.
However, what added fuel to the fire was the dressing choice of Naimal Khawar. Naimal dressed up in black flared pants paired with a black silk top. The outfit triggered the netizens as they called out both the actress and her husband.
Read More: Hamza Ali Abbasi Shares His Views On Four Marriages
Take a look at some of the comments.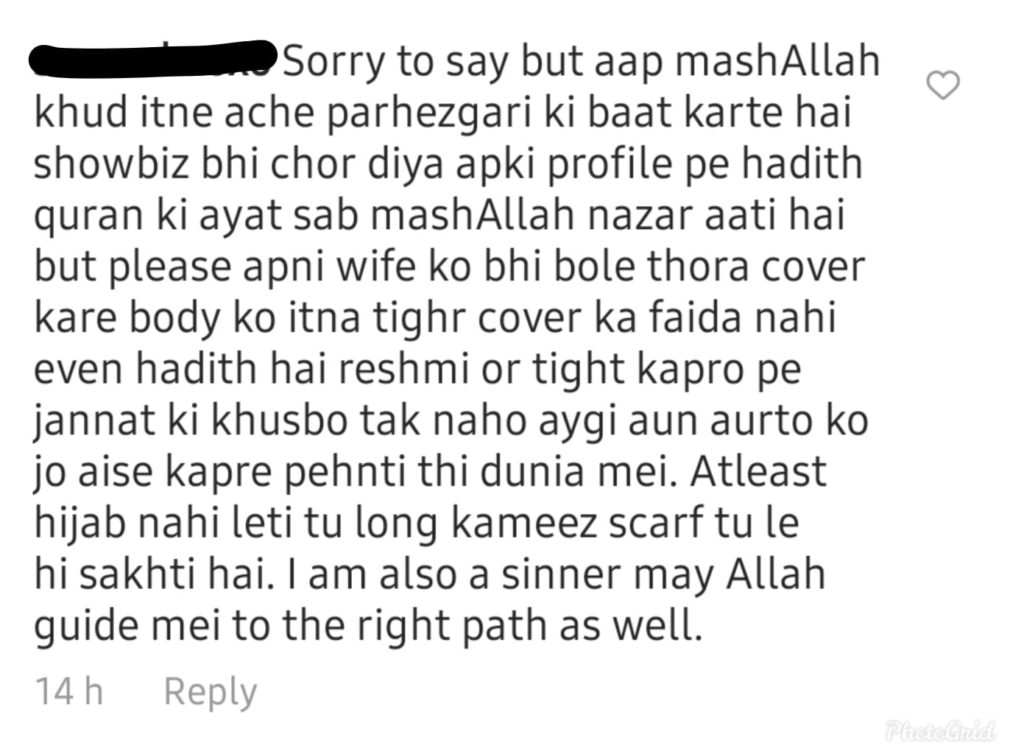 Most of the people pointed out the dress code of Naimal Khawar and how Hamza Ali Abbasi preaches Islam but did not stop his wife from dressing up in clothes that do not align with the teaching of Islam.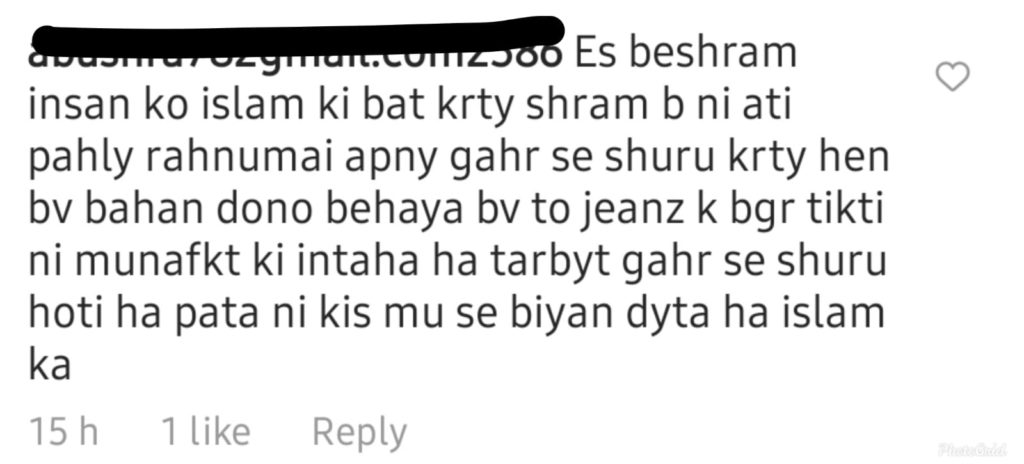 While others stated the fact that he does not have any right to preach about Islam to strangers and people on social media, since he can't seem to understand that all this start from your own home and your family must be obliged to do what you have to say before you call out the general public.
Hamza Ali Abbasi Left The Showbiz Industry 
The news of Hamza Ali Abbasi leaving the showbiz industry hit like a rock to the media industry. The fraternity and fans were left shocked by the news. However, once they got to know the real reason behind it, the decision felt more relevant and was welcomed by the fans.
Read More: Hamza Ali Abbasi Says 'Goodbye' to Entertainment Industry to Spread Love & Harmony through Islam
Regardless, what Naimal chooses to wear, it is her personal choice, and since religion is personal to everyone, judgment and moral policing will not bring anyone any good.
Stay tuned to Brandsynario for the latest news and updates.