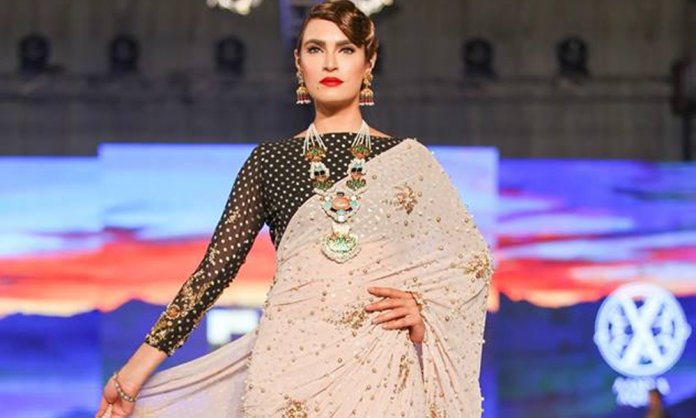 While social media should remain a safe place for news, networking, and sharing; it continues to be an unstable platform for its users who often become victims of digital brutality.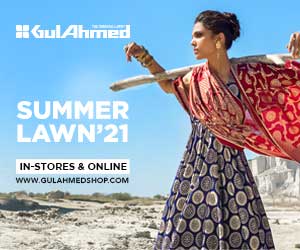 Superstars and icons with strong social media presence too are not immune to cyber-bullying, becoming a prey to keyboard warriors and their cruel criticism.
Quratulain Balouch's FIFA World Cup 2018 Anthem Ft. Jason Derulo is LIT! [Watch Video]
Recently, veteran supermodel Nadia Hussain became a target of trolls as haters attacked an uber cute picture of her family all dolled up for Eid!
With remarks so horrific and statements so cringeworthy, there was a shocking outpour of hate comments on her Instagram post.
Apparently, a follower called her children 'MELAY' (filthy) and all hell broke loose on her Instagram account. 

Unable to control her outrage, Nadia lost her calm and replied to social media vultures in the most unexpected way.

Hussain incited an uproar as she fiercely hit back at all the haters!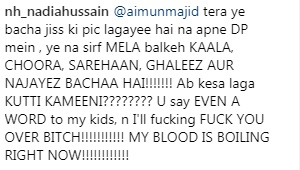 Of course, her followers were not impressed with the usage of abusive language!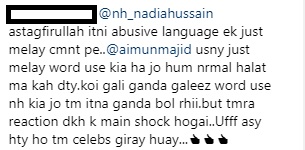 Many schooled Nadia for her 'colorful' tirade and bashed her for being foul with words.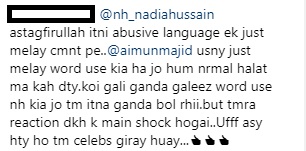 We must admit that while Nadia was justified in her rage!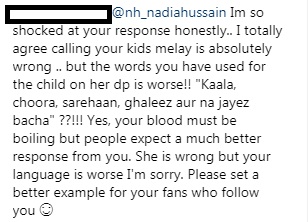 However, some fans of the models were quick to come to her defense.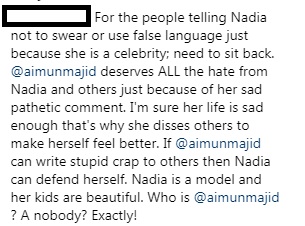 However, the supermodel's anger showed no signs of slowing down. Hurt and burnt by the derogatory backlash, the fierce mommy was determined to give wrath to people who berated her kids!
In a pursuit to silence all, she gave yet another tongue lashing to all the trolls!
But the volleyball of verbal attacks got even more aggressive after her hostile response.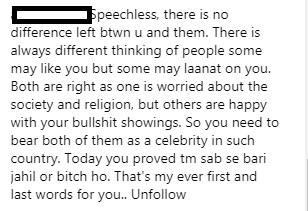 Her angry tone was bound to irk many and they slammed the model yet again!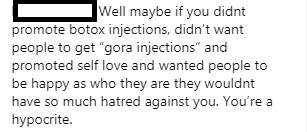 However, Nadia clarified her stance that stars have feelings too and it's NOT cool to use abusive words against them.
7 Din Mohabbat In Movie Review: 7 Reasons to Watch this Eid Comedy
People need to realize that it is incredibly disrespectful to say something hurtful about innocent children.
While Nadia's reaction seems reasonable, she offered her gratitude to fans who supported her and stated that she will never tolerate a single word against her kids.
Stay tuned to Brandsynario for more updates.