Just recently, we shared with you a snippet of Muneeb Butt's interview with Nida Yasir pertaining to his outfit change at Minal Khan's Mayun. He was at Nida Yasir's morning show with his fellow actress for their upcoming drama BadDua. However, the interview is gaining more attention because of his statements rather than the drama. Find out why!
Muneeb Butt's Controversial Statement
Butt jokingly asked Nida Yasir what her biggest fear is— what is it that really gives her goosebumps when she thinks about it. In the same light-hearted manner, Nida Yasir responded with "I am afraid my husband will do a second marriage!" This erupted in laughter from the host and the guests alike but the issue was what Muneeb Butt responded with.
The BadDua actor said, "every woman should have this fear. That is why you should pamper and love your husband even more so he doesn't even think about it." It was this statement that the media put its foot on. Since then, the morning show is being highlighted for being problematic and Muneeb Butt is being criticised.
Clarifications, Clarifications, Clarifications
Muneeb Butt took to his social media and wrote a long caption about how he is being misinterpreted. He draws attention to the humorous essence of the exchange and why it is important to read the room. To misconstrue someone's word and malign their character is surely wrong but is it completely undeserved here?
View this post on Instagram
Nida Yasir also spoke up about the issue however, we are afraid the hostess' words are rarely taken to be valuable. Instead of constructively addressing something that occurred in her show, her replies are always taunting and unnecessarily non-serious.
What Are People Saying?
People under the comments of their posts are on Nida Yasir and Muneeb Butt's side. They were informed of the light-hearted manner in which these words were said. Moreover, some are of the opinion that they already knew these words would be twisted. Have a look at what people said: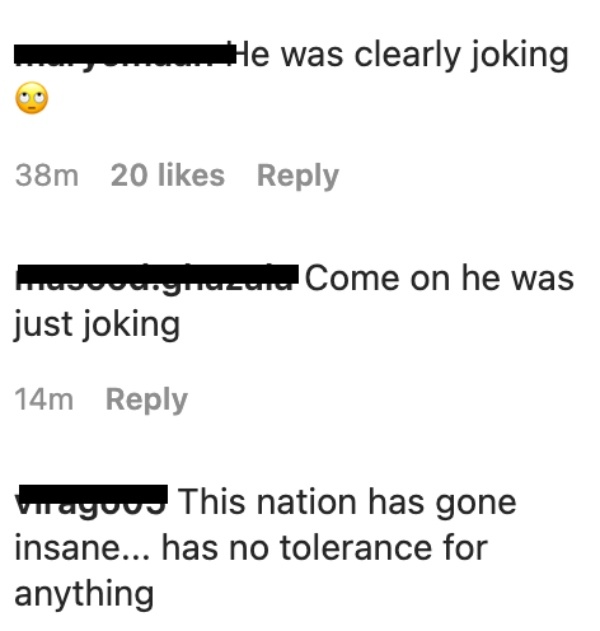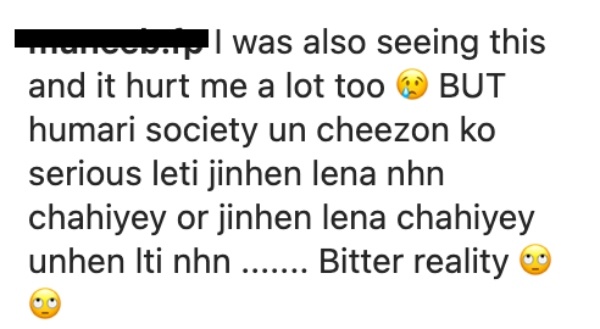 Is It Really Problematic?
Truth be told, while we definitely believe Muneeb Butt wasn't serious about what he said, it was not fair. To laugh and joke about an issue – which also goes for Nida Yasir – which torments many women and ruins their life is definitely not fodder for humour. What also makes Muneeb Butt's words more pricking is the fact that they are actually said to women when their husbands cheat.
Read more: Muneeb Butt Shares His Thoughts On Dating & Relationships
Stay tuned to Brandsynario for the latest news and updates.