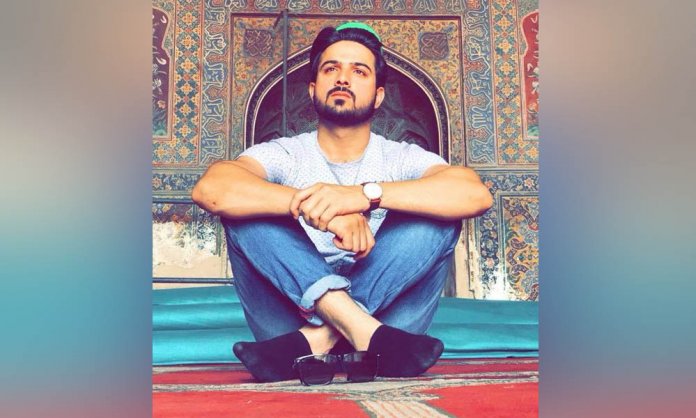 "Can we meet alone?" "Show me your n*** pictures!"- this is the harsh reality that models today are facing in Pakistan's high-powered entertainment circuit.
While women are mostly found victims in such harassment cases, seems like even men are not spared from sexual assault in the industry.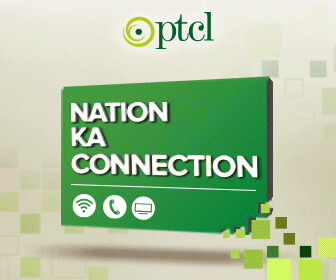 Ali Zafar-Meesha Shafi Jamming Session Video Leaked on Social Media
One such emerging Pakistani star has finally broken his silence on social media about harassment in the modeling world.
On May 15th, Mujahid Rasool, a rising model took to his Facebook page to speak up about how men too are subjected to sexual advances and unnecessary nudity.
Using the #WeToo, Mujahid decided to take matters into his own hands when after years of staying quiet.
In a long Facebook post, he condemned the immoral demands of photographers/designers who expect struggling artists to consent to humiliating favors.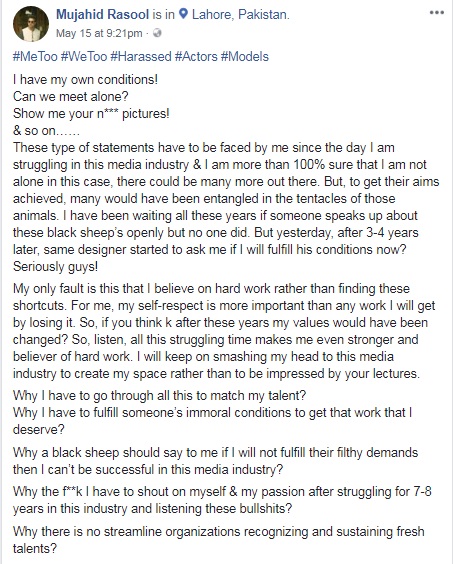 Reportedly, few designers asked Rasool to "fulfill his conditions" if he wanted to bag a photoshoot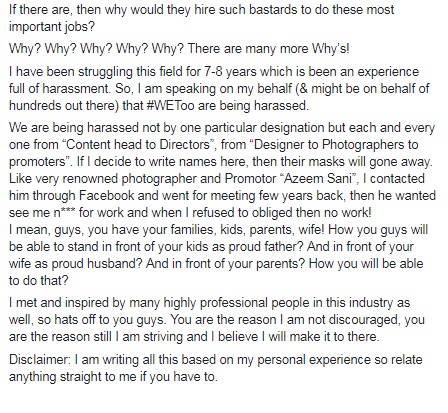 He also expressed his remorse about how struggling artists are facing issues just because they have refused to concede to these "terms and conditions".
But what was most shocking were the appalling screenshots of his Whatsapp conversations with two influential men in the entertainment industry.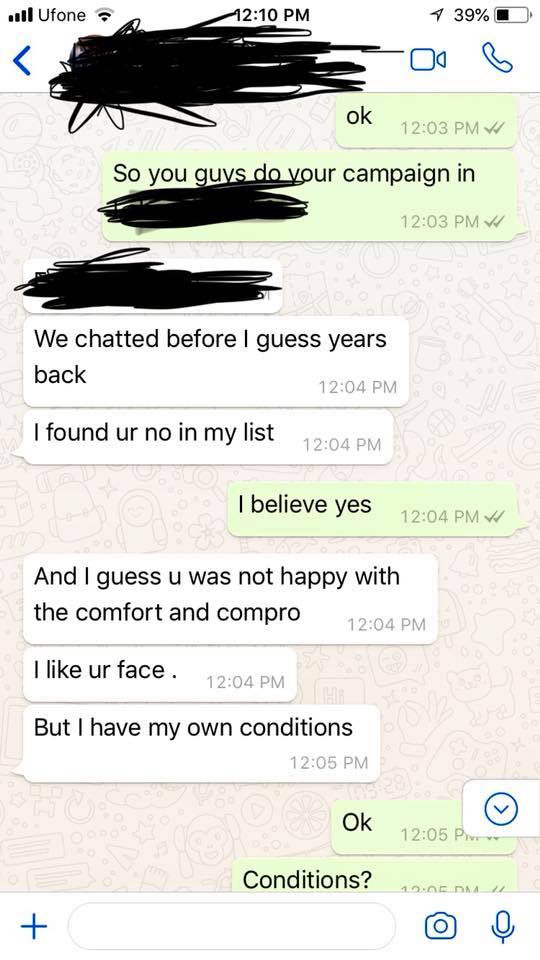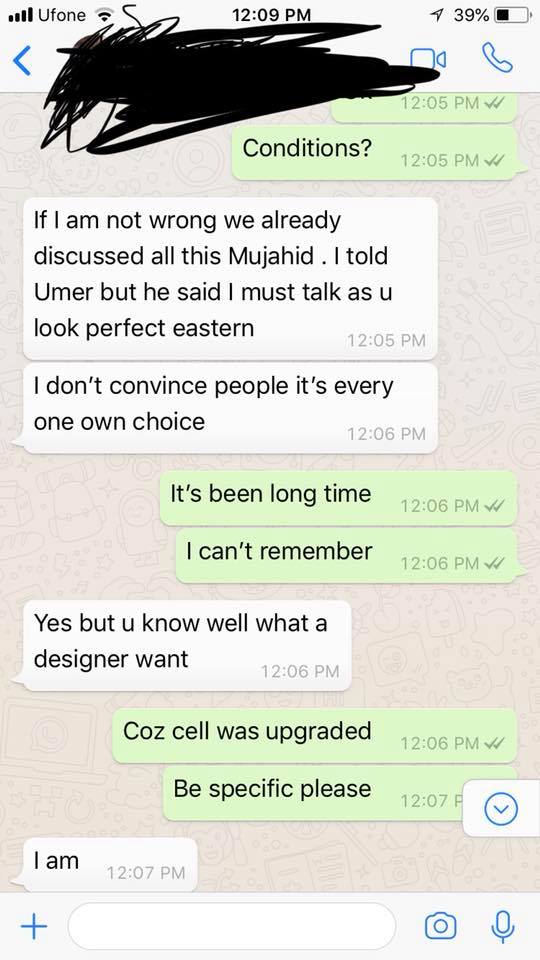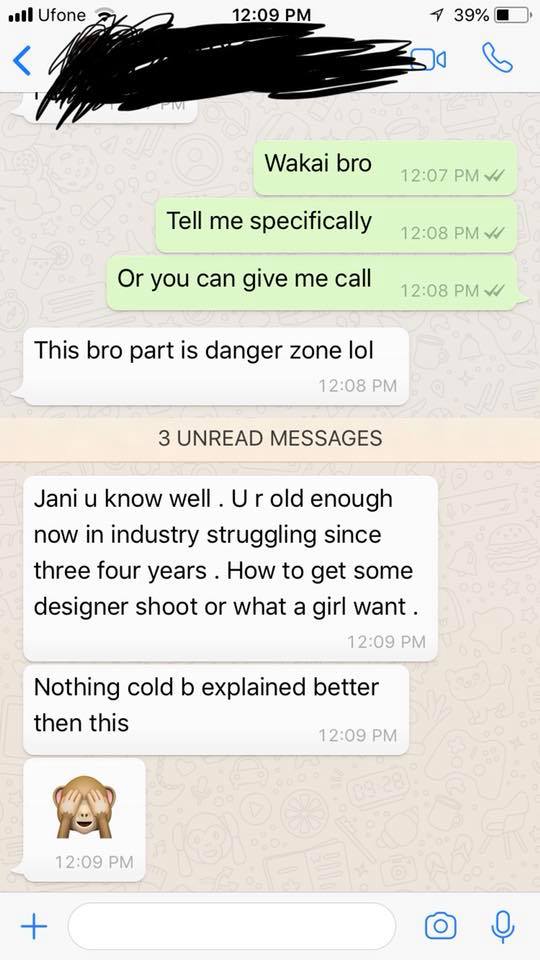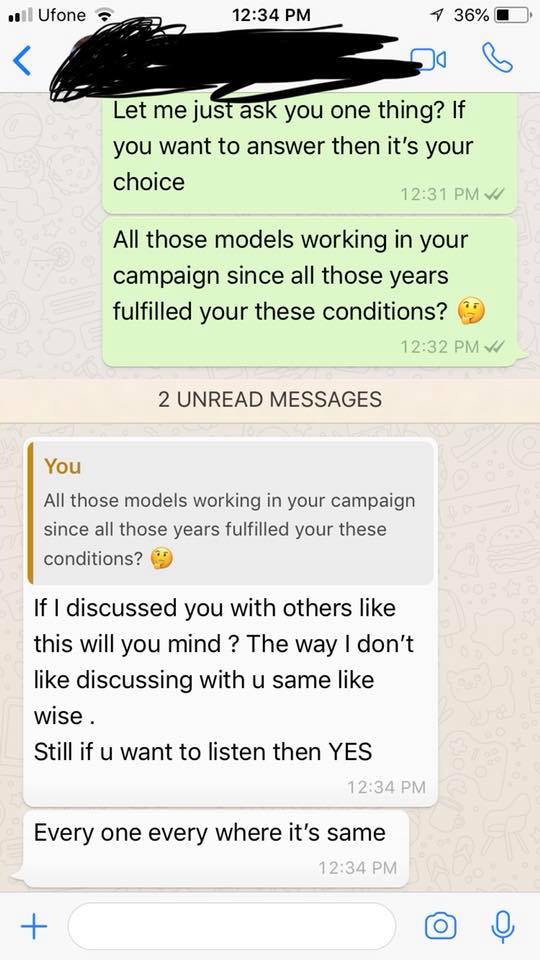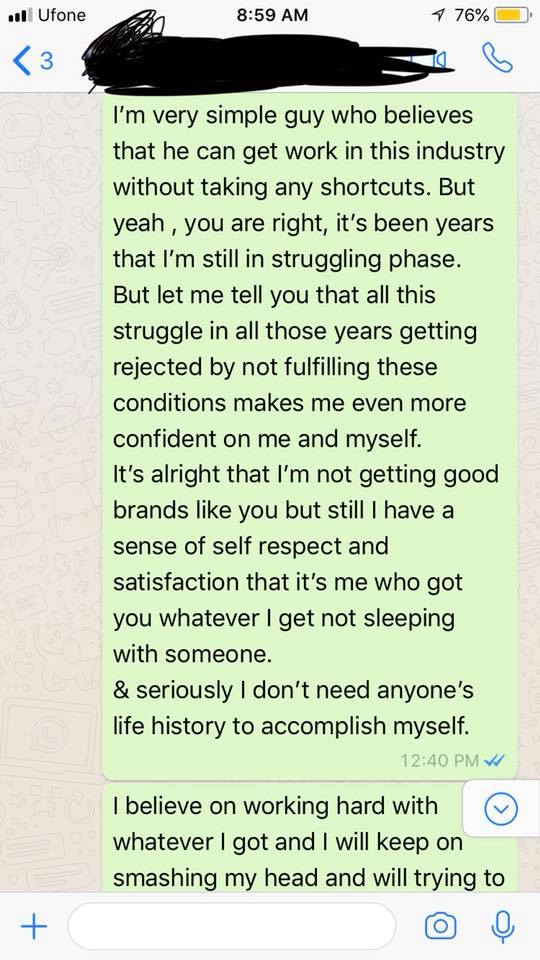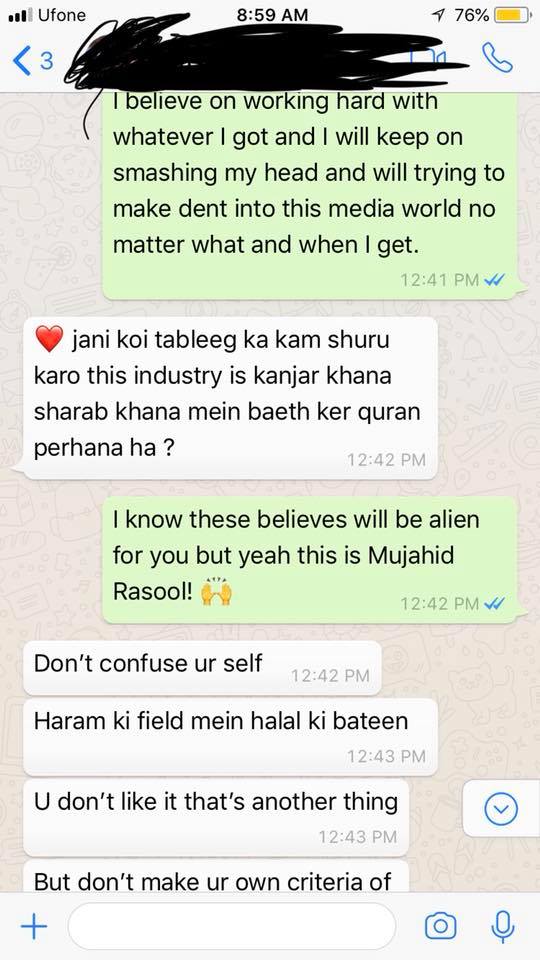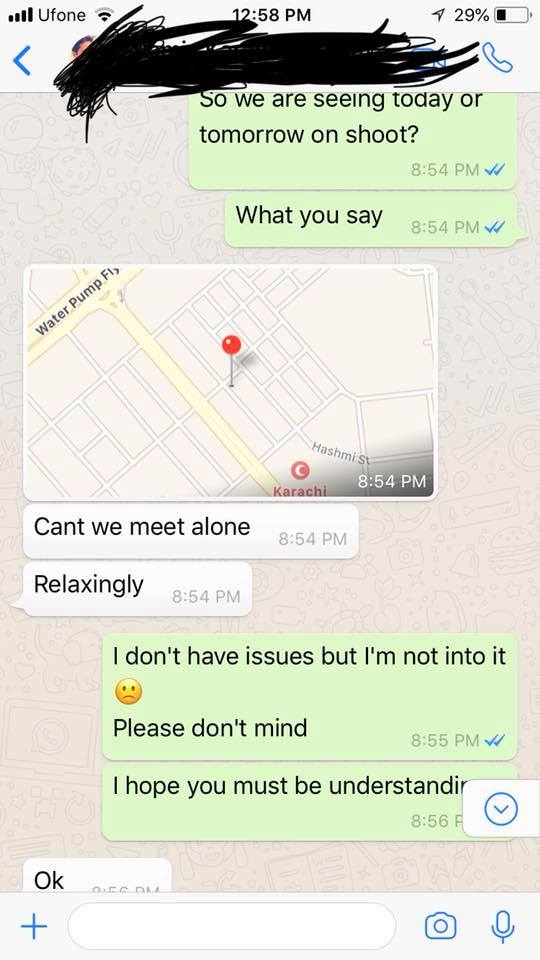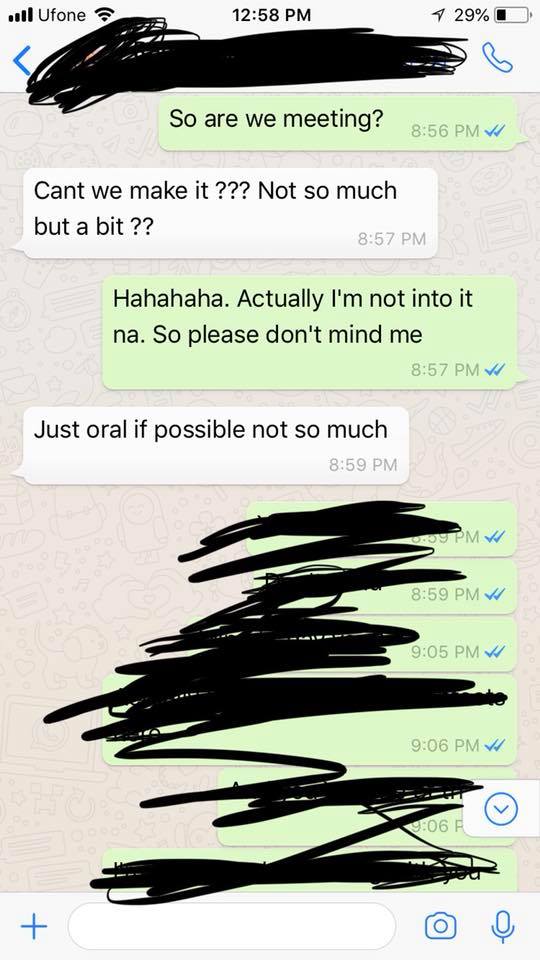 In another post on Instagram, Rasool named and shamed famous photographer Azeem Sani for demanding him to bare himself to grab a modeling offer.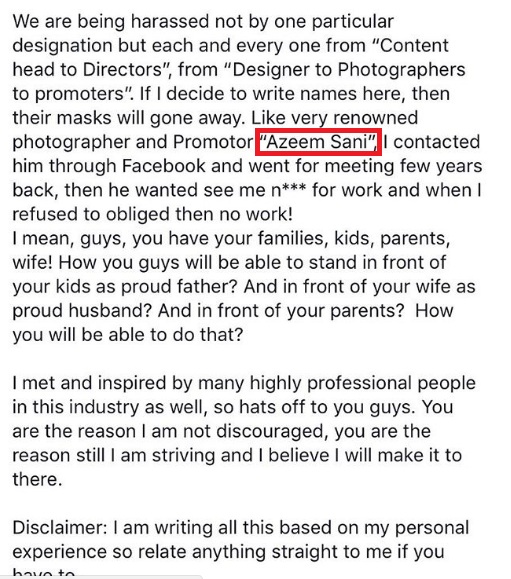 While men face a lot of stigmas when opening up about their own experiences with sexual misconduct, Rasool is being lauded on social media for breaking silence on the matter.
This post comes as a shocker just weeks after the post shared by Meesha Shafi went viral, in which the actress accused Pakistani singing sensation Ali Zafar of sexual harassment.
Karan Johar Opens Up About Casting Fawad Khan in a Homosexual Role in Kapoor & Sons!
What did you think of this shocking revelation? Let us know in the comments below.
Stay tuned to Brandsynario for more news and updates.