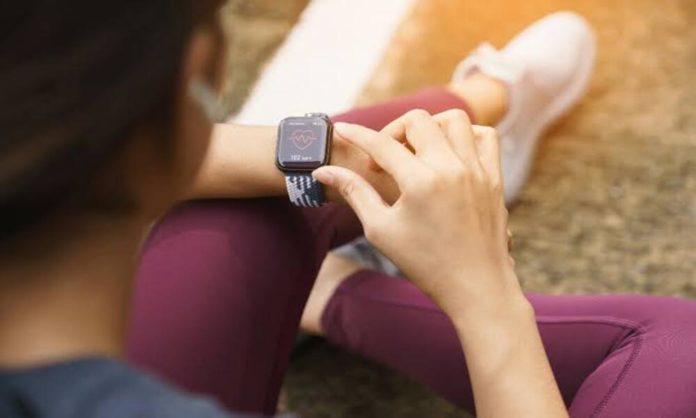 Recent studies suggest that fitness trackers like Fitbit and smartwatches can monitor a person's mental health and well-being. According to scientists, technology like the Apple Watch can evaluate psychological states remotely. While, rendering outdated the use of traditional questionnaire-based evaluations.
Meanwhile, The study also demonstrated how machine learning or artificial intelligence (AI) may be used to analyze passively gathered data to assess patient resilience and general well-being. As well as, the capacity to bounce back from difficulty, is essential for lowering stress, preventing illness, and managing chronic diseases
Trackers & Mental Health
Based on data analysis from the Warrior Watch Study, which tracked the heart rhythms of 329 healthcare professionals at seven hospitals for a week, the study was conducted. These individuals participated in surveys on emotional support, resilience, and optimism while wearing Apple Watches. The measures gathered were successful in predicting these outcomes.
Mental health disorders are common, accounting for 13 percent of the burden of global disease, with a quarter of the population at some point experiencing psychological illness. Yet we have limited resources for their evaluation, say the researchers.
Read More: We Compared ChatGPT, Bard, And Spouses – Here's What We Concluded!
"Wearables provide a means to continually collect information about an individual's physical state. Our results provide insight into the feasibility of assessing psychological characteristics from this passively collected data," said first author Robert P Hirten, a clinical director at the Hasso Plattner Institute in Germany.
"To our knowledge, this is the first study to evaluate whether resilience, a key mental health feature, can be evaluated from devices such as the Apple Watch."
"We hope that with this approach we can make psychological assessment and care available to a larger population that may not currently have access," says Micol Zweig, co-author of the article and associate director of clinical research at the Hasso Plattner Institute for Digital Health at Mount Sinai. "We also intend to evaluate this technique in other patient populations to further refine the algorithm and improve its applicability."
Read More: How To Use Google's 'Help Me Write' Feature
Stay tuned to Brandsynario for the latest news and updates.