Minal Khan is in hot waters once again for giving a rather dumb statement. Her statement caught the eyes of the netizens after her video from the BCW went viral. Minal modelled as a showstopper for FAS design studio. It was fun and games until Minal was interviewed backstage with her husband.
Before we move on, take a look at the video first.
What's Wrong With The Clip?
What's wrong with the clip is not the gesture (what the couple is usually called out on) but a statement given by Minal. As the interviewer asked the newlywed couple about their married life, things took an odd turn, and Minal spewed a few words without thinking first.
Minal mentioned that Ahsan's love for her gets out of her hand since the duo is known for openly showering each other with love and a lot of PDA. Ahsan then also mentioned that he is happy and likes married life.
However, the statement which sparked an online debate went like this,
Interviewer: "How do you find the difference after getting married and doing a lot of work?" 
Minal: "I think it's nice, it's fun. I already felt married when I met him, so it's the same."  
Read More: Ahsan Mohsin Attracts Trolls After Posting Intimate Pictures With Minal Khan
The statement is not just confusing but mind-boggling. Being married to someone is not the same as not being married unless you live together or spend a hefty amount of time together. Is that what the actress meant, and it came out wrong? Or was it just a mindless statement?
Netizens React 
Of course, the public was the first to give remarks about the statement. While the majority mentioned her point of view being thoughtless. Others jumped on the bandwagon to predict whether the actress was expecting or not.
Have a look at the comments.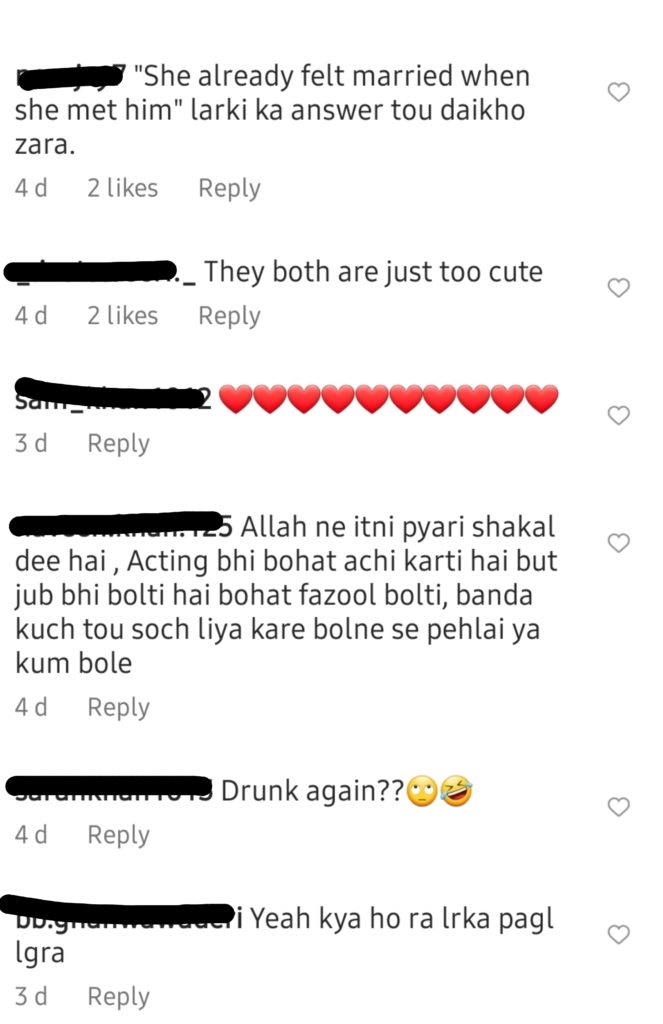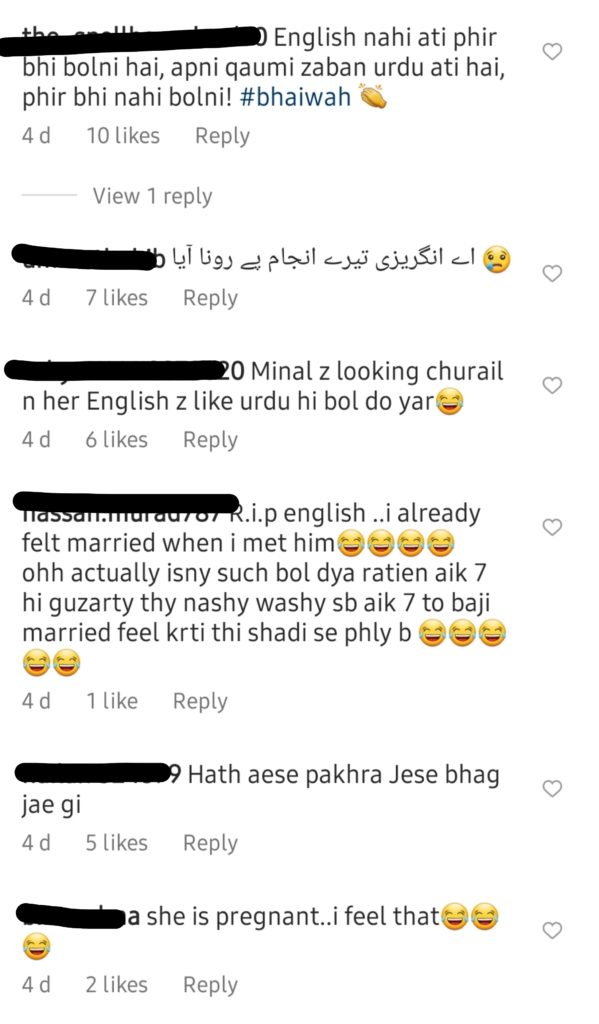 Others mentioned how her English is the root cause of all her problematic statements.
Read More: Saboor Aly Joins Minal Khan In A Quest To Lose Target Weight
It seems like anything related to Minal Khan turns out to be a recipe for disaster as the actress keeps getting in trouble. The newlyweds have seen quite a lot of controversy within a few months of their marriage, and it doesn't look like it will stop anytime soon.
Stay tuned to Brandsynario for the latest news and updates.