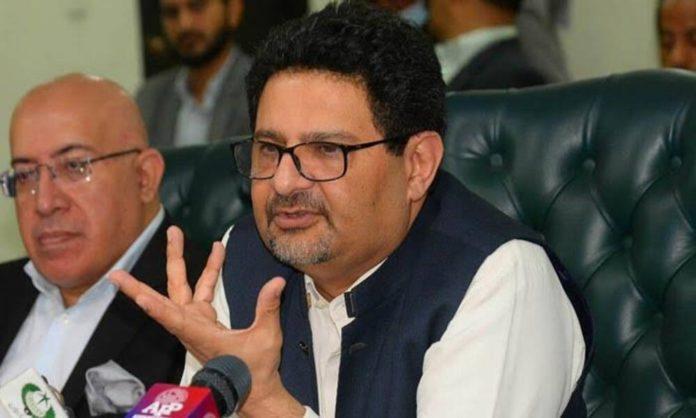 Former Finance Minister, Mifta Ismail, lost his cool on a reporter who accused him of corruption while serving as a member of the party in power.
Mifta Ismail Shutdown Reporter 
Mifta Ismail made an appearance at the 14th Karachi Literary Festival to talk about Pakistan's economy. The topic of the debate was Pakistan's Economy: Depth and Resilience. However, during a question, a reporter talked asked the former finance minister about setting aside a budget and his take on running a home further adding if Mifta Ismail was a part of obtaining a BMW.
In response to the question, Mifta Ismail asked the reporter to sit down and stop making such allegations against those serving in the government.
The truth is that no one has put allegations on Miftah, rather the journalist was asking why he allowed import of luxury cars( which happened). So jhoot kam phelaya kare bhai mere pic.twitter.com/H1wTvQJaoJ

— Virk Shahzaib (@VirkSh786) February 19, 2023
Read More: Are Man-Made Earthquakes Possible? Here's What You Need To Know
"How can you dare to ask me such a question? How can you accuse anybody of this? What are you talking about? Now you sit down and listen to me. How dare you say that have I obtained a BMW?" 
"I had to spend five months in jail without being ever guilty of anything. I used to drive my car with the petrol I bought myself. So stop putting these false allegations. It is wrong. My wife and children cried when I was in jail, so you take it back and you certainly can't talk to me like this." He added.
Mifta Ismail's response has caused an uproar on social media since then where people are calling him out for his aggressive behavior toward a mere reporter. The majority is debating whether the actual question was intended for Mifta Ismail or did he took it wrongfully.
Meanwhile, the majority is split on whether Mifta Ismail dodged the question on purpose or didn't understand it. The focus of the debate is that he shouldn't have reacted the way he did.
Read More: Turkey-Syria Earthquake: Countries That Have Offered To Help
Stay tuned to Brandsynario for the latest news and updates.