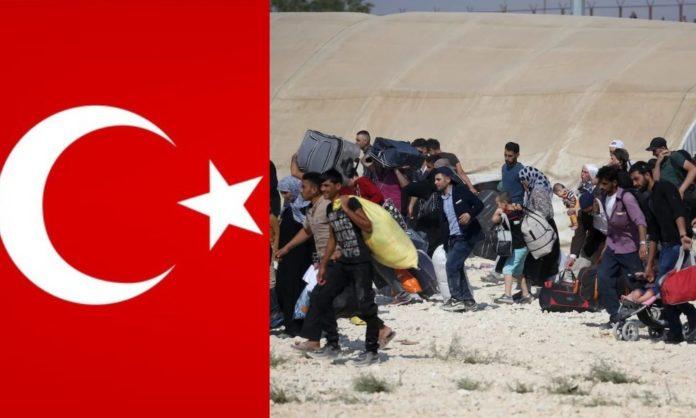 On February 6th 2023, Turkey and Syria witnessed their most catastrophic and almost apocalyptic natural disasters. Although the region that was severely damaged by Monday's 7.8-magnitude earthquake and its aftershocks is accustomed to having strong tremors, it had been years since one this size had last struck.
What Happened? 
The epicenter of the 11-mile-deep earthquake was in southern Turkey, close to Syria's northern border. Since the first earthquake, the two nations have experienced several aftershocks. 13 major aftershocks with a magnitude of at least 5 were felt in the first 11 hours in the area. Nine hours after the initial jolt, Turkey was rocked by a second, magnitude 7.5 earthquake.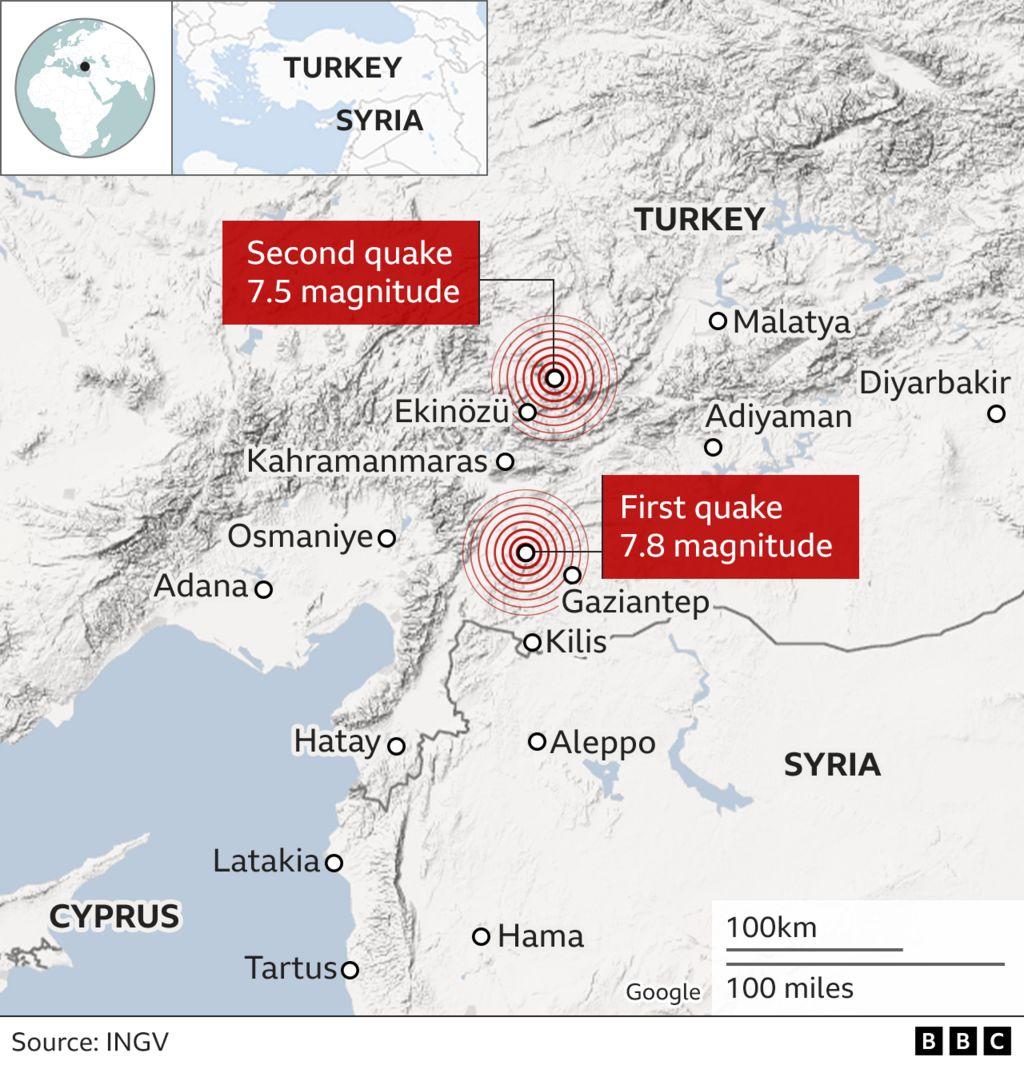 The earthquake was strong, especially for a land-based earthquake. Additionally, the earthquake occurred close to densely inhabited areas. The center is close to the provincial capital of Turkey, Gaziantep. Following the earthquake, thousands of structures reportedly fell, according to officials. Included in them were "pancake" collapses, in which a building's higher levels fall directly onto its lower floors.
Why Was This Earthquake So Devastating? 
Turkey and Syria, both regions are prone to earthquakes since they lie near fault lines but this earthquake was particularly extremely destructive. Two tectonic plates glide past one another horizontally in a strike-slip earthquake, according to researchers. These fragments collide near the fault lines, where the plates often grind slowly against one another. They can, however, snap past one other swiftly and release a lot of energy if there is enough tension. The entire country of Turkey is being pushed aside as a tectonic plate from the Arabian Peninsula enters the Eurasian Plate from the north.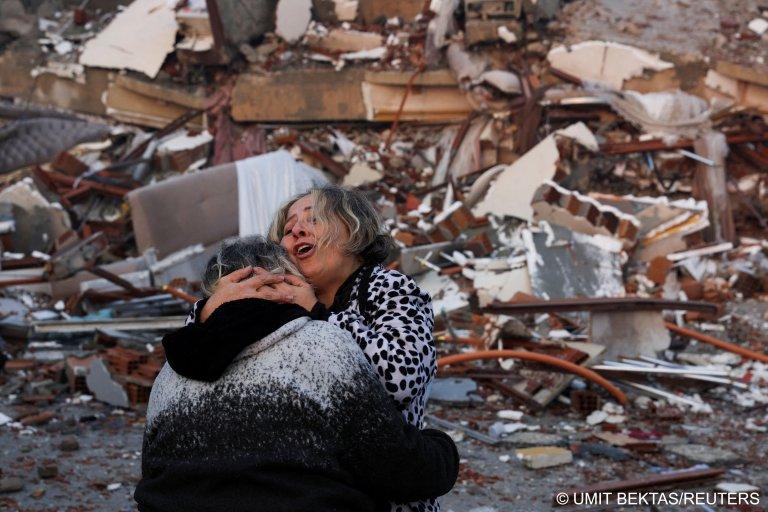 Severe Casualties 
The most recent death toll following the devastating earthquake on Monday is 8,364. As of Wednesday morning, 2,470 people had died in Syria, according to AFP. Turkey has seen at least 5,894 fatalities, bringing the total number of fatalities in both nations to 7,926. The White Helmets in Syria predicted a "significant" rise in the number of victims.          According to Turkish vice president Fuat Oktay, more than 8,000 people have so far been rescued from the rubble in Turkey. Approximately 380,000 people have sought sanctuary in hotels or government shelters, while others have gathered in malls, stadiums, mosques, and community centers. President Recep Tayyip Erdogan proclaimed a disaster zone in the ten provinces impacted by the earthquakes on Tuesday afternoon, establishing a three-month state of emergency in the area.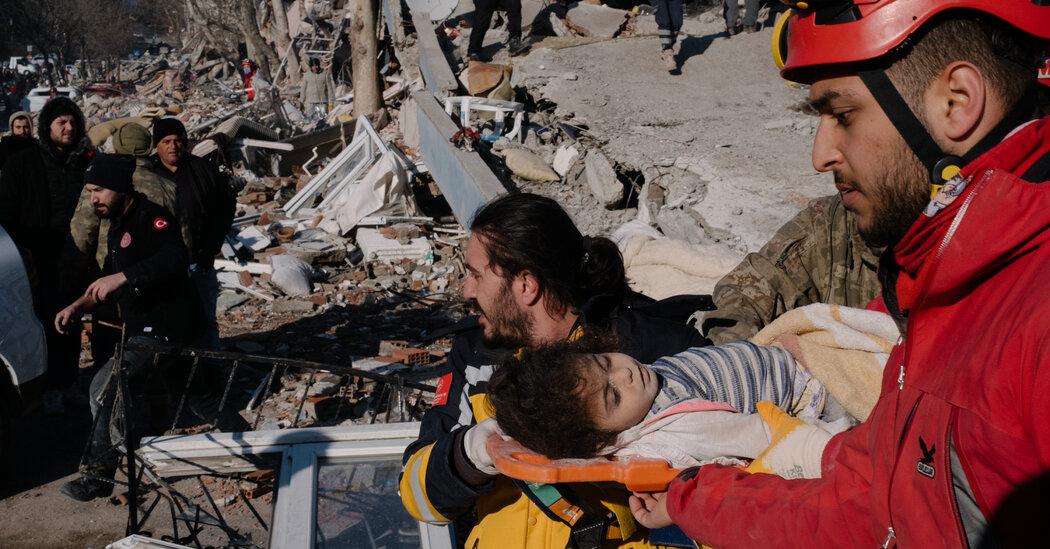 The disaster management organization in Turkey reported receiving 11,342 reports of collapsed buildings, of which 5,775 were verified. According to the ministry of transportation and infrastructure, 3,400 people found refuge in trains that were being used as temporary housing over the course of the night. Authorities fear that as rescuers sift through tangles of metal and concrete in search of survivors in an area worst affected by Syria's 12-year civil war and refugee crisis, the death toll will continue to rise.
Countries That Have Offered Help During National Emergency 
As rescue operations continue among the ruins of cities, towns, and provinces in Turkey and Syria, crews from all over the world have been traveling to the earthquake's epicenter. More than 7,800 people in Turkey have been rescued across 10 provinces so far. Here is a look at the international aid promised so far.
Pakistan has sent one flight of relief supplies and another carrying a 50-member search and rescue team. The government says daily aid flights to Syria and Turkey will start on Wednesday.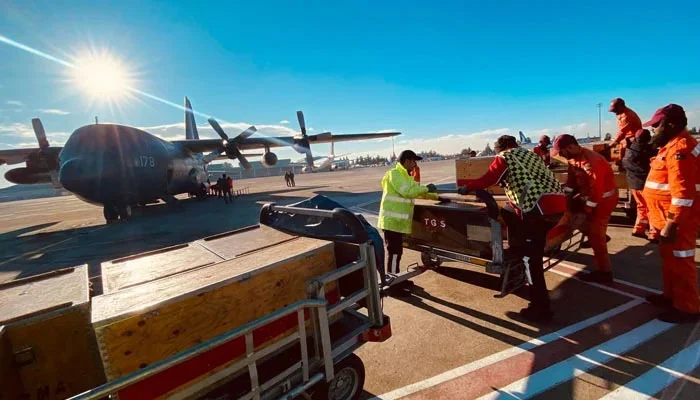 India is sending 100 members of its Natural Disaster Response Force, along with supplies for relief activities and dog teams with specific training, to Turkey. The Ministry of External Affairs stated in a statement that medical teams with qualified doctors, paramedics, and critical medications are also prepared.
76 search-and-rescue professionals from the UK are traveling to Turkey with equipment, dogs, and an emergency medical team. The UK also claims to be in communication with the UN regarding providing assistance to Syrian victims.
According to the White House, the US is deploying two 79-person search and rescue teams to help Turkish authorities. Six professionally trained canines will also be dispatched to Turkey, along with almost 100 structural engineers and firefighters from Los Angeles County.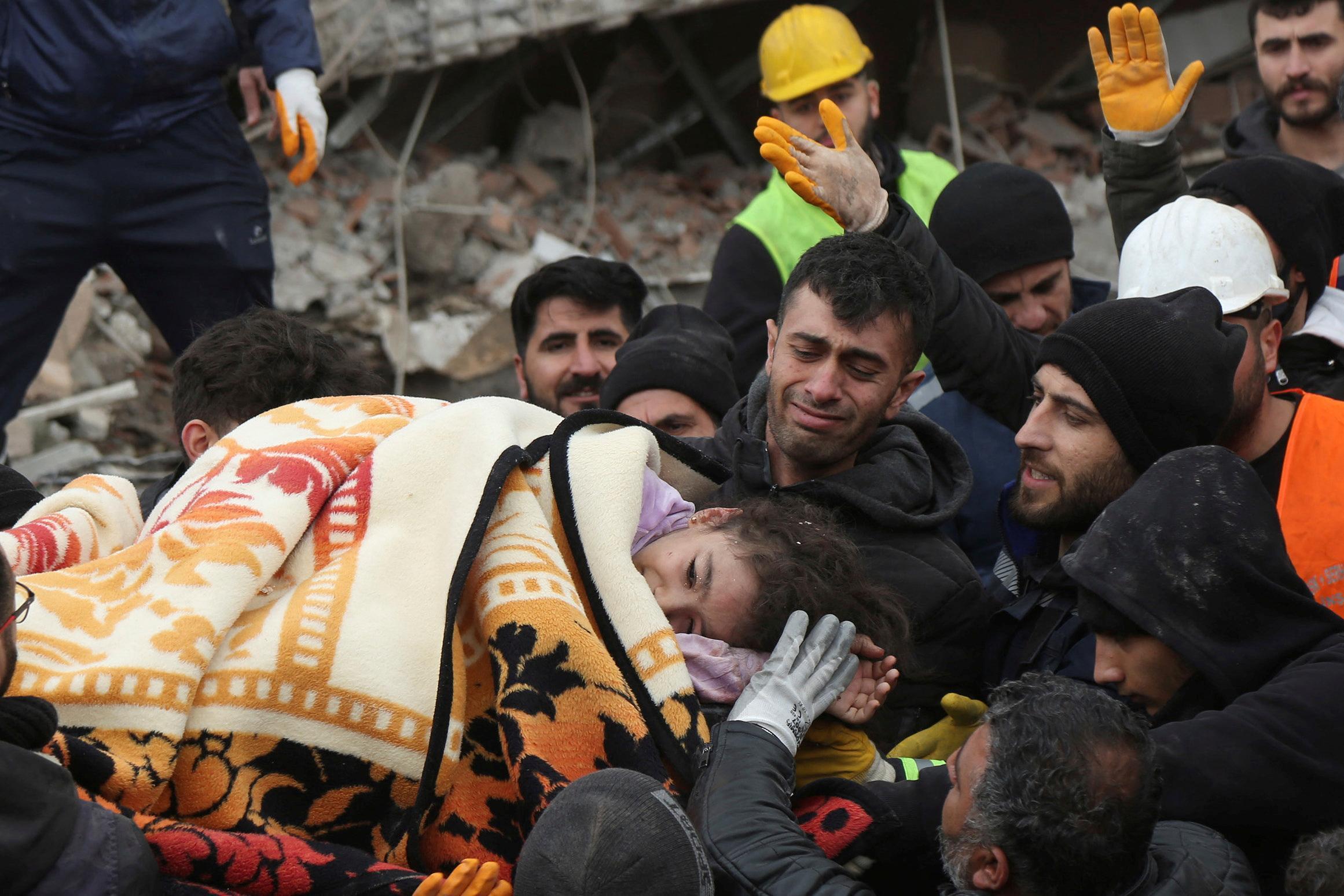 Turkey has received aid from Italy's Civil Protection Agency, and a firefighting team was getting ready to go from Pisa. According to the Italian military, equipment as well as medical and other personnel will be sent on transport flights.
French authorities will send rescue crews to Turkey.
With a total of 85 personnel, Spain will send two urban search and rescue teams to Turkey together with a group of volunteer firefighters.
In order to assist Turkey, the European Union has dispatched search and rescue personnel, and the Copernicus satellite system has been turned on to provide emergency mapping services. At least 13 of the member nations have contributed. The EU declared that it is prepared to support Syria through its humanitarian aid initiatives.
Russian emergency response forces are getting ready to take off for Syria. 300 people from the Russian military stationed in the nation have already been dispatched in 10 groups to assist in the cleanup and search for survivors. The Russian military has established distribution hubs for aid. Additionally, Turkey has accepted Russia's offer of assistance.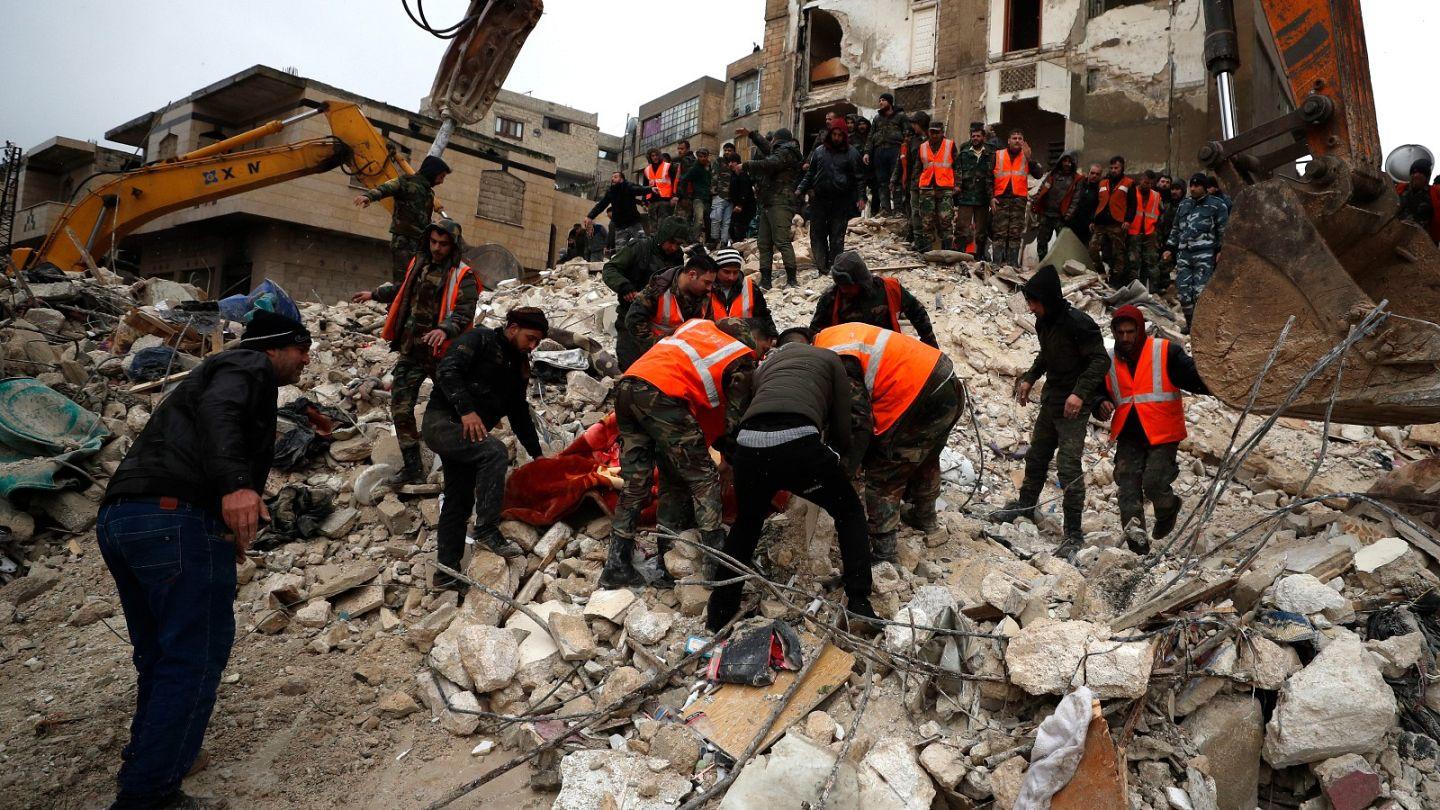 Prime Minister Benjamin Netanyahu, has granted a request for humanitarian supplies for Syria that was made through a diplomatic representative. Despite having a history of warfare, Israel and Syria do not have official ties. In the meantime, the Israeli army is dispatching a 150-person search and rescue team to Turkey, including engineers, doctors, and other assistance workers.
Deliveries of emergency generators, tents, and blankets are being prepared by Germany. It also has water treatment equipment ready to set up campers. The THW civil protection agency has promised to send personnel from Germany to Turkey. Late on Monday, the organization International Search and Rescue Germany were getting ready to fly scores of medical professionals and rescue specialists to Turkey.
Austria has offered to send 84 soldiers from a military disaster relief unit to Turkey.
Poland is sending Turkey 76 firefighters and eight-trained dogs with equipment.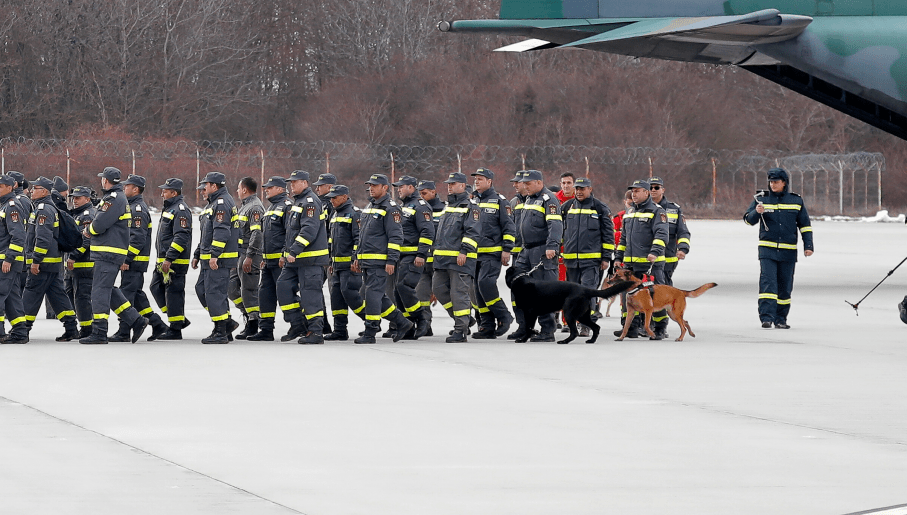 A team of 21 rescuers, two rescue dogs, a special rescue vehicle, a structural engineer, five physicians, and seismic planning experts are being sent by Greece to Turkey aboard a military cargo jet.
Romania is sending specialized personnel and material to Turkey on two military aircraft.
Croatia is sending 40 personnel and 10 dogs, rescue equipment, and vans to Turkey.
Japan is sending a group of about 75 rescue workers to Turkey.
A 60-person search and rescue team as well as medical supplies will be sent to Turkey from South Korea. The federal government also claims to be sending an initial $5 million (£4.1 million) in humanitarian aid, and the provincial government of Gyeonggi intends to contribute $1 million (£800,000).
22 rescuers and 14 dogs are traveling to Turkey with the Swiss rescue dog organization REDOG. The government also said that it will send 80 searches and rescue personnel, including army disaster experts, to the nation.
The Czech Republic is sending Turkey a team of 68 rescuers, including firefighters, doctors, structural engineers, and experts with sniffer dogs.
Serbia is sending 21 rescuers and three liaison officers to Turkey.
Montenegro is sending at least 24 firefighters to Turkey.
Moldova's president says 55 rescue workers have been sent to Turkey.
In order to assist Turkey's rescue efforts, Lebanon's cash-strapped government is deploying soldiers, Red Cross and Civil Defense first responders, and firefighters.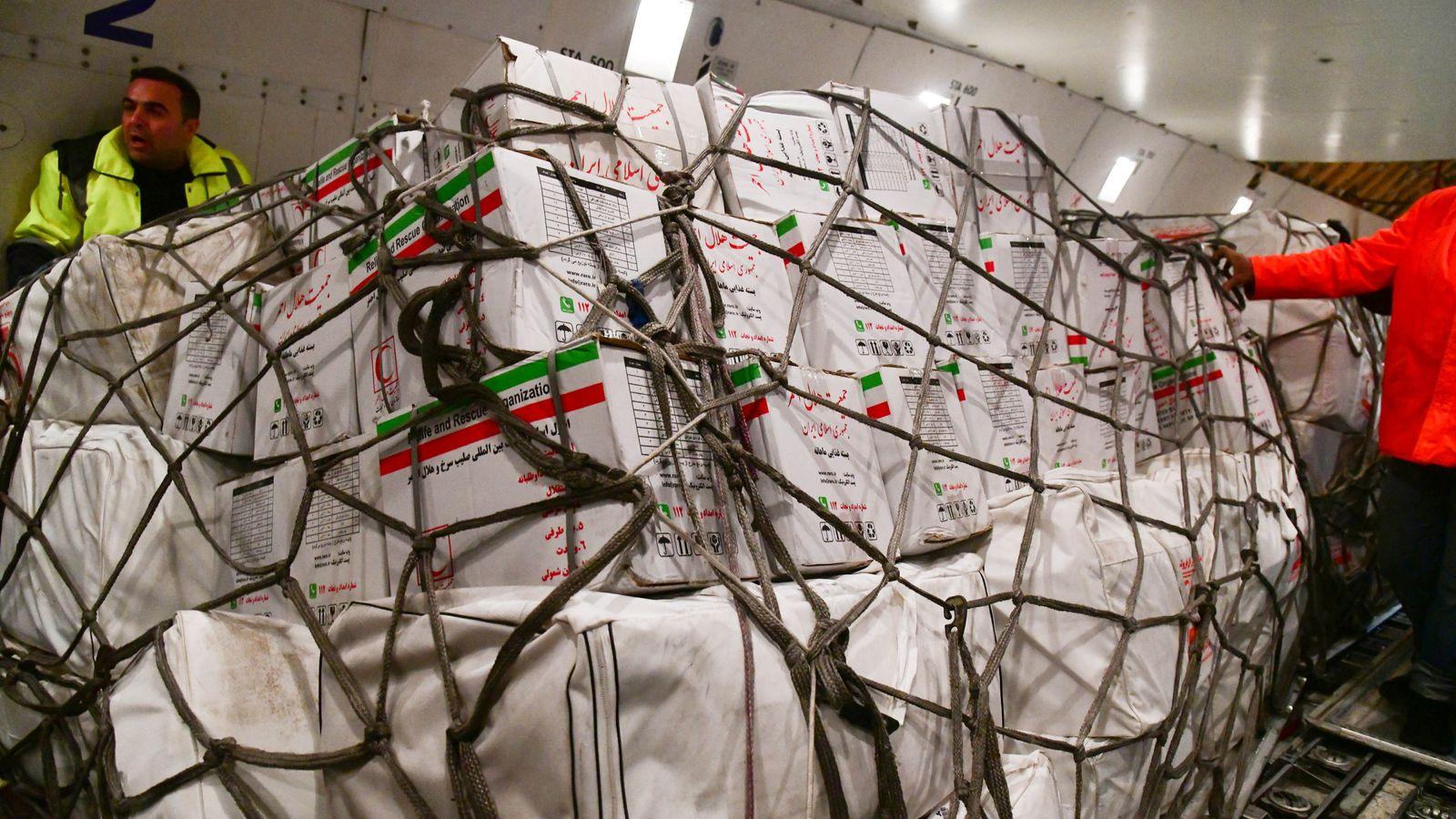 Jordan is sending emergency aid to Syria and Turkey on the orders of King Abdullah II
An Iranian plane has delivered aid to Damascus airport following the earthquake.
Iraq's security forces have been delivering emergency aid to Syria.
Egypt has pledged urgent humanitarian aid to Turkey.
Mexico's foreign affairs secretary said the country will send equipment and rescue specialists to Turkey.
The Turkish Red Crescent will receive $632,000 (£527,000), and the Syrian Arab Red Crescent will receive $316,000 (£263,000). These funds will be used to distribute supplies including food, tents, and blankets as well as to give medical care and psychological support.
China's Red Cross Society is providing the Turkish Red Crescent and the Syrian Red Crescent with $200,000 (£166,600) each in humanitarian assistance.
These countries have all helped Turkey in one way or another. Hopefully, Turkey recovers fast from this major loss.
Stay tuned to Brandsynario for more news and updates.