MG Pakistan has been one of the fastest rising brands in the country. They have established themselves as a worthy contender. The MG HS has been one of the most popular vehicles in the country. The fact that the vehicle is locally manufactured shows how well the quality is. They have even gone as far as to introduce a plug-in hybrid vehicle under their name. Yes, the MG HS electric is sure to attract a crowd based on how good of a fuel average it has!
A lot of people are looking towards buying an MG vehicle. They perform well on long distances as well as hard terrain. The SUVs are made to withstand the toughest of conditions and each of them is quite impressive in their domain. They are giving hard competition to brands that are already operating here. However, in recent news, MG Pakistan has just issued a threat!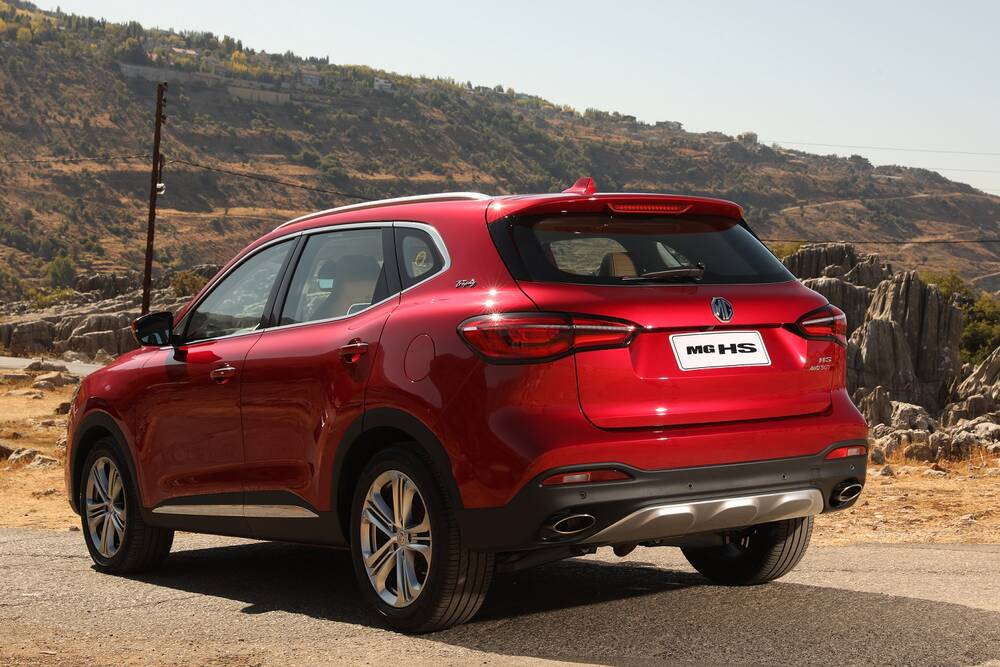 Read More: 5 Tips To Help You Save Money On Your Car Expenses!
MG Threatens
MG Pakistan has been under some pressure for a while now. While their sales have not taken a hit due to these, there have been a lot of rumours and campaigns against them. The company has been putting out fires all over the place. Just a while back, they were declared 'Not Guilty' in a case where they were heavily accused. However, now they have released an official statement with an underlying threat.
MG has stated that it welcomes competition and criticism. There is nothing wrong with another company or brand trying to go up against their product or making logic-based lines of argument in a debate. However, intentional defamation and maligning the company will not be tolerated. In the statement, they have said that strict legal action will be taken against companies and individuals who are spreading baseless rumours. The company has put an end to the injustice that it's going through in the rumours and defamation.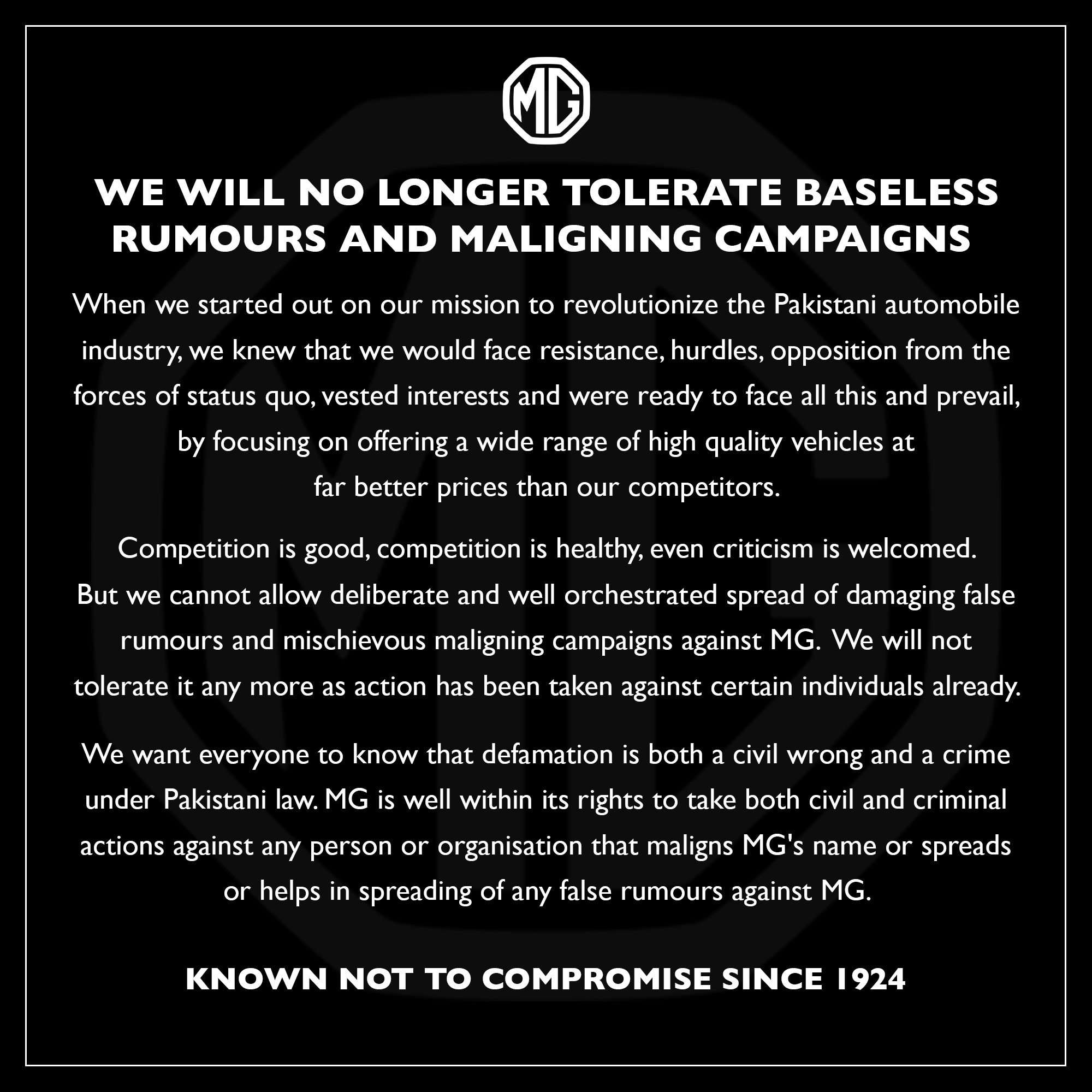 Keeping A Strict Eye Out
As mentioned, MG Pakistan has said that they are not afraid to take legal action against any form of defamation and baseless rumours as it is a crime under Pakistan law. Javed Afridi even clarified the issue of late deliveries of vehicles a while back. He said that the delays are due to logistic problems occurring. The problems are, like most these days, due to Covid-19. That said, the company does not shy away from criticism.
Read More: BMW Has Just Launched 4 New Motorcycles In Pakistan
We hope that MG continues to flourish as the years' progress and becomes one of the titans of Pakistan. Their vehicles are not something that ought to be trifled with or taken lightly. After all, this is a brand that has been one existence since 1924. They have quite a lot of experience with operating in the field.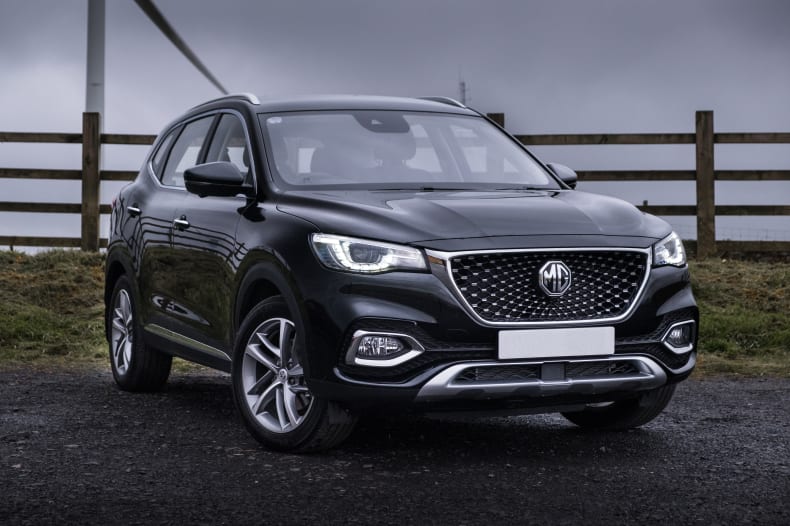 Stay tuned for more from Brandsynario!