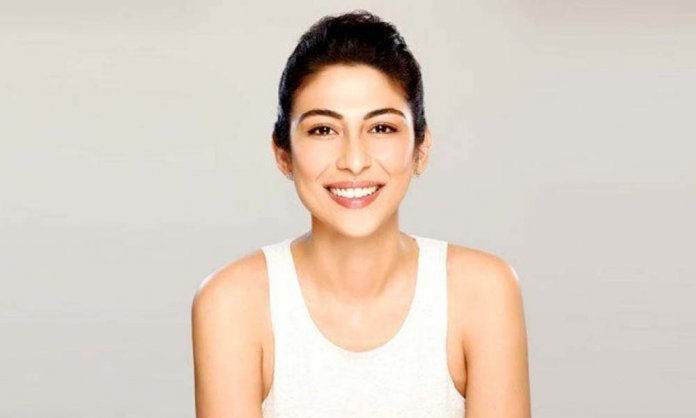 Meesha Shafi has managed to make headline again with a tweet that she did not post – but rather, retweeted.
A few days back, Pakistani's woke up to claims of Meesha accusing Ali Zafar of sexual harassment on her Twitter account.
Ali Zafar-Meesha Shafi Jamming Session Video Leaked on Social Media
Her tweet has sparked a controversy that would not be forgotten for years to come!
Sharing this because I believe that by speaking out about my own experience of sexual harassment, I will break the culture of silence that permeates through our society. It is not easy to speak out.. but it is harder to stay silent. My conscience will not allow it anymore #MeToo pic.twitter.com/iwex7e1NLZ

— MEESHA SHAFI (@itsmeeshashafi) April 19, 2018
Ali Zafar, however, chose not to respond to this accusation on social media and instead chose to take matters to the court.
— Ali Zafar (@AliZafarsays) April 19, 2018
The whole matter sparked a furious debate on social media with several celebrities divided between the two personalities as well as fans of the two voicing their thoughts.
But they are not the only ones who seem to have an opinion on this matter. Nope, it seems that the issue has crossed borders and taken the notice of the neighboring country.
'Feminism in India' tweeted their support for Meehsa Shafi in the post, applauding her courage for speaking up.
Check out what they wrote!
Our #FIIMotivation today is @itsmeeshashafi for taking a stand against @AliZafarsays & #sexualviolence and sparking Pakistan's #MeToo movement. Shafi has faced a lot of online harassment since then and we stand in solidarity with her. #MondayMotivation https://t.co/fW2dQZ9fOI pic.twitter.com/pDmusFOhSD

— Feminism in India (@FeminismInIndia) May 7, 2018
Retweeting the post, Meesha expressed her gratitude towards the organization.
Shukria 🙏🏼 https://t.co/rM8V38toB9

— MEESHA SHAFI (@itsmeeshashafi) May 7, 2018
Well, it looks like the feminist everywhere are appreciating Meesha for raising a voice and standing up for herself despite the feedback that the controversy is creating.
What did you think of this? Let us know in the comments below.
Stay tuned to Brandsynario for more news and updates.
Rishi Kapoor's Talks About Pakistani Celebrities on India Media