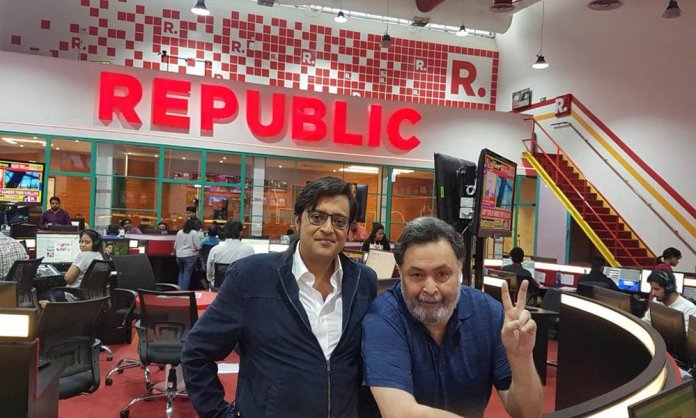 There are two prominent Indian personalities who are famous for their controversial statements against Pakistan and they are none other than Rishi Kapoor and Arnab Goswami.
In a recent interview on Arnab's show "Nation Wants To Know With Arnab Goswami", Rishi Kapoor was in the hot seat and things certainly got heated alright!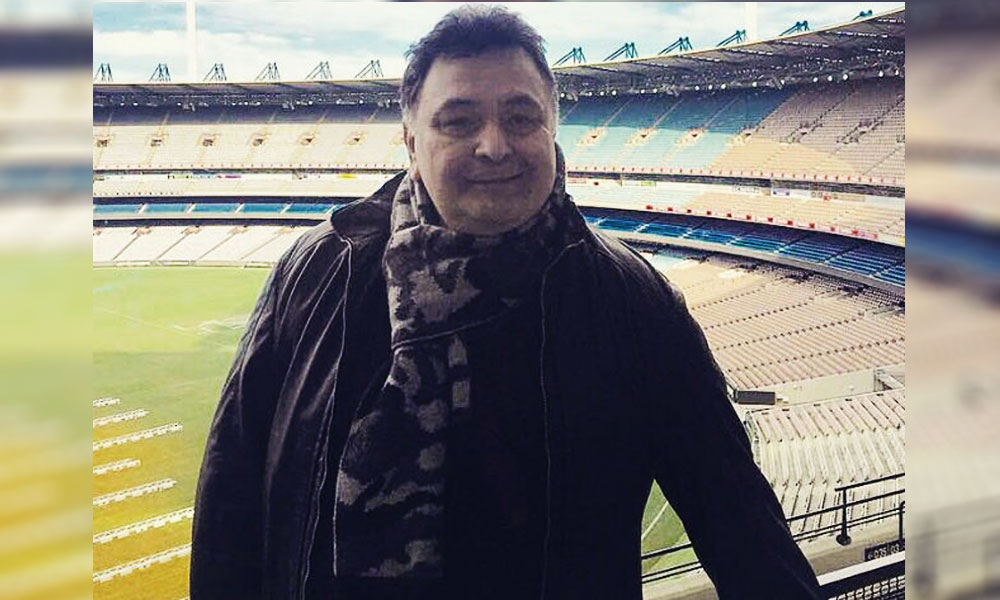 We all know Rishi has always spoken out against Pakistan, however, there have been a few times when he has been seen supporting our nation as well.
The interview with Arnab covered one such occasion where Rishi was seen talking about supporting the peace between the two neighboring countries.
Sonam Kapoor's Wedding With Anand Ahuja: Inside the Star-studded Mehndi!
Take a look at the video below: 
Rishi tweeted about his interview saying:
Old friend Arnab Goswami "Haath dho ke peeche pad gaya mere" on programme Nation Wants To Know, Republic Television- Saturday 9pm pic.twitter.com/NqDhPAV9MP

— Rishi Kapoor (@chintskap) May 3, 2018
Referring to relations between India and Pakistan as a 'jhagra', a term used when two friends squabble, Rishi Kapoor said:
"This fight has to end some day,"
When Goswami tried to grill him on the term "jhagra", Kapoor stood his ground and didn't falter.
He went on to add:
"I love this country but how many widows and orphans do you want to see," he said. "People are dying here and people are dying there (in Pakistan). We have to sort our problems with Pakistan."
The conversation drifted towards a tweet that Rishi Kapoor had posted a year back in support of Pakistani players being included in IPL.
"I was shocked when you tweeted that," Goswami accused. "It was so insensitive. Would any Pakistani star behave like that? Tell me one Pakistani star who takes an anti-Pakistan position?"
To which Rishi responded:
"I don't even know if they have any stars in Pakistan, please," Rishi Kapoor said in response. "There are some actors who are very popular…"
Eventually, the conversation steered towards working with Fawad Khan to which Rishi replied that he had worked with him in 'Kapoor and Sons'.
He further asked if he can work with a Pakistani actor then why the Indian cricket team play can't with Pakistani players.
The interview covered a lot more including the fact that Rishi Kapoor can get quite abusive on Twitter, to which the latter replied:
"I am what I am and will not change," he said. "If you don't like it, don't follow me."
It's nice to see Rishi Kapoor speaking up for Pakistan for once – however, we would like to remind the popular actor that Pakistan too has its fair share of "stars". Take your co-actor from 'Kapoor and Sons' for example.
What did you think of this interview? Let us know in the comments below.
Stay tuned to Brandsynario for more news and updates.