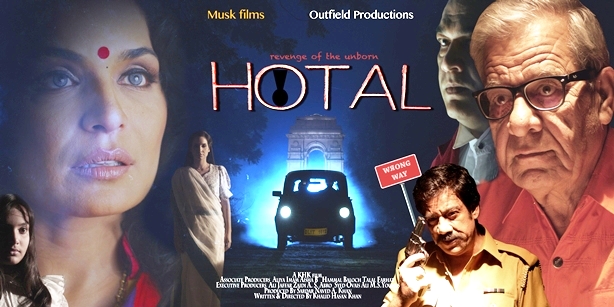 Pakistan's first psycho-thriller non-commercial film, 'Hotal', starring Meera and veteran Bollywood actor Om Puri is all set to release on April 8 nationwide. In a media briefing held at a local restaurant in Karachi, the leading lady Meera explained that the plot of the movie.
She said that the movie revolves around the abortion issues of female fetuses. It shows how female birth is neglected in some areas. The topic of the movie notifies an important yet serious message for the people.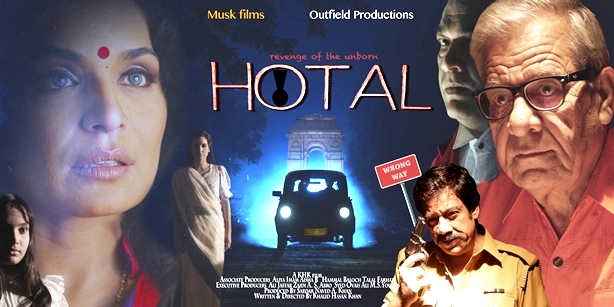 The reports also revealed that the movie will be introduced throughout nationwide. Samina Sahiba of Distribution Club is making plans to screen the movie in England, USA, and Canada.
— Meera Irtaza (@TheMeeraJee) March 7, 2016
— Meera Irtaza (@TheMeeraJee) March 10, 2016
Meera said, "We worked in a very professional environment and went through rehearsals and workshops before we started shooting, which was uncommon in our film industry back than. And that truly resulted into great performances."
On the other hand, the writer and co-producer of the film, Khalid Hasan Khan disclosed that the movie only carries 2 songs that are completely added by keeping public demands in mind. One of which is being sung by Jasmine Sandlas of Yaar Na Miley fame and the other one by veteran Indian singer Sargam.
See more pictures from the event below:
— Meera Irtaza (@TheMeeraJee) March 8, 2016
— Meera Irtaza (@TheMeeraJee) March 7, 2016
— Meera Irtaza (@TheMeeraJee) March 7, 2016
— Meera Irtaza (@TheMeeraJee) March 7, 2016