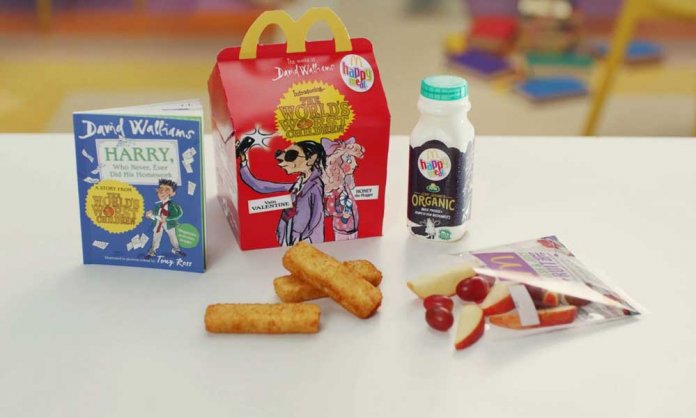 McDonalds' UK and Burger King UK have decided to take action against the growing plastic problem. The two food franchises have decided to replace plastic toys one and for all.
While Burger King has announced to melt their old toys and re-use the plastic to make different items, McDonald's' has a different approach.
McDonalds' branches in the UK will give an alternative to plastic toys, a sachet of fruit.
In selective restaurants, from next month, the fast-food chain will provide fruit bags to customers who are not in favor of plastic toys.
Burger King to Say "Goodbye" to Plastic Toys by Melting Them!
The chain will also run a trial in early 2020 offering books in place of toys as alternatives.
While speaking with a HuffPost representative, a McDonalds' spokesperson shared:
The plastic bag has a functional role; there isn't an alternative solution at the moment.
The packaging of the fruit sachets is currently under review. McDonalds' wants to have 100% of packaging made from "renewable, recycled, or certified sources" by 2025.
The popular chain will also try more trials offering different alternatives such as a paper-based toy for Halloween 2020.
Paul Pomroy, the CEO of McDonald's UK and Ireland, said:
We recognize that some people may not want a plastic Happy Meal toy, but we also know that gifts provide fun for many families and children.
That's why we'll be running these trials, in order to give our customers a choice; they also can choose not to have a toy or gift at all.
The plastic toy replacement came under light after two children filed a petition saying that they want McDonalds' and Burger King to replace their toys for kid's meals.
Stay tuned to Brandsynario for more news and updates.
McDonald's & Burger King are Upsetting Children & You Won't Believe How!