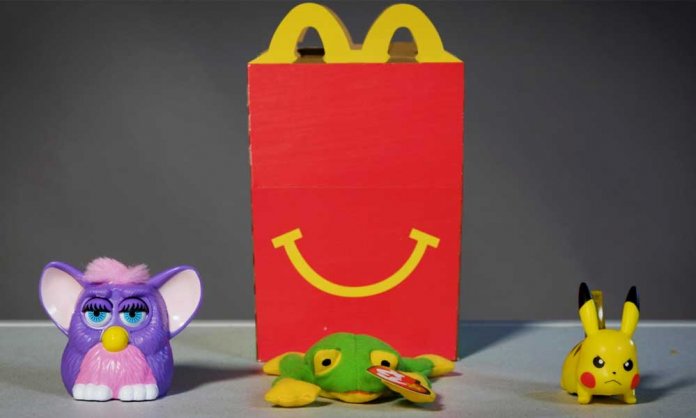 Two British children, 9-year-old Ella, and 7-year-old Caitlin have launched a petition on Change.org against McDonald's and Burger King.
The petition challenges the fast-food chains to stop giving out plastic toys with their kid's meals because, like plastic straws, they're a threat to the environment too.
"Children only play with the plastic toys they give us for a few minutes before they get thrown away and harm animals and pollute the sea," the girls wrote on Change.org.
The petition has almost 400,000 signatures so far, and their current goal is to reach 500,000.
McDonald's is studying more Earth-friendly ways to make their toys and A Burger King representative told The Wall Street Journal that it, too, is exploring "alternative toy solutions."
However, the ecofriendly kids explain that it's not enough to make recyclable plastic toys. "Big, rich companies shouldn't be making toys out of plastic at all. We want anything they give to us to be sustainable so we can protect the planet for us and future ­generations," Ella and Caitlin stated.
The sisters explained that after they learned about the environment and pollution in school, they wanted to do everything they could to help.
"We put a poster up in the window of our house about saving the planet and we try and recycle as much as we can. But we want to do more, which is why we started this petition."
Ella and Caitlin are hoping that their petition will make a difference.
What are your thoughts regarding the matter? Should Pakistan also do the same? Comment below and let us know.
Stay tuned to Brandsynario for more news and updates.