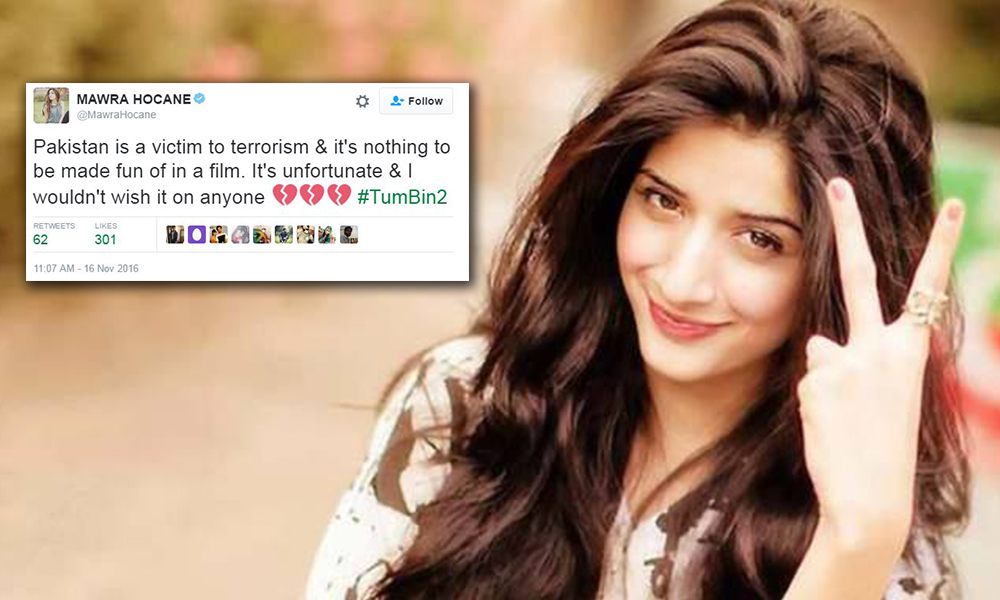 The gorgeous Pakistani starlet Mawra Hocane has never backed down when it is about her country being made the target of mockery by outside parties. The actress recently shunned all jokes about Pakistan being made in the upcoming Bollywood movie TumBin 2.
In light of the Uri Attacks of September 18th, Bollywood decided to let go of all the Pakistani actors following the constant pestering and threats by Indian extremist parties. However, Indian filmmaker Anubhav Sinha has crossed all boundaries by taking a direct hit at Pakistanis in his upcoming Bollywood film Tum Bin 2.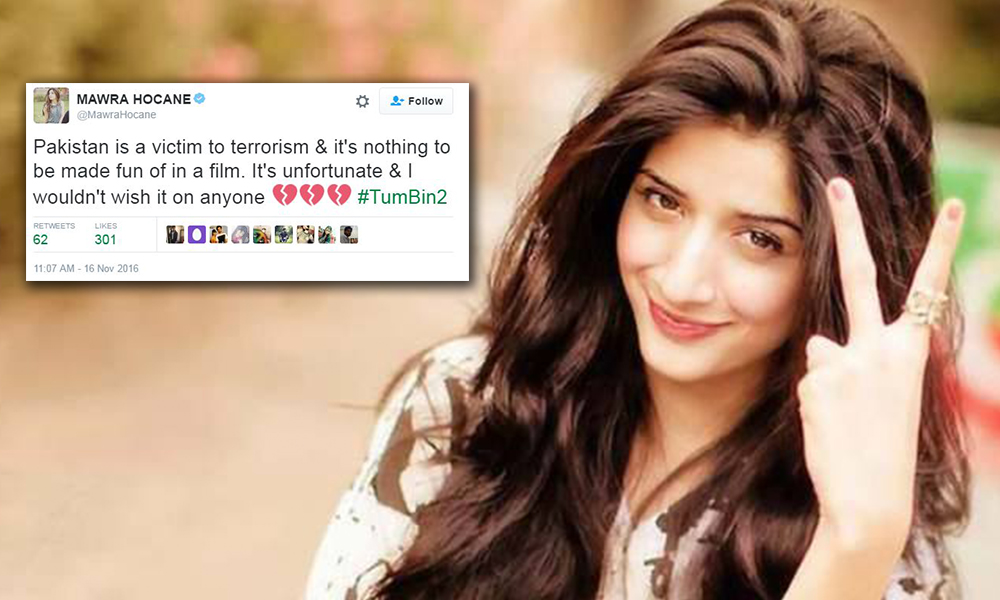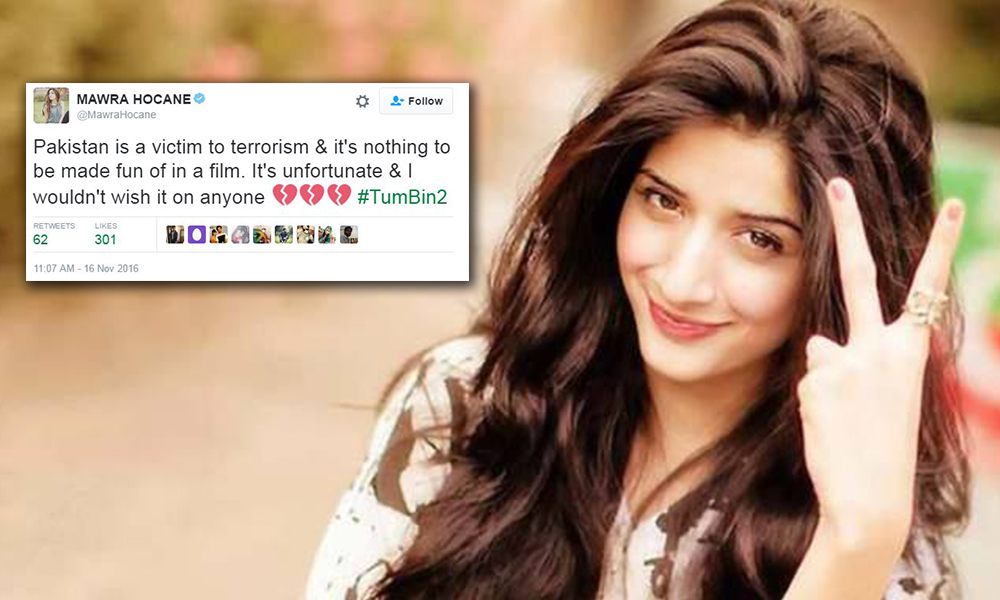 In a Tum Bin 2 promo released recently, Bollywood actor Aditya Seal and Meher Vij are arguing on the phone over a Pakistani guy and the dialogues that have been used by Aditya are outrageous! They can be heard mouthing the following dialogues in the controversial scene:
"Mahawl toh pata hai wahaan ka. Kabhi yaha bomb phat rahe hai kabhi waha".
"Pakistan mein ladke hai bhi kahan? Aadhe toh cricket khelte hai aur baaki ladkon ka kuch thik nahi hai."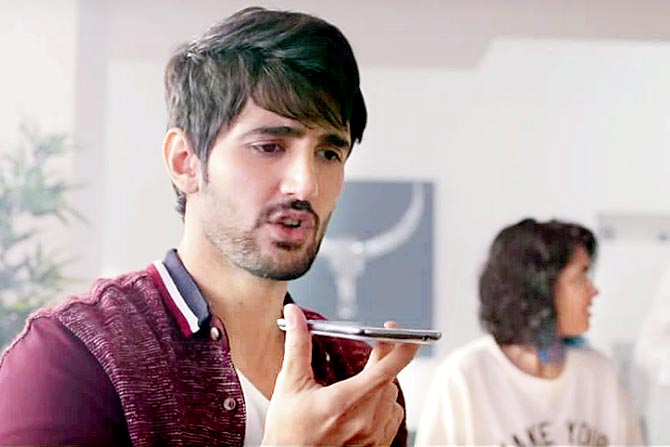 See promo below:
No other Pakistani star has voiced their opinion as of yet but the bold Mawra Hocane did not sit back! She totally stood up for her country. Way to Go, Mawra!
Here is Mawra's tweet from earlier today
Pakistan is a victim to terrorism & it's nothing to be made fun of in a film. It's unfortunate & I wouldn't wish it on anyone 💔💔💔 #TumBin2

— MAWRA HOCANE (@MawraHocane) November 16, 2016
Mawra termed the stunt 'a tasteless gag'
It's rather insensitive to say" kabhi yahan bomb kabhi Waha bomb" only if you could fathom the loss & grief of it!!Tasteless gag! 💔 #TumBin2

— MAWRA HOCANE (@MawraHocane) November 16, 2016
The promo has been creating quite the buzz on social media.
Anubhav defended the anti-Pakistan stunt that he pulled and said, "Whenever there is tension between India and Pakistan, every industry in our country responds to the situation differently, and Bollywood has always taken a rather rational approach. But, I had written the dialogues, which are humorous with an underlying message, much before the tension escalated."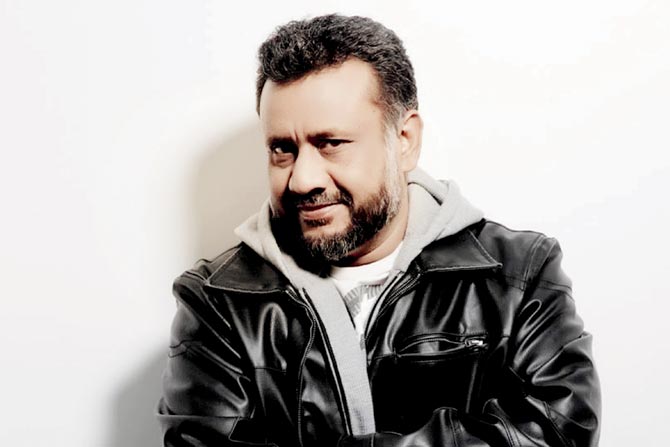 The filmmaker put his foot down and decided not to erase ANY scenes from the movie. "I have said what I wanted to very blatantly. I have not done anything to sensationalize and I don't think I need to worry. Once people watch the film, they will understand the context of those lines."
It is sad and atrocious to see how Pakistan, who itself is victimized by terrorism, is being portrayed in such negative light in Bollywood movies now.
Earlier, Mahira Khan too shut down an Indian troller on social media.
Mahira Khan Just Shut an Indian Troller & It's Totally Epic!
Is there no other Pakistani celebrity courageous enough to speak up against the highly offensive dialogues and undertones being used in the movie? Let's see who speaks up next!
Mawra Hocane's Sydney Vacation Pictures Will Give You Major Travel Goals!
Stay  tuned to Brandsynario for more news & updates.