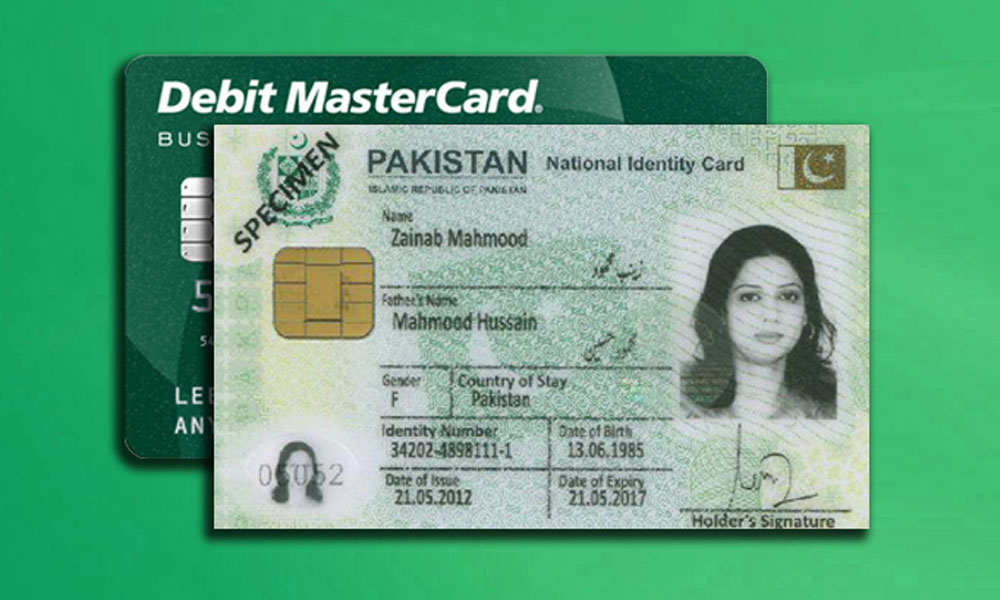 Update: Earlier, Pakistan was surprised with a sudden news of National Database and Registration Authority (NADRA) and MasterCard.
Apparently, they had signed an agreement which would enable the Pakistani citizens to send and receive money.
This would have allowed holders of MasterCard to send and receive money locally and internationally.
However, the agreement went null after former Interior Minister Chaudhary Nisar said that due to a security breach, this is no longer possible to move ahead.
But now, are ready to restore the deal once again.
NADRA-MasterCard Agreement Suspended by Interior Minister Chaudhry Nisar
---
MasterCard has announced its collaboration with NADRA Technologies to allocate the facility of E-Payment of all Pakistani residents holding Pakistani National ID cards (Smartcard).
The announcement was made during Mastercard's participation in the World Economic Forum Annual Meeting 2017, taking place from 17-20 January in Davos, Switzerland.
This technical advancement will allow all individuals to carry out all financial transactions and receive disbursements from the governement. This will be done through the 13-digit unique number every holder has on their ID card, which is similar to the numbers we see on MasterCard Debit and Credit cards.
Along time, residents will be able to use this E-Payment facility to conduct international transactions as well. This will eliminate the need to go to a bank every time a physical transaction is needed to exchange or transfer money.
According to the agreement between the two, MasterCard will use its next-generation payment processing technologies to process all online payments made by Pakistani citizens for the issuance of National ID cards, passports or any other document provisioned by NADRA Technologies.
Stay tuned to Brandsynario for more news and updates.
A Digital Pakistan is Government's Top Priority- IT Minister Anusha Rahman