Discussed less for her political comments and more for her beauty, Maryam Nawaz faced the same situation even during her son's wedding functions. While good-looking, she is just one of those people who get trolled a lot. These people do not imagine such an adverse reaction for something they would consider normal but often, it doesn't sit well with the masses.
Read More: Ahsan Mohsin Attracts Trolls After Posting Intimate Pictures With Minal Khan
Junaid Safdar Wedding functions
Maryam Nawaz's handsome son who recently became the nation's crush that too at one of his wedding functions does not seem to be getting married simple. It seems like he has these never-ending wedding functions whose pictures just keep surfacing. Anyway, what we are guessing to be Junaid's mehendi event, Maryam Nawaz donned a blue dress. She must have imagined the blue to not downplay the bride who weirdly went with red. However, to stand distinctive, the blue overflowed with expensive work.
She did indeed look pretty but in the pictures that she shared where she is standing with her son, she does not even look older than him. People even said that she looked more like she was the bride herself.
Meanwhile, videos and pictures of Junaid's wife show her to be dressed as incredibly as she could. But compared to Maryam Nawaz, all her prep seems bland, to be honest.
As we already expected, the trolls sharpened their weapons and jumped into the arena to take some jabs.
Read More: Maryam Nawaz Sharif's Daughter Wedding & Valima Pictures
Trolls not too happy with Maryam Nawaz
People were not too keen on attacking the politician directly on her Instagram handle. Hence, they chose to troll her on the pictures that were shared by various bloggers. Some acknowledged that Maryam is definitely pretty but the dress was probably not suitable.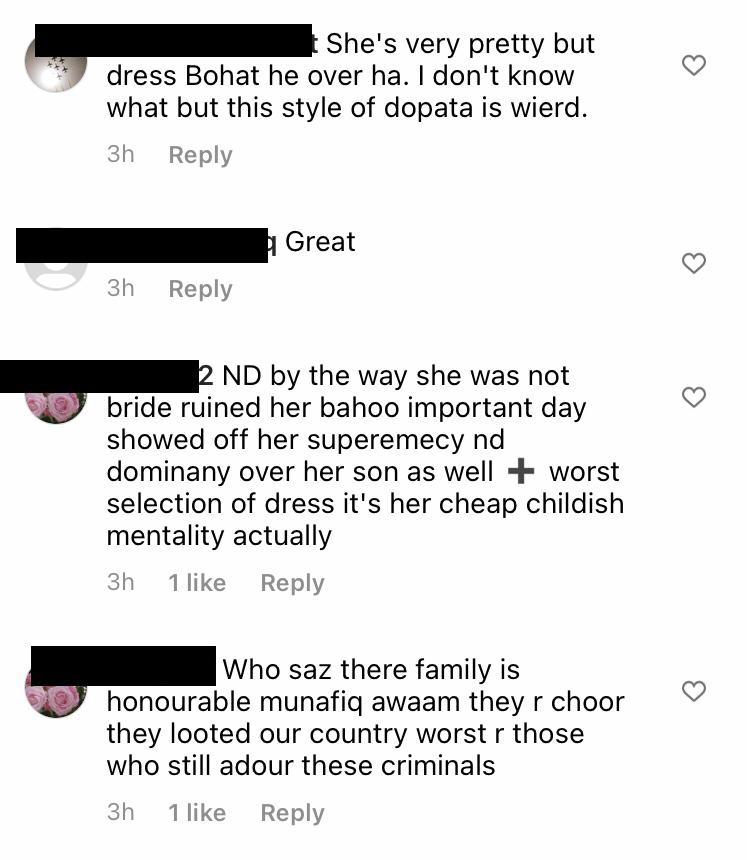 Some, like us, wanted to understand the chronology of events because, well, who wouldn't?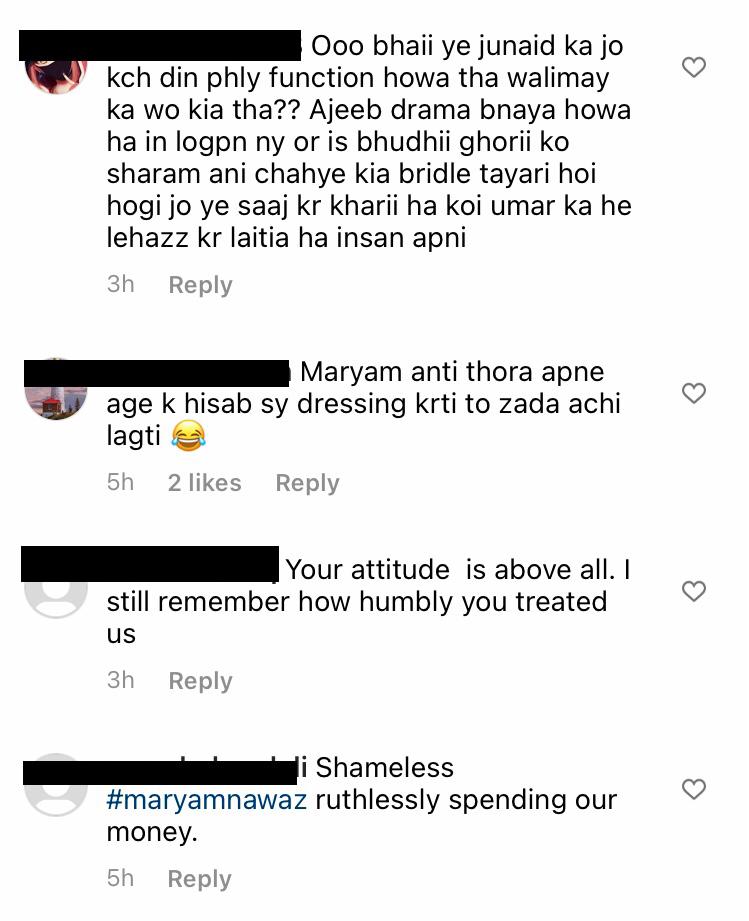 Netizens don't wait to make pretty harsh comments either. One called the facts out as they were. She said that this looks more like Maryam's wedding than Junaid's. Others reprimanded her for stealing the daughter-in-law's spotlight.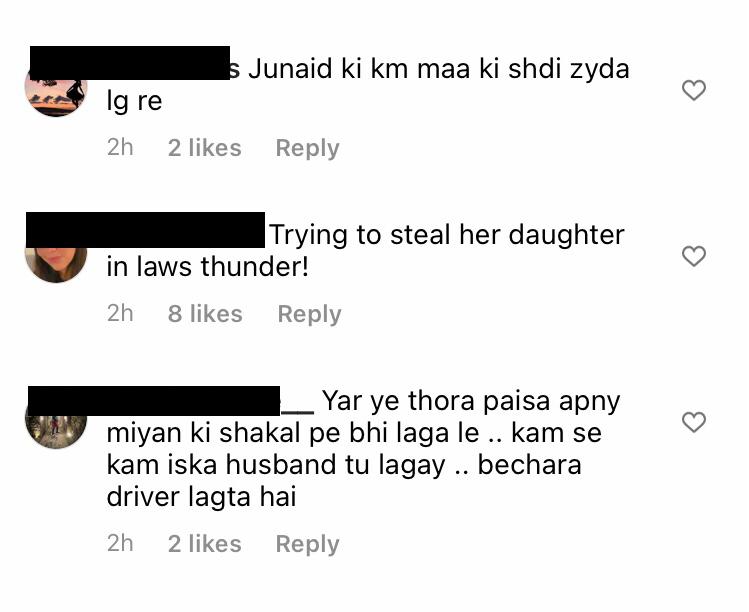 While we may agree to all that (or not), but when it comes to Maryam Nawaz and the spotlight, she doesn't need to steal it. Junaid's wife, in fact, should have been forewarned and should brace herself. Why? Because if anything, these comments have told us that this is just the beginning.
Stay tuned to Brandsynario for the latest news and updates!