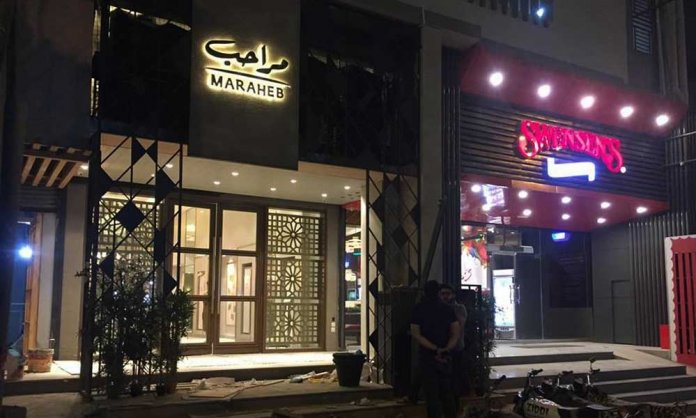 2,763 views
One of the biggest eateries of United Arab Emirates is about to open in Karachi. Known as Maraheb, a Yemeni/Arabic cuisine restaurant, the restaurant is all set to bring new flavors with a touch of prehistoric cultural heritage.
Dubbed as the 'King of Mandi', Maraheb's first outlet is located at Sharfabad next to Swensens. However, it has not officially been open to the public yet.
Maraheb's Menu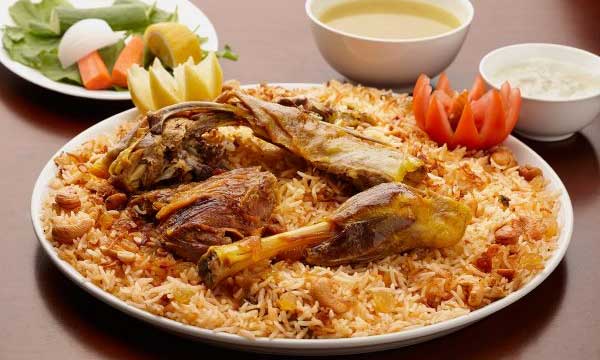 As of now, we are looking forward to a delicious and vast menu from Maraheb. Asides its signature dish Mandi, the eatery will also serve liver, grilled fish, grilled Hamour, grilled King Fish, Saltah Fahsah, Kunafeh, and other various chicken and meat dishes.
Maraheb's Opening Date
While speaking to one of the representatives, we have come to know that the tentative date will be sometime in December.
Over the past year, Karachi has seen an upsurge in Mandi eateries in various vicinities. The rising trend of Arabic Cuisine has increased the demand for Mandi restaurants to manifolds.
A wholesome platter of flavorful rice served with roasted chicken, lamb, mutton or even seafood at times, green chutney, and salad, this dish adds up to a plate of heavenly food! And citizens are surely loving the cuisine.
Dubai's upscale restaurant Maraheb is yet another addition to the city's emerging Mandi culture. The brand is considered to be one of the best eateries in the emirate. Let's see how it fares in the hearts of Karachiities.
Karachi Anti-Encroachment Drive: Citizens Bid Farewell to Iconic Eateries
Have something more to add to the story? Let us know in the comments below.