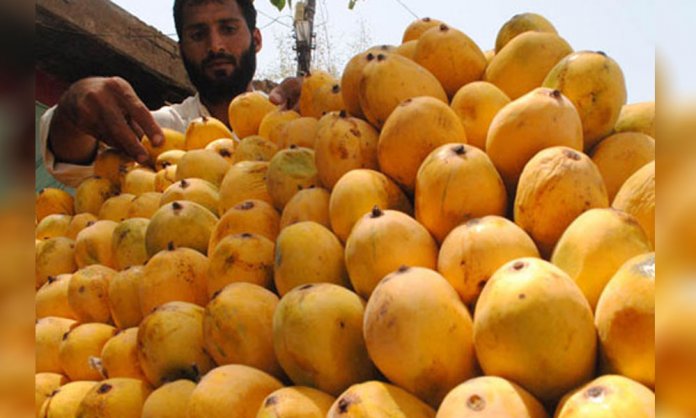 It has been reported that farmers have feared a 45-50% decline in mango production in Pakistan this year due to global warming.
On the other hand, the officials of the Mango Research Institute have figured out 30% crop loss.
This is due to multiple factors including change in climate, prolonged winter, late flowering, winds, and hailstorms.
Moreover, a number of experts have also revealed that the significant decline in mango production in Sindh and Punjab was already expected this year.
While talking about the issue, the Mango Growers Cooperative Society president Syed Zahid Hussain Gardezi said:
The recent visit to orchards highlighted that mango crop production might drop to 45pc to 50pc due to increase in production cost in climatic conditions.
He further informed that mango trees hit by diseases after abnormal climatic conditions.
He added that the other countries have already started taking precautions to deal with the global warming issue but unfortunately, Pakistan is way behind in this area.
He also said that there is an urgent need for research and policy-making to deal with the issue of climate change.
What are your thoughts about the story? Let us know in the comments section below.
For more updates and details, stay tuned to Brandysnario.