If you're putting in the effort of wearing makeup every day or at least often, it's always a good idea to be aware of what tools can best help you achieve the look you're after, so you don't end up spend hours upon hours in front of the mirror. A smart place to start is understanding the difference between using a makeup brush versus a sponge.
While both beauty tools are commonly used for applying foundation, the difference is all in the finish. A sponge is preferred for a seamless wash or blend, but a brush is your best bet for saturation or precision. Beauty experts agree, saying, "using a sponge gives an extremely blended, flawless finish. A brush allows for really concentrated placement."
But is one better than the other, or is it all personal preference?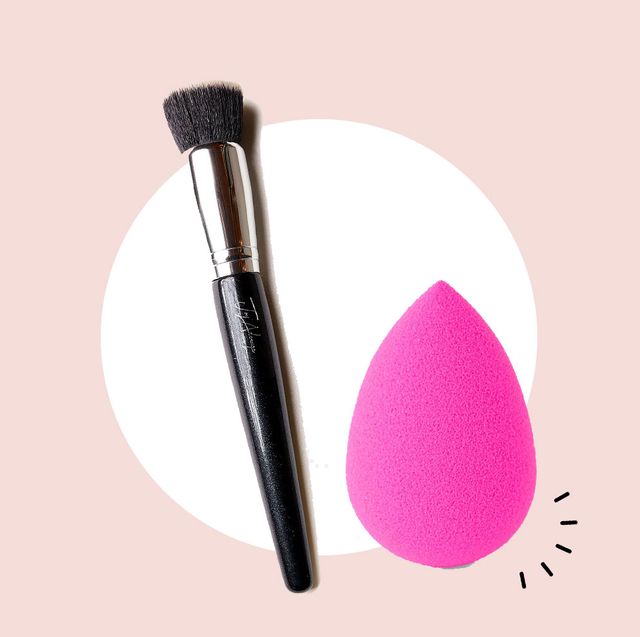 Foundation Brushes
The upside of using a makeup brush is that it helps get the job done quickly, minus the mess, and considering the times we're living in; maintaining utmost hygiene is more important than ever. Not that you can get away with not washing them. It is advisable to clean your brushes every few weeks.
Read More: 5 Affordable Red Lip Colors Under Rs.1000 You're Going To Love
Different kinds of brushes can give you a different look. While a stippling brush will allow you to build up sheer to medium coverage, a flat brush will cover all the imperfections, including acne, and help you build up the range according to your needs. However, make sure to apply thin layers as it is very easy to end up with a cakey face with thick layers of foundation.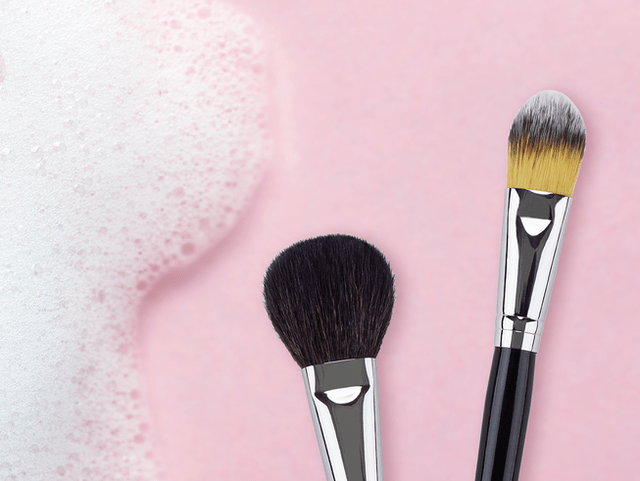 A flat top brush will give you more hold over the product and help you layer your foundation as per your need. Your best bet is to choose a brush according to the type of foundation you are using and the coverage you need to achieve a flawless look.
Makeup Sponges
A sponge is ideal for a natural finish. However, it comes with two significant problems. One is having to clean them often, and the second is the storage. Sponges are more prone to bacteria since they are used damp and can't be stored in a close environment. However, if you don't face these two problems, get a sponge for yourself because it is the only thing standing between you and an airbrushed makeup look. The drawback is that you might use more foundation since sponges soak up a lot of product.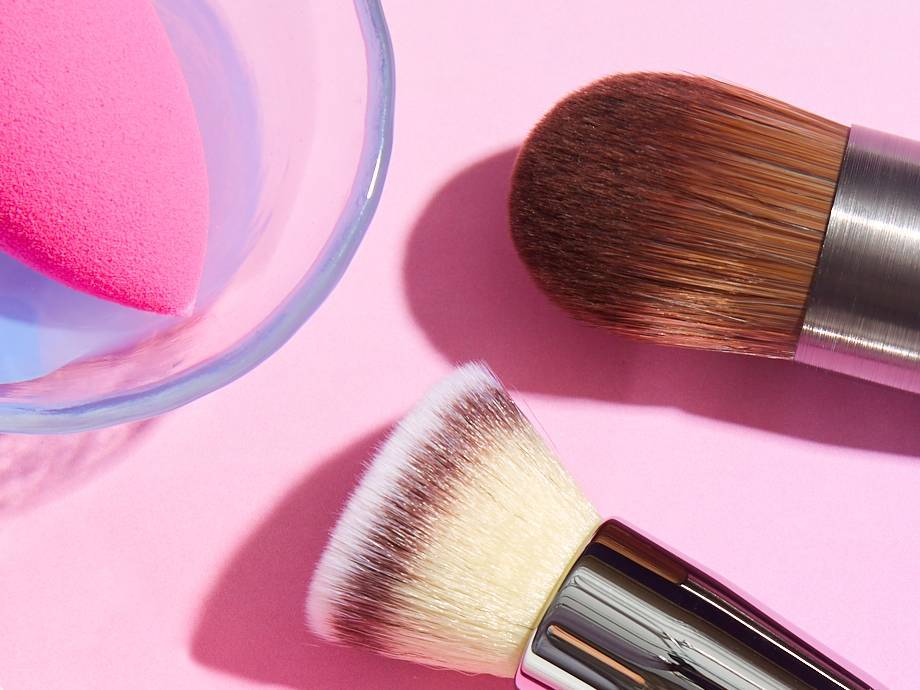 Read More: 6 Treatments To Get Rid Of Your Dry & Damaged Hair
What Do You Need To Do? 
While you are looking for one best product, how about I tell you that you can use both in a single routine to achieve the perfect look? If you can't choose between one, your best bet is to apply the foundation with a brush. You can then follow up with a damp beauty blender. This will allow your foundation to melt into your skin seamlessly, and the result will be nothing less than flawless.
Stay tuned to Brandsynario for the latest news and updates.