Gaming is one of the most engaging activities out there. Despite there being so much to play, we never seem to get all of it. You may spend a whole summer playing video games, and still not reach that level of expertise. The domain is so huge, people can't seem to get enough of it. On top of that, the gaming conferences, every year, bring so much for us to do, for us to see. Just a while back, we were introduced to the newest installment in the Forza franchise. Now, it seems that Xbox and LG might be up to something.
Forza Horizon 5, itself, has been quite successful in its launch. It has already gathered an audience of three million players and the numbers are only going up from here. In celebration of the game's launch, LG and Xbox have decided to make a PC gaming rig that not many can go up against. In fact, it is being advertised as one of the most powerful gaming rigs out there!

Read More: Is Nintendo Planning Its Next Console? Here's What You Need To Know
Xbox And LG Tag Team
It seems that a few fans were invited to a location in England where a pre-event event took place. It does sound like it could be quite cool and it was. According to sources, the fans were given a chance to play Forza 5 on a cool 4D setup. This setup included
Custom driving pod
full racing chair
steering wheel control
Triple monitor OLED setup
Apart from this, surround sounds and fans were all a part of this setup, to boost the experience. We can say that it sounds impressive and it will probably be a hit among the fans as well. Even if we haven't played on it, we can imagine how immersive it must be!
Impressive Gaming Setup
There is quite a lot that has gone into this new racing game. Apart from graphical enhancements, there are a lot of features that players can now access. In fact, they have made the open-world so huge, you cannot explore it all in one sitting. The game feels quite polished, especially considering how long it spent under development. Fans had been waiting for this for a while and now they can play it!
We hope we get to own such a robust setup one day. Who knows, maybe it is our lucky day soon! Gaming on that level of immersion is sure to keep us glued to the setup for hours.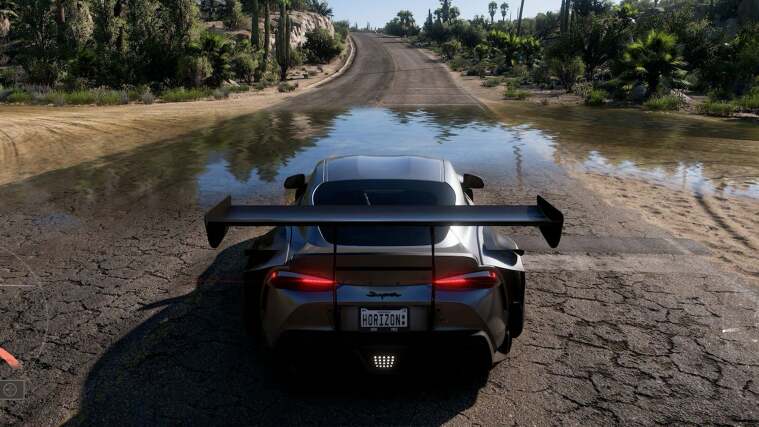 Read More: 8 Nostalgic Horror Games You Should Definitely Try Out
Stay tuned for more from Brandsynario!