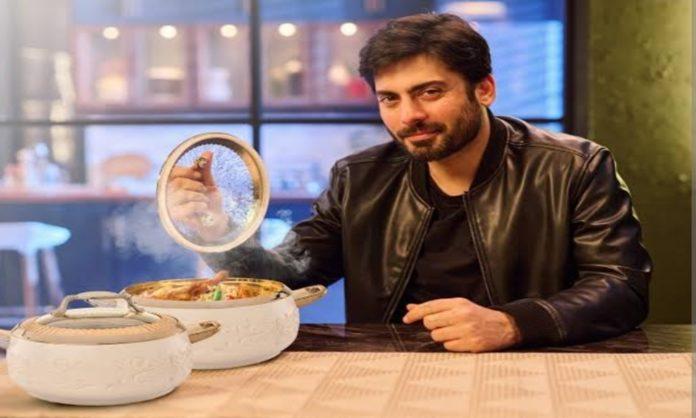 A few weeks ago, Fawad Khan featured in Rahber's ad. While putting a great spin on a watercooler commercial the actor showed his finest skills. Meanwhile, he later featured in two more installments of the brand's Ad and each one is more hilariously executed than the former one.
Rahber's Ice Box 
The most recent installment of Rahber's ad is the Ice Box commercial where the actor is seen shooting for the scene of a film. In the scene, he reaches to grab the water bottle and drink the water from him only to later find out that he was supposed to smash the bottle instead of drinking it. These short ads are directed in a way where Fawad is in awe of the featured product turning the overall situation into a hilarious note.
Read More: Unexpected Twist: Fawad Khan's Latest Ad Takes A Hilarious Turn
Rahber Hotpot
In the hotpot ad, the actor is seen breaking into a house. The intense action sequence then quickly turns into a hilarious skit where the actor is sharing his views about missing an important family dinner if ends up working late on shoots. He then moves on to eating food served in Rahber's hotpot and once again this ad showed that when it comes to commercials writers do not need long storylines or dance numbers to make the product eye-catching.
Rahber's Water Cooler
The first Ad in the Fawad Khan trilogy for Rahber's commercial caught the eyes of netizens massively. The actor's hilarious attempt to film an action sequence only to get distracted by chilled water thrown at him was the theme for the commercial. Needless to say, Fawad Khan has nailed all three skits in a way that is only expected of the ace actor.
Read More: Fawad Khan's Fans Are Going Gaga Over His Appearance In Ms. Marvel
What do you think of the ads? Let us know in the comments below.
Stay tuned to Brandsynario for the latest news and updates.