Krispy Kreme— you must have heard the name! It's the first thing we reach for as soon as we land at a foreign airport and it's the last thing we leave when we're about to come back to Pakistan. This donut brand is insanely addictive and is very strangely loved by everybody. It gets past even the toughest audience! Now, it has launched a new line, and here's something to get you excited for the summers.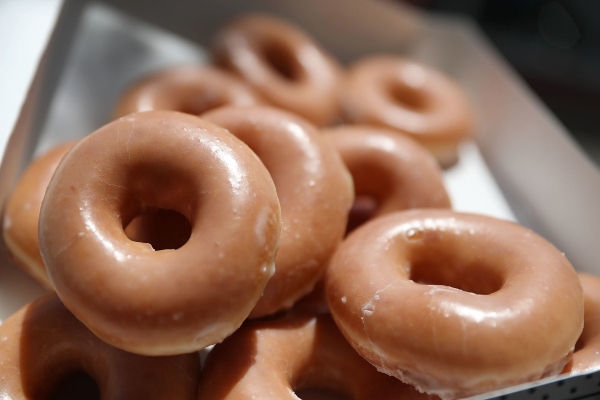 What Is The New Line About?
Krispy Kreme's new collection of donuts is called, "Oh, Honey!" and that should tell you what it is about. The new line is all about honey donuts and honey even as they thank bees by giving guests bee-friendly flower seed paper with the purchase of their donuts.
Read more: Kellogg's Brings The Gut Science To VR— Here's How
The New Flavours
The new flavors are insane. There is "Honey Pull-Apart​ donut ". This one is glazed, light and airy honey donut clusters drizzled with salted honey icing. Then there is the "Honey Bee donut ​" which is their Original Glazed® donut dipped in yellow icing, decorated with black buttercream, and finished with two mini cookie wings'. ​ Lastly, there is the "Honey Cake donut ​". This one is a glazed Sour Cream Cake donut drizzled with honey icing, finished with an oat crisp topping.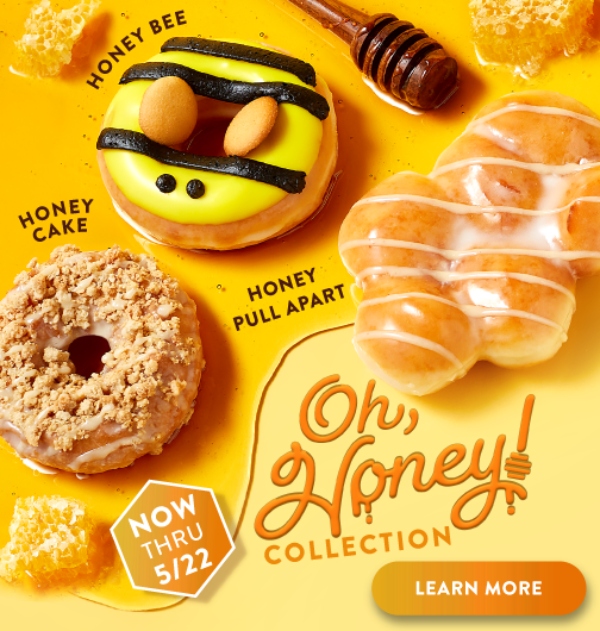 The Honey Bee and Honey Cake donuts will be available in dozens while the Honey Pull-Apart donut is available individually and in the special 4-donut package. These were released in the US yesterday!
Read more: Coca-Cola Has Just Opened A Flagship Clothing Store And It's Amazing!
Why The Honey Line?
"Our innovation team has been hard at work to create our first-ever honey donut collection. And so have honeybees!" said Krispy Kreme Chief Marketing Officer Dave Skena. She also wanted to share that it's your duty to help the honeybees by planting the flower seeds that you are given when you buy these delicious donuts . Moreover, Krispy Kreme also pledges to plant flower gardens around their shops to help honeybees out more.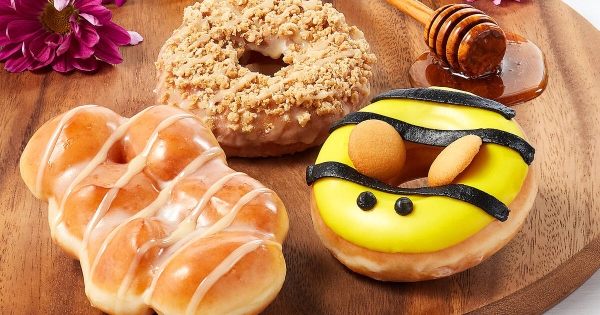 The honey line is an ode to the work that honeybees do for our environment. On World Honey Bee Day Krispy Kreme will be extending its gratitude to all the organizations that work for the preservation and protection of honey bees. If you haven't seen the bee movie yet, watch it now to know what life would be without them.
Stay tuned to Brandsynario for the latest news and updates.