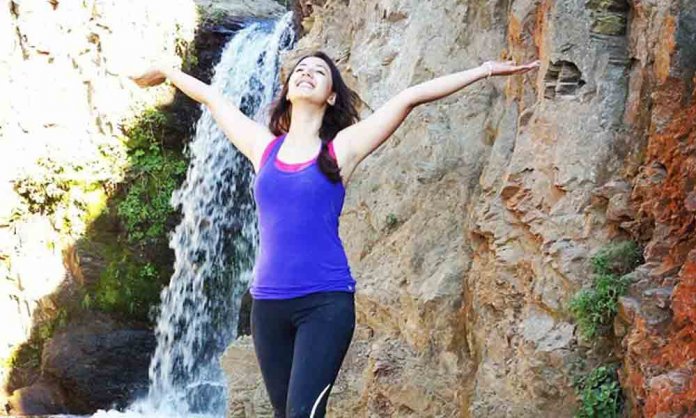 The young and pretty Komal Aziz has become a household name in no time.
With projects like Ishq-e-Benaam, Bay Khudi and Gumrah in her portfolio, Komal has already marked her place in the industry with her talent!
Hania Aamir Just Proved That She Rocks at Playing Piano [Watch Video]
The starlet recently gave an interview in the popular TV show "Speak Your Heart with Samina Peerzada".
The rising star poured her heart out in the session, giving us a peep into her struggling life to stardom.
Watch the full interview below!
https://www.youtube.com/watch?time_continue=358&v=D3lWnvfb1uE
Talking about her educational life, Komal revealed that she was suspended by the Institute of Business Administration (IBA), Karachi for three years and the reason will surprise you!
The actress shared that she had been a very obedient and intelligent girl since her childhood, who would take her studies seriously.
But during her exam in IBA, Komal had trouble memorizing a definition so she went for a shortcut. Deciding to cheat, she tore the definition from the book and took the paper to her exam. Later, she was caught cheating and consequently, got suspended for 3 years.
Well, that's what happens when bookworms try to cheat in exams for the first time!
Although heart-broken for a while, the setback did not stop Komal from pursuing her goals and she was finally able to pull herself back together.
She applied in LUMS and several other universities in the United States. Amazingly, Komal was offered a 75% scholarship by LUMS and 100% scholarship by a U.S. university. She opted to study in the United States and the rest is history!
She also shared her experience about living with girls of different beliefs and how it made her more emphatic towards people from diverse backgrounds.
The young star also faced many ups and downs in her life. After a year of her father's death, she faced threats from her landlord and alleged him for mistreating and forcing her family to move out of their apartment.
Apparently, Komal is not as delicate as her name sounds and we all love this strong young lady who is beautiful inside out!
Stay tuned to Brandsynario for more updates and news!