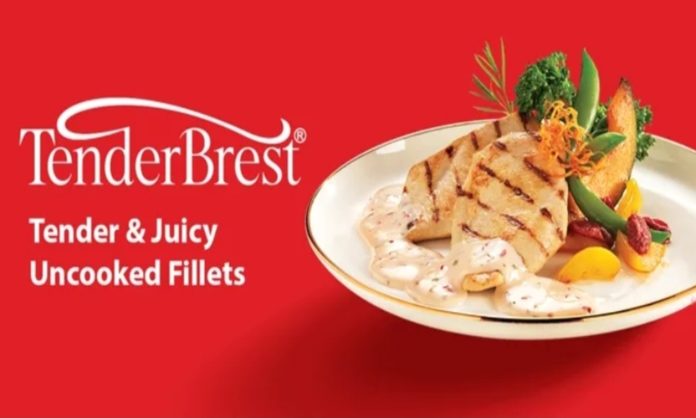 K&N's featured its new product on billboards across the country and netizens managed to find a major typographical error. K&N's introduced tender chicken fillets which can be cooked to create steaks and other recipes altogether. The tender chicken fillets are launched under the name 'TenderBrest'. The name, however, raised questions about a major typo i.e missing an A from the brest. The billboard which was spotted first in Karachi was shared by netizens over social media platforms calling it an unacceptable mistake.
Here's what they had to say about the avoidable error: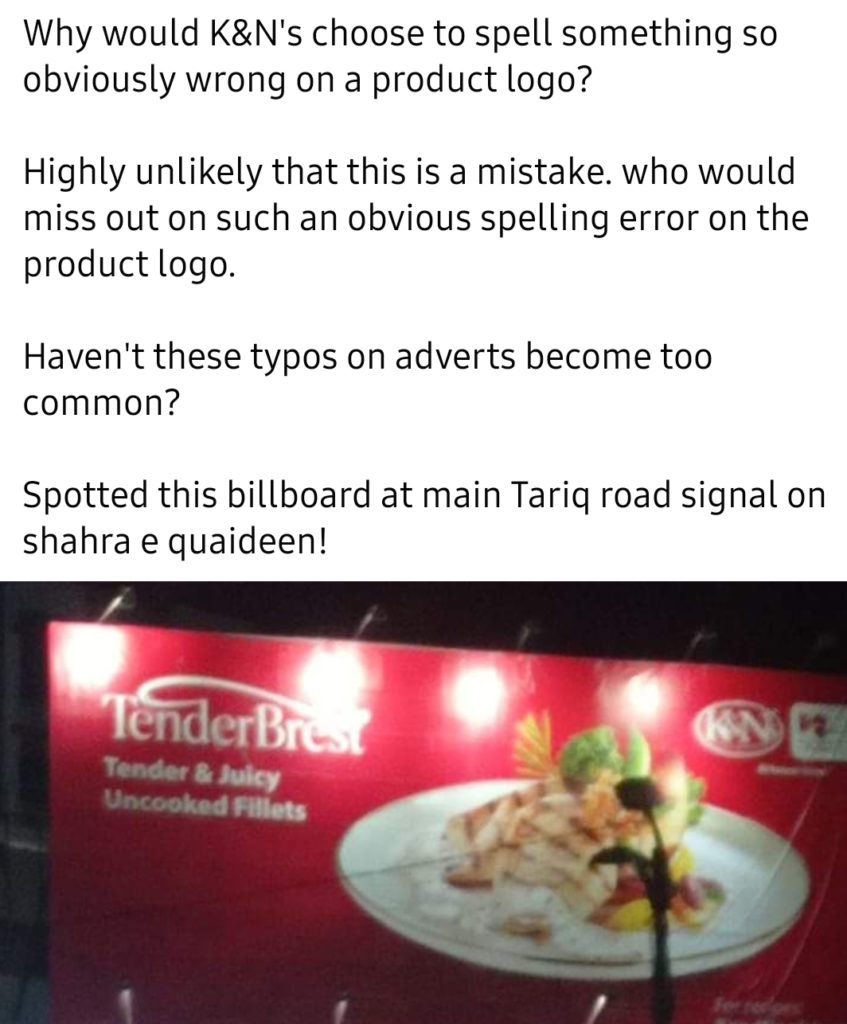 Read More: Shan's First TVC Of 2023 Is Winning Hearts & Yours Is Next
Spelling Error & K&N's
The K&N's spelling error debate which inevitably landed on social media turns out to be a conscious decision made by the company. Many users shared their opinion on social media regarding the error and how the company consciously decides on the names to get them registered.
Have a look at some of the responses by the public below.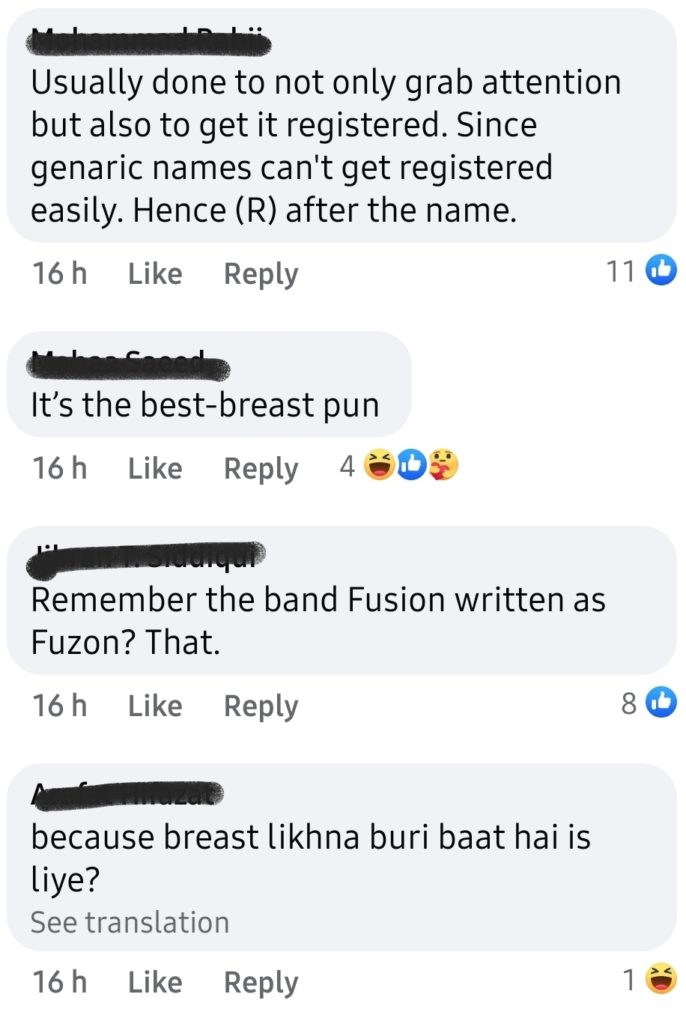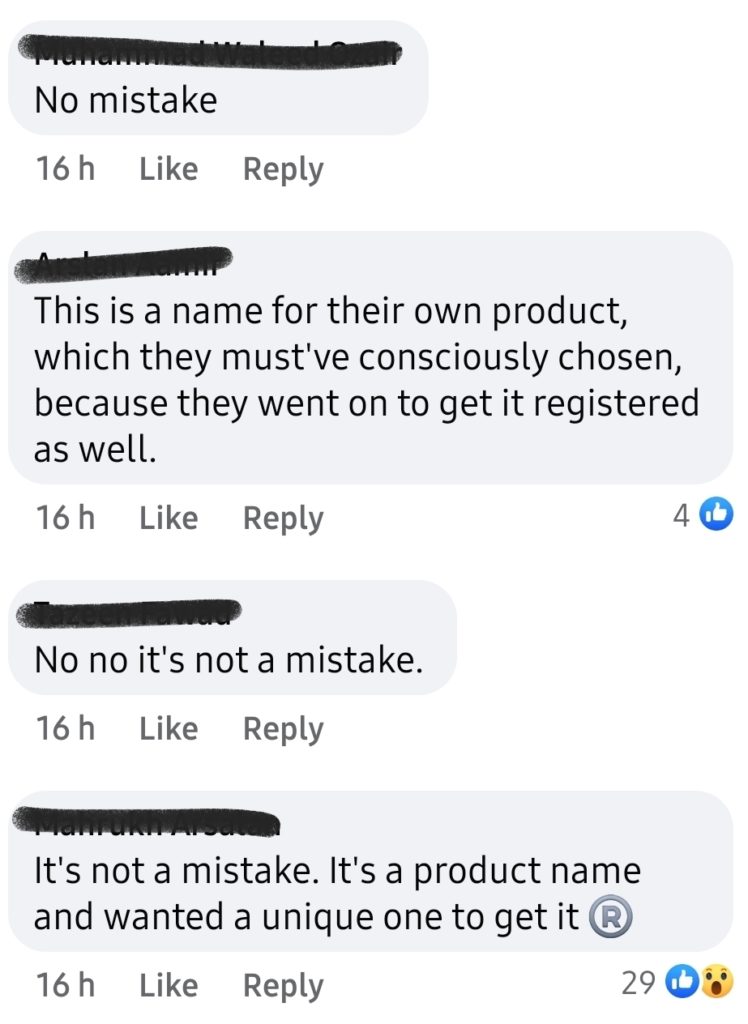 Read More: Things You Can Try At Kemari Seafood Street This Winter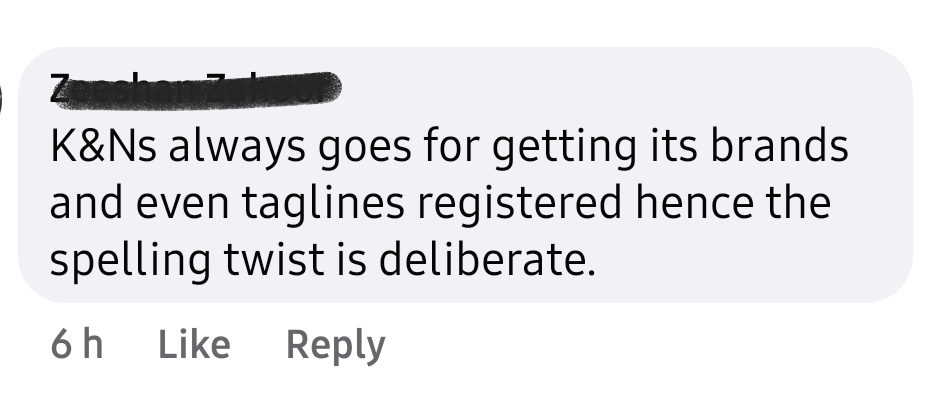 Another user shared the company details and how they tend to get all their products and their names registered. Since it is very difficult to register generic names and hence the spelling was altered deliberately. Many users also shared the moral compass that tends to raise by the moral brigade and hence the decision behind altering the name.
"Imagine the outrage if they trademarked or registered the product name as 'Tender Breast'." One user wrote.
"Not a mistake or anything. They did it deliberately. Local values are considered here. There are many brand stories about names being changed or altered keeping in mind the cultural values." Another wrote.
All in all, the debate about the whole situation is settled now since we finally know the reason behind the spelling error.
Stay tuned to Brandsynario for the latest news and updates.