The 990 km long coastline of Pakistan is particularly rich in marine resources, as a result of the River Indus' extensive stream system and shallow subtidal zones, which are perfect for the development of fishery resources.
Although there are more than 1,500 different varieties of fish and shellfish along the Pakistani coast, only roughly 200 species are gathered for commerce. Crab, lobster, squid, cuttlefish, and mollusks are significant among other shellfish. Many different types of fish, including sardines, croakers, snappers, pomfrets, sharks, catfish, barracudas, river shad, and eels, are captured when fishing for finfish.
Karachi is lucky to have a great coastline and a large body of water. Seafood enthusiasts may get premium seafood in the city. We've compiled a list of some of the distinctive seafood specialties served in Karachi's Keamari neighborhood to protect you from approaching winter too soon.
Fish and Prawn Chowmein, which is compared to a Chinese cuisine, is the first of the three marine foods.
If a bowl of steaming hot chicken corn soup is had before this dish, which is served with vegetables and meat, the meal feels complete. This light meal proves to be a welcome variation from the usual desi fare for food enthusiasts.
Everything from soups to rice to fish, prawns, and shrimp are included in Chinese cuisine. Egg noodles are quite simple to make; they are just boiled, then cooked with a little oil, veggies, peanuts, and boiling chicken bits. A full wok of stir-frying just takes ten minutes.
A small box of chowmein is available for Rs 250, while a big pack costs Rs 400.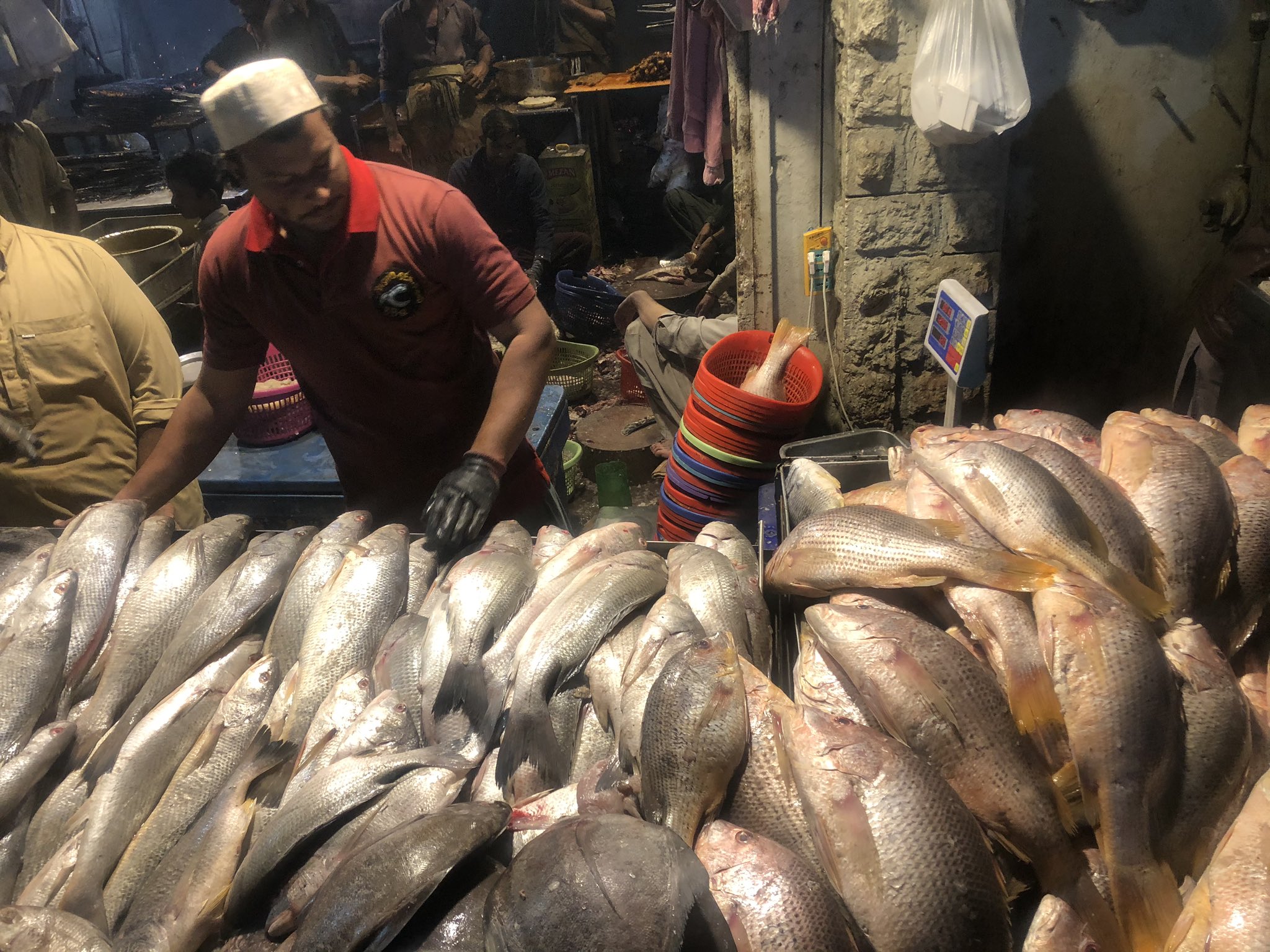 Fish barbecues come in a variety of types that are cooked and offered to customers. Fish cooked for a bar-b-que is seasoned with white, green, and golden spices.
According to the restaurant owner, most customers adore his fish barbecue. Salted fish is a favorite among Peshawar and Karachi customers. Here, prawn barbeque costs Rs 1,200 per kilogram. Fish may be purchased for anywhere between Rs. 600 and Rs. 1,400 per kilogram.
Techniques for bar-b-que include grilling, roasting, and smoking. The method for which it is called B.Q includes utilizing smoke to cook food at low temperatures for extended periods of time (several hours). Grilling is done over direct, dry heat, often for a brief period over a hot fire.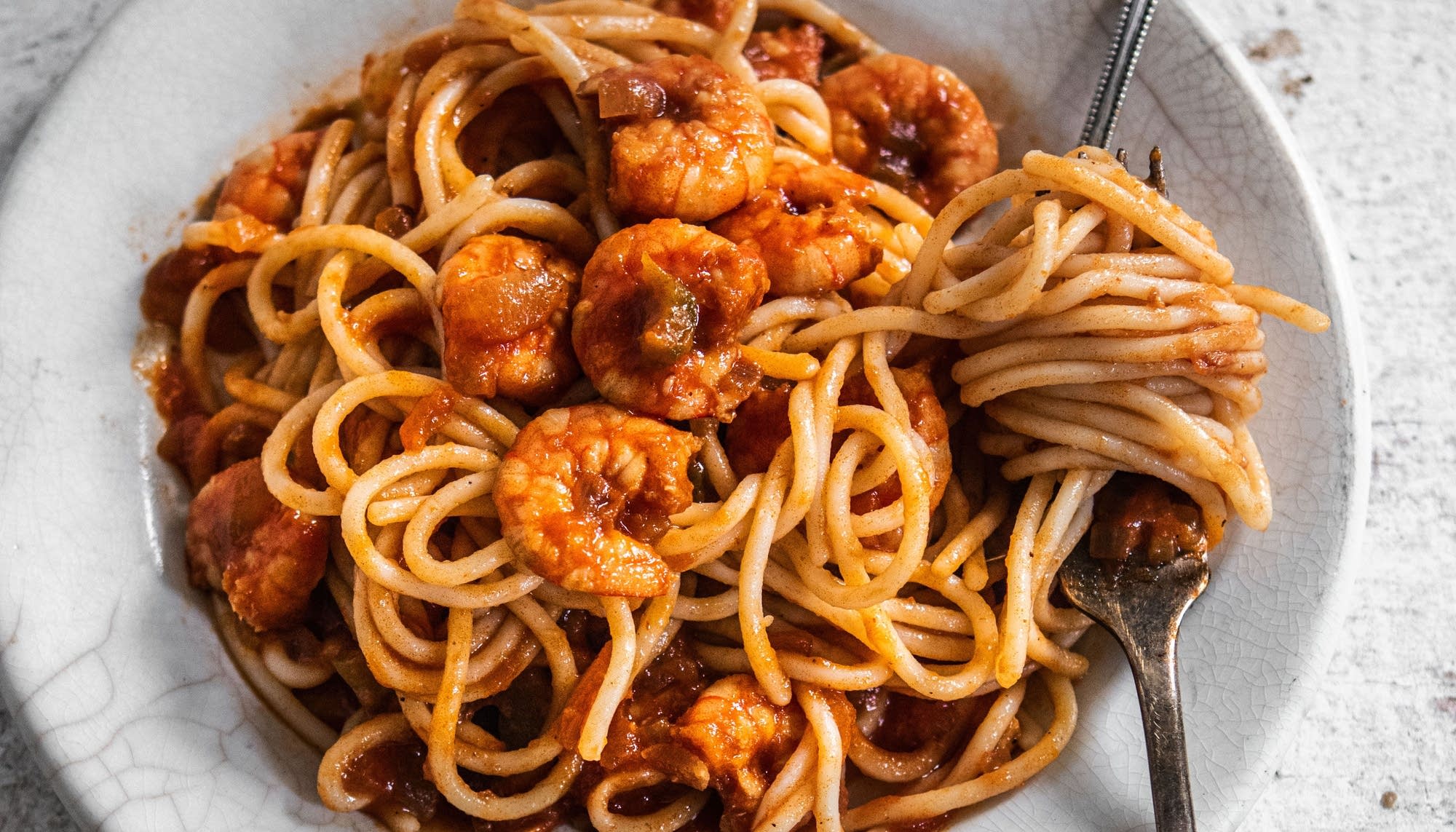 The combination of prawn pasta with various seafood, such as fish, crabs, and prawns, together with summer vegetables, thick red sauce, and cheese, makes for a mouthwatering presentation and a divine taste.
Prawn pasta, according to the makers, can often be made in one hour. Customers love how the sweetness that the prawn flavor brings to the dish.
They said that making prawn spaghetti typically takes one hour. Customers love how the sweetness that the prawn flavor brings to the dish.
Did this make you drool? We bet it did. If you're in Karachi, you definitely need to visit Keamari especially in this season.
Stay tuned to Brandsynario for the latest news and updates.