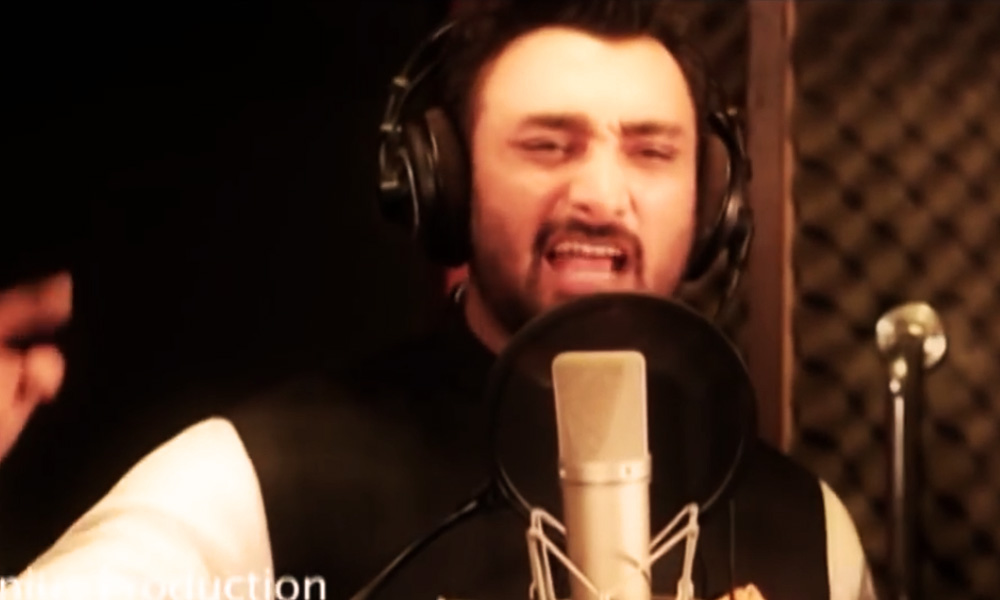 A rendition giving voice to the plight of the bereaved Kashmiris was released recently and it's totally heart-breaking! The hit 5-minute long track is bound to hit the right chords. The song video has visualized and shed light on the atrocities faced by the people of held Kashmir.
Penned by Sabir Zafar, this rendition features talented singer Ali Azmat, Umair Jaswal and Alicia Dice.The track opens with a voice over by the producer Omar Ahsan while IQ Genius Media Production produced and released the rendition. 
Listen to the soulful rendition below:
The anthem received more than 20,000 views and 1,000 shares in less than 48 hours. Reaping massive reactions from Pakistanis and Indian, the song has gained quite the popularity in less than 2 days.
"The message we want to convey is not just for the Pakistani nation but for the whole world," said Jaswal in a press conference earlier.
"I've noticed ever since violence in the Indian-held Kashmir escalated, our artists have been quiet about it. I'm a little disappointed in those colleagues of mine who are afraid to talk about it." The singer clarified that the soaring tensions between Pakistan and India are not merely a political issue but also a humanitarian issue.
"This anthem would not [only] be a Kashmir anthem, rather it would be an anthem for humanity. There's no financial interest in it, and people are working on it on a voluntary basis," Jaswal said.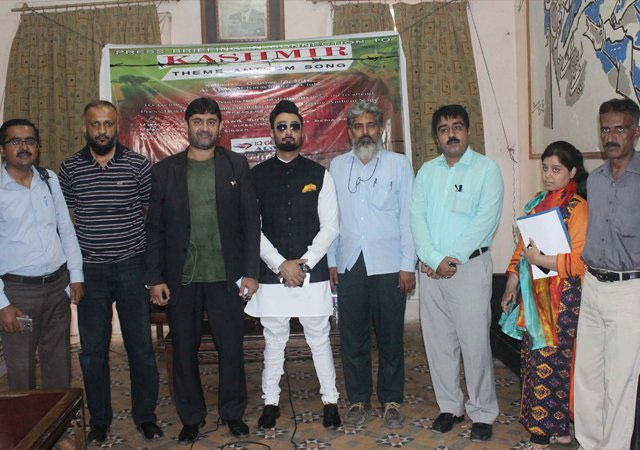 While talking to journalists, Omar Ahsan said that Indian forces have been violating humiliating the human rights in Kashmir for many years. "India has practically converted occupied Kashmir into the biggest prison of the world. In last few months, thousands of innocent Kashmiris are martyred and severely injured during atrocities by Indian forces. India has also made lives of Christians, Sikhs and other minorities miserable," he said.
The song expresses solidarity and voices the miseries of the Kashmiris at a global level. Jaswal had made the announcement  on his Facebook, with the tagline "Free Kashmir" and was immediately unfollowed by most of his Indian fans.
 "It didn't bother me though, except now I know the extent to which Indian media has gone and blinded its people on the issue," Jaswal said.
"India has practically converted occupied Kashmir into the biggest prison of the world," Ahsan said. The lives of minorities such as Christians and Sikhs have also been ruined by Indian forces in Kashmir.
Hamza Ali Abbasi's Facebook Account Deactivated Over Kashmir Issue
What do you think of the track? Let us know in the comments below & stay tuned to Brandsynario for more news & updates.
https://youtu.be/caJZ7fvrx7g