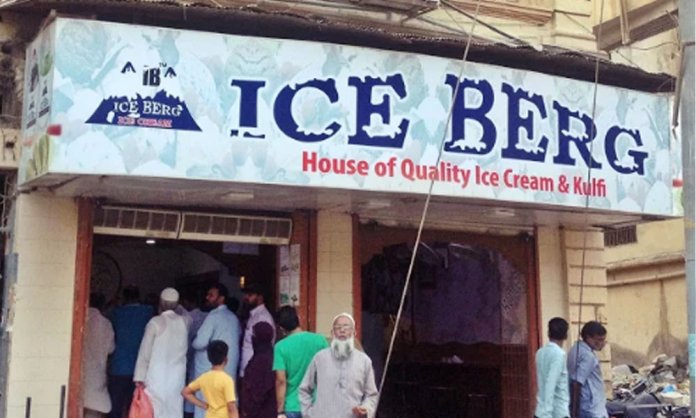 Karachiites woke up over the weekend to find that their favorite ice-cream shop was being sealed shut by the food authorities!
Fans of the Ice Berg ice-cream parlor were shocked by the revelation that the much-loved eatery had been putting foam in their ice-creams without a care in the world for their health and safety!
A video was making rounds on social media, showing Food inspectors raiding the parlor!
Patari Makes it to the Headlines for all the Wrong Reasons AGAIN!
However before matters could get out of hand, it was revealed that the whole thing had been nothing but a misunderstanding!
Needless to say that fans were outraged over this bit of news and were seen expressing their shock on social media.





However, it turned out that it was all a big misunderstanding!
In fact, the same food authority department, later on, unsealed the shop and it was open once again for business, serving happy customers with their favorite ice-creams.
Turns out that the department had received wrong information and later in the day, unsealed the Ice Berg ice-cream themselves.


This is not the first time an eatery has been sealed due to lack of health standards followed by the restaurant.
In a recent controversy, Butler's Chocolate Cafe had also faced the wrath of the food authorities and the public after a customer's post went viral on Facebook. The foodie had shared pictures of the restaurant drying their serving trays in the washroom!
Butlers Chocolate Cafe Breaks Silence Over Drying Trays in Washroom!
Stay tuned to Brandsynario for more news and updates.