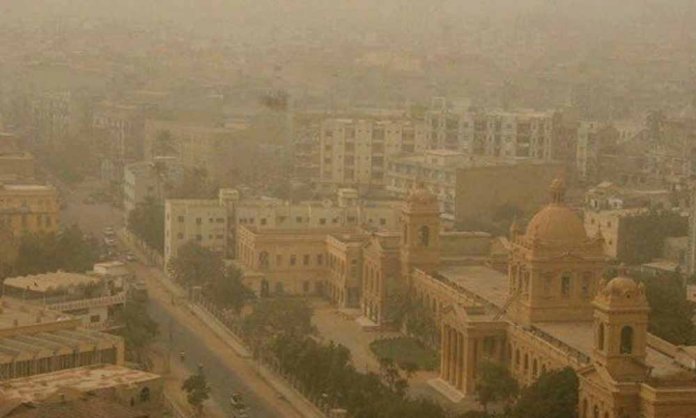 While major protests by religious groups have taken Karachi under its wings, Pakistan Metrological Department (PMD) has released a far worse warning for Karachi weather.
Seems like, the climate is about to get worse in the next 24 hours.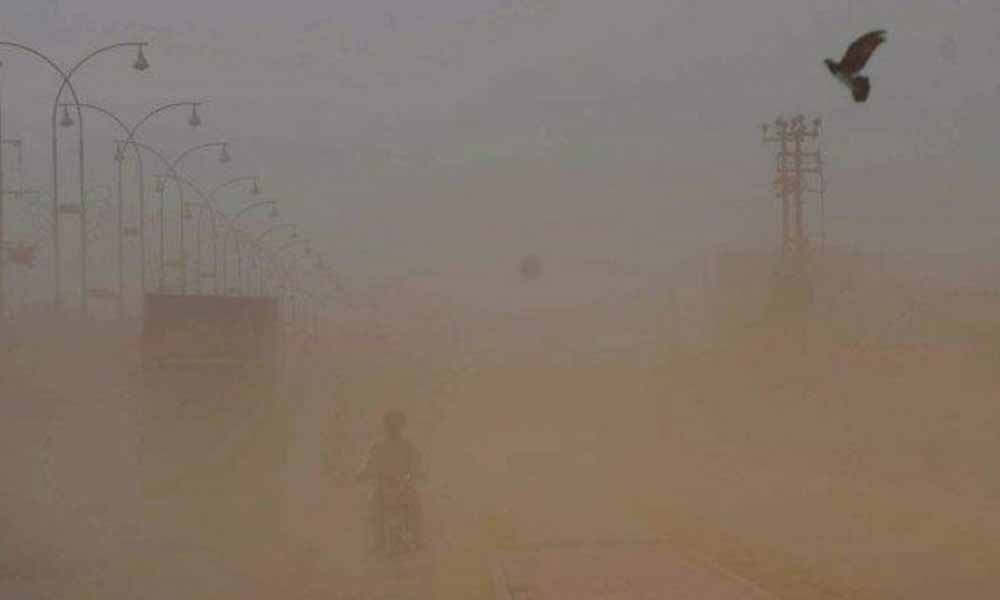 A weather report by Jang News reveals that in the upcoming hours there is a high probability that dusty weather and polluted air will take over the city.
The weather can trigger asthma symptom like coughing, wheezing and shortness of breath amongst citizens.
The minimum temperature in Karachi has been recorded at 19 degrees, while maximum temperature is expected to be 35 to 37 degrees centimeters.
Light winds are rising in the north-east areas of the metropolis while the ratio of humidity in the air is recorded as 63&
Meanwhile, smoggy weather has taken over Lahore and the Met office has predicted similar weather conditions with chances of rain during the next 24 hours.
In Islamabad, rain and hailstorm with snowfall, and gusty winds have turned the weather cold in Federal capital.
PMD has reported that rain-thunderstorm (snowfall over the hills) with gusty winds occurred at scattered places in Malakand, Hazara, Peshawar, Rawalpindi divisions, Islamabad, Kashmir, and Gilgit-Baltistan, while at isolated places in Gujranwala, Faisalabad, Sahiwal, D.G. Khan, and Kohat divisions.
Meanwhile, winter shows no sign of hitting Karachi and the city continues to sizzle with dry weather.
Stay tuned to Brandsynario for more updates.