Karachi University decided that it will not charge late fees from students who would not be able to pay their fees by the deadline. According to the details, the Karachi University management took this decision because of the global pandemic, coronavirus. Coronavirus has changed the economic situation of many households.
This initiative will help around 35,000 students who are currently enrolled in the university's morning and evening shifts. The university has not only waived off complete late fees for the Spring 2020 semester but is also waiving off around 50% late fees of previous semesters. Furthermore, the university has also extended the fee submission deadline until 20th July 2020.
The university issued instructions regarding payment of fees on its website. Karachi University has further said that students can pay their fees through various payment methods. Students can pay the fee by either visiting HBL or by visiting any Sindh Bank branch. Additionally, students can also pay their fee through HBL internet banking, HBL mobile app, Konect App, Konnect Agent, and Sindh Bank SMS service. This decision will facilitate the students of Karachi University who live in other parts of the country.
The coronavirus affected the world.
The global pandemic has affected the vast majority of the population. Many companies forced people to resign, laid them off, or reduced their pay. Because of this, the economic circumstances of people changed. In this time, reigned by fear and stress, people should not have to worry about their financial matters. However, that's not the case almost everywhere in the world sadly.
Giving these circumstances, this step by Karachi University is exemplary; however, the university should have done more. Nevertheless, doing something is better than doing nothing at all. It will help the students and remove some of their worries.
Stubbornness of institutes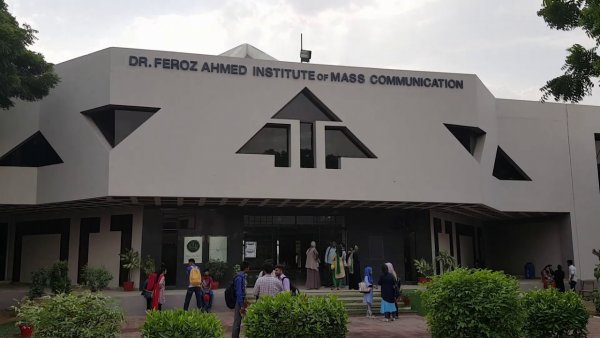 On the one hand, many Pakistani educational institutes have either raised fees or refused to accommodate students in any way. It is sad to see institutes being so inconsiderate about their students' mental health. On the other hand, educational institutes like Karachi University, Punjab University, and LUMS are trying to facilitate students.
Many more steps to be taken
Other Universities should also show flexibility, and they should also try to help students in these troubled times. Institutes should provide free of cost counseling to students as well. This will help make students' mental health better. In addition to this, universities should also make sure that the playing field is leveled for all students. It should be done so that the students, from remote areas, get an equal opportunity like their peers.
We only hope that now that renowned universities of the country are taking such initiatives, other educational institutions will follow their example.
What do you think about Karachi University's decision not to charge a late fee from students? Let us know in the comments below.
Stay tuned to Brandsynario for more news and updates.