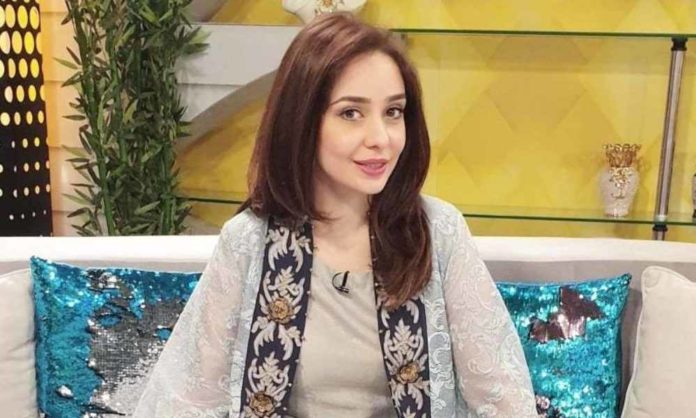 Juggun Kazim is a veteran actress of Pakistan who has given stellar performances in her time. As is the case with many others, now the actress is diversifying her craft and trying her hand at morning shows! However, Juggun Kazim's morning show may flop before it even takes off because of such inappropriate games. Do you know what we're talking about? Find out here!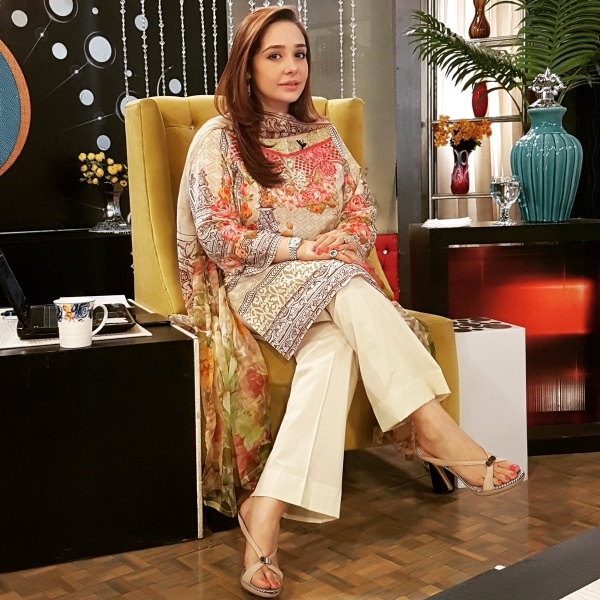 Juggun Kazim's Morning Show – What Went Wrong?
A recent clip from her morning show is going viral in which four couples are being made to play the worst game. They have to stand opposite each other with an apple hanging between them. One person has to push the apple up the other's head with their mouth. As you can imagine, this scene looks nothing short of an explicit scene and is also highly inappropriate for a morning show that runs on national television.
Read more: Guest Loses Cool On Morning Show & Things Got Out Of Hand
The cameraman is also doing us the favour of especially zooming into the scenes and showing couples with their faces barely an inch apart. It is also important to note that besides its inappropriateness, it's simply cringe-worthy. What is the purpose of making people do this?
Watch The Clip Here:
View this post on Instagram
Netizens Rise To The Occasion
As can be expected, our beloved netizens have risen to the occasion. They came storming in the comments section of pages that shared this clip. Many are actually traumatised by what they had to see and cringed so hard they probably pulled a muscle. Others are just in disbelief. Could this be expected from Juggun Kazim? Have a look at their thoughts penned down: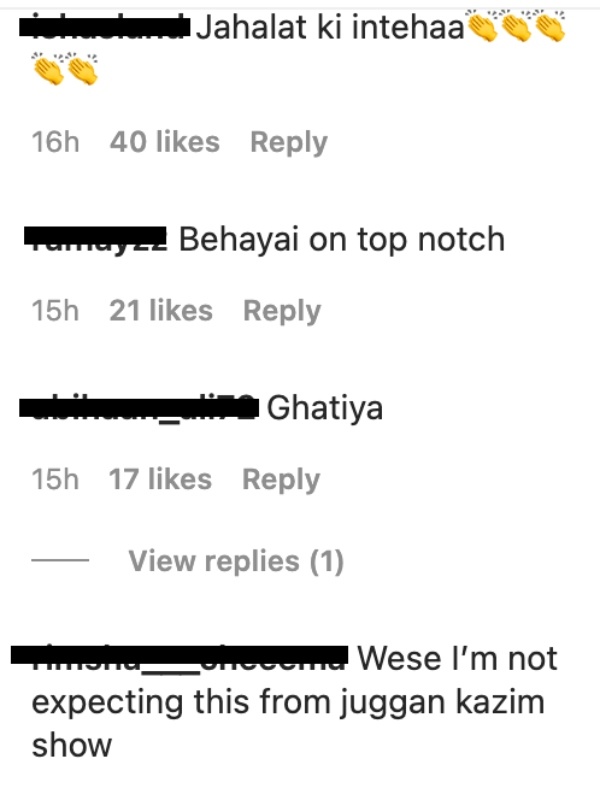 Enough of Cheap Publicity Tactics
Morning shows in Pakistan are a gift that keeps on giving. Ranging from morning show episodes of Nida Yasir in which she is confused about the formula car's formula to now this. This apple-biting game that Juggun Kazim very creatively thought about and implemented for her show.
Can anyone imagine waking up and wanting to see this? We doubt it! Morning shows can be polished to become addictive for people however, in Pakistan, people mostly run from them. The idea of all publicity is good publicity has been taken to heart without realising it doesn't apply today. Hopefully, Juggun Kazim will learn a thing or two about show hosting from this backlash— or maybe it'll get worse… You never know.
Read more: 5 Things That Happen On Every Pakistani Morning Show
Stay tuned to Brandsynario for the latest news and updates.