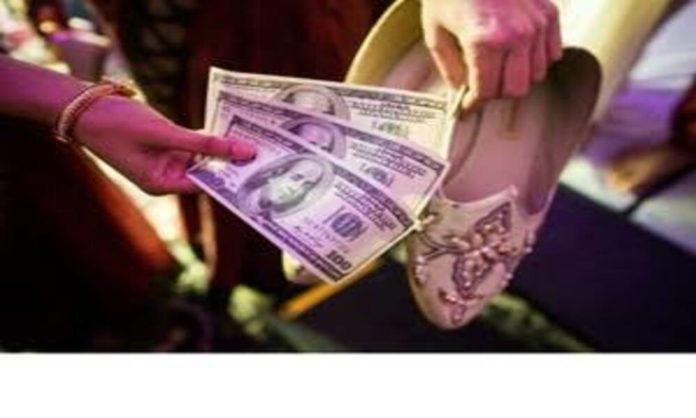 Joota Chupai is a rasam traditionally done in Pakistani weddings. It is a rasam where the sisters of the bride hide the shoe of the groom in return for money. Over the years, many videos have gone viral from different joota chupai rasam all for absurd reasons. In a recent video going viral on social media, the joota chupai was taken to the next level and the netizens are not amused.
Joota Chupai In Pakistani Weddings 
You might have seen chaotic wedding videos but this recent joota chupai can't get more chaotic than this. In a recent Instagram video, the sisters of the bride are seen pulling the foot of the dulha in a very derogatory manner to the point where he fell down the seat. The sisters didn't stop even then and the Bride seems to have felt awkward.
Take a look at the viral video below:
Read More: Mashal Khan Calls Out Nepotism In the Industry
Netizens React To The Post 
Netizens' response to the video wasn't only obvious but also very predictable. From calling the sisters to be ill-mannered and disrespectful to literally making a mockery of themselves, the public gave their two cents about why such wedding rituals can only be in bad taste if not done right.
Here are some of the comments from the video.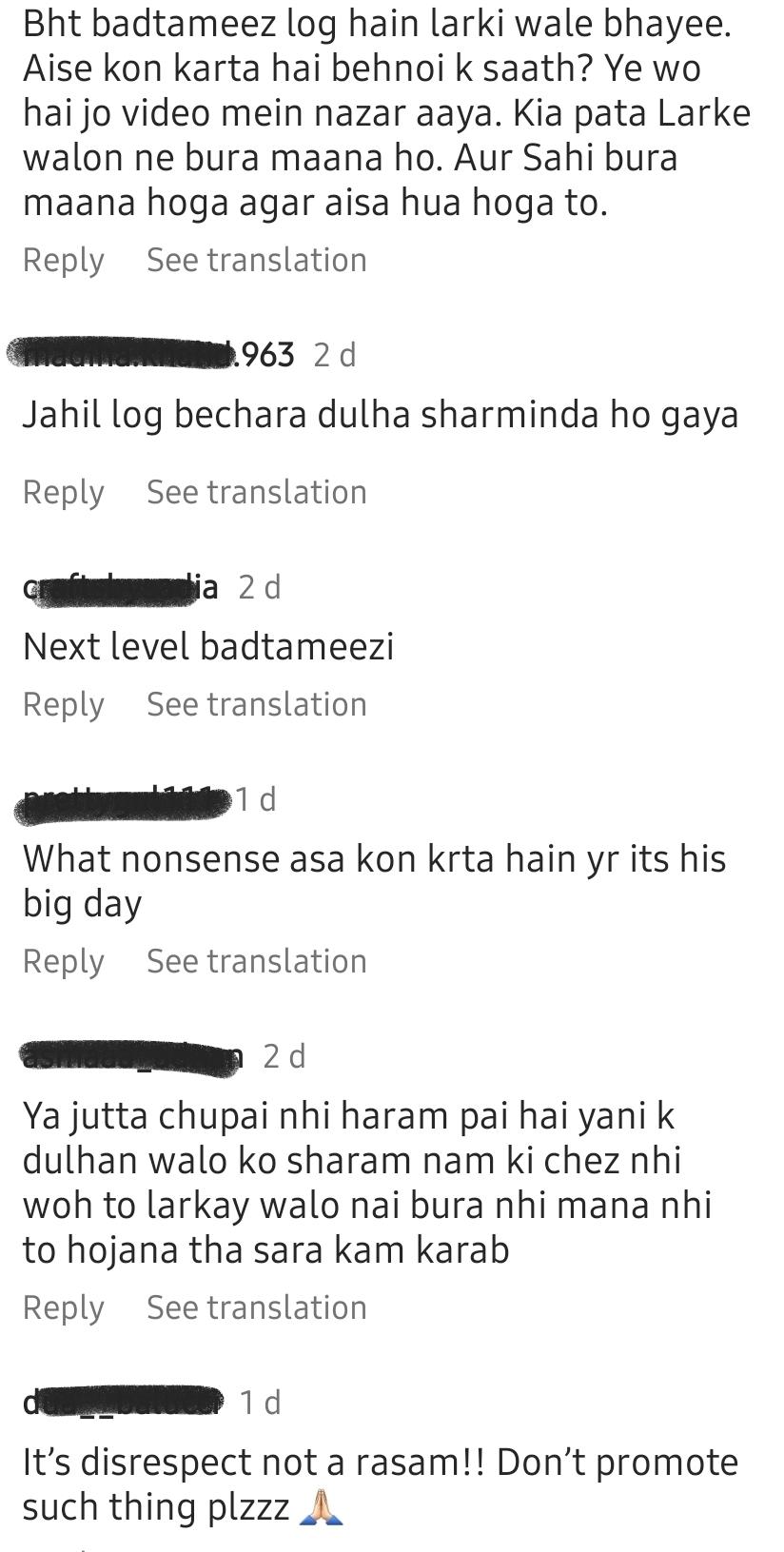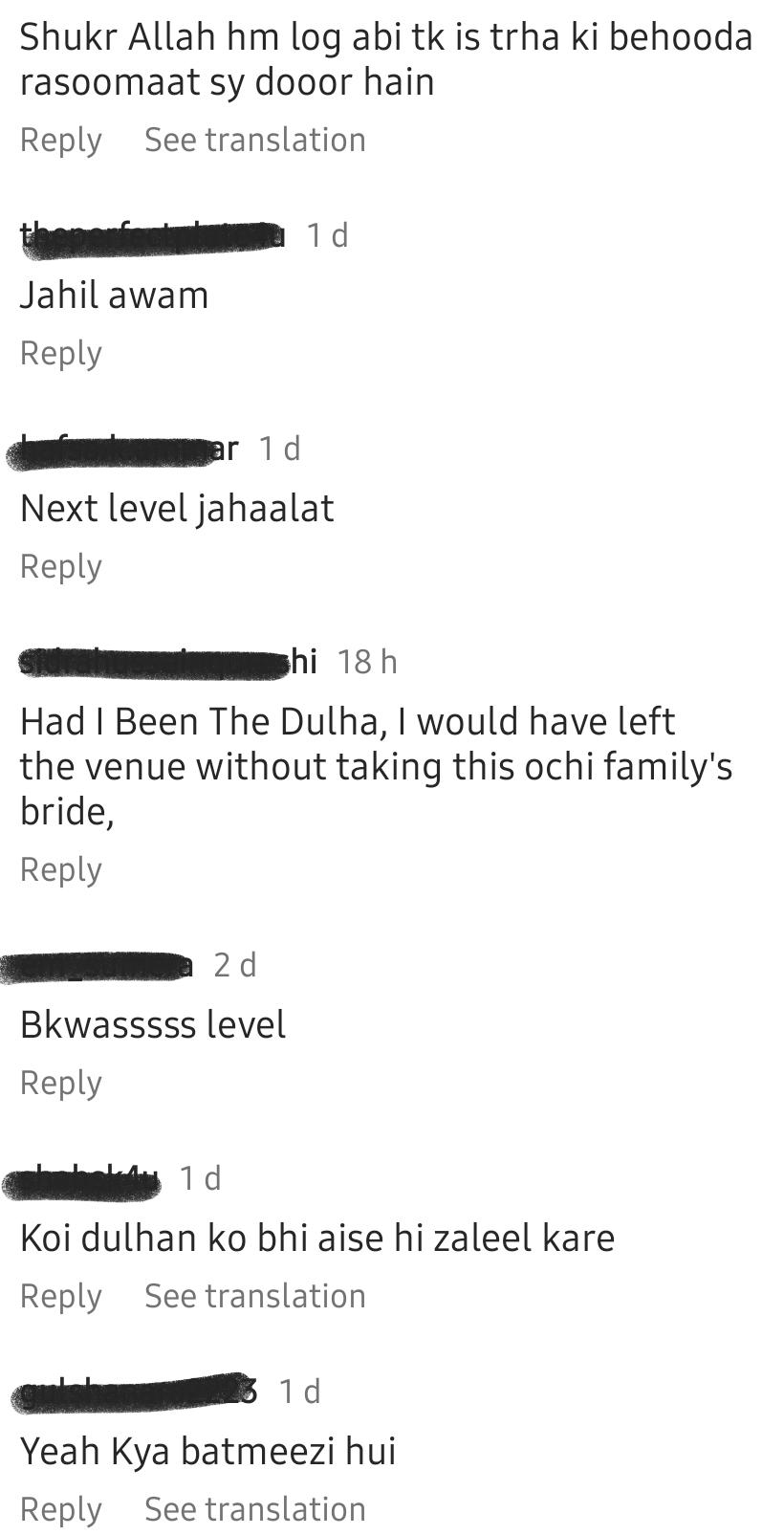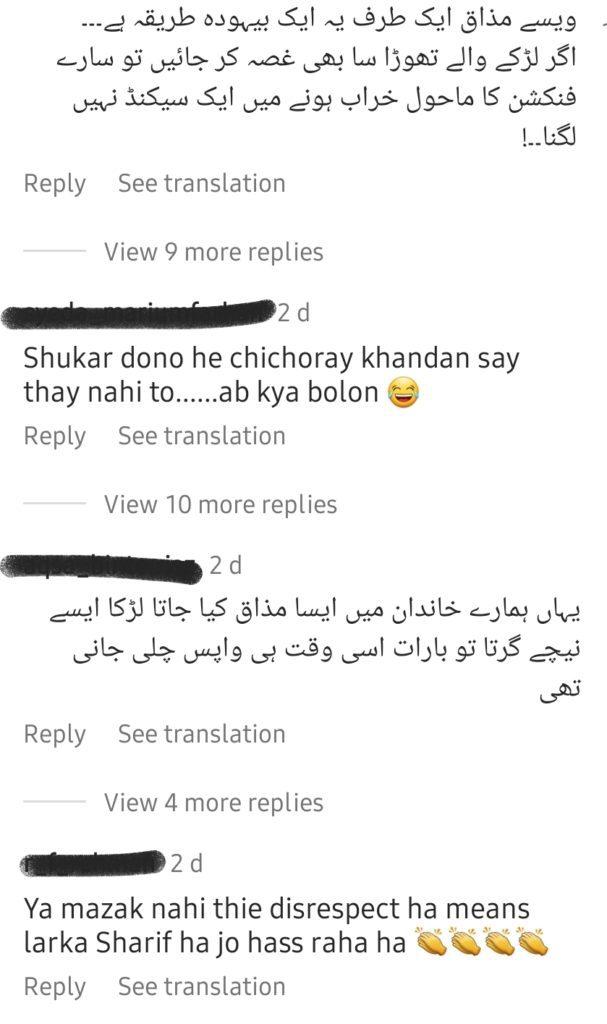 Whether the bride's sister is right or wrong is heavily debatable. However, one thing is for sure no one needs to resort to such lengths for a mere amount of money. What do you think about this? Share your thoughts in the comments below.
Read More: Humayun Saeed Opens Up About 'Kissing Scene'
Stay tuned to Brandsynario for the latest news and updates.