Javed Afridi, CEO Haier and owner of MG JW Automobile in Pakistan has shared an interesting announcement for all car lovers in Pakistan. This announcement was made on Twitter and since then has piqued the interest of many while others were disappointed. Here's everything that's going down about a new model of MG cars coming out.
Read more: 5 Early Signs To Identify Engine Failure!
What Did He Share?
Javed Afridi shared the car ad of MG GT on his Twitter profile with a simple message. The message said, "MG GT see you in Pakistan this year". Have a look at his tweet:
MG GT SEE YOU THIS YEAR IN PAKISTAN ‼️ pic.twitter.com/cC5X8fekDX

— Javed Afridi (@JAfridi10) May 7, 2022
Through the tweet, Javed Afridi has informed the people of Pakistan that MG is about to bring one of its most popular and famous models to Pakistan. MG is already an established brand in the country with millions of cars already booked by Pakistanis. Naturally, people got hooked on the news.
What Is MG GT?
MG GT is said to be inspired by the 1962 MGB GT. However, it is an all-new version, unlike any other car. MG GT is a coupé-like fastback sedan that embodies MG's latest design ethos. The latest MG GT has fresh, dynamic good looks and a fighter-jet-inspired cabin.
In short, it provides a thrilling racing experience in the compact sedan marketplace. Can you imagine this on the roads of Pakistan? We sure can and we can't only imagine it, we can see all the races happening already! It has a high-end shark-hunting front that gives it the proper appeal of a racer car.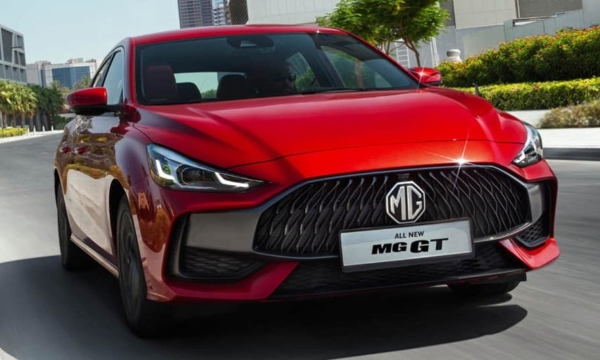 Read more: BMW May Have This Feature Missing In Its New Cars
Do People Want This In Pakistan?
However, under the comments, there were mixed reviews. Many people are upset about how MG has treated them by not giving them their booked cars on time. Others are questioning the use or practicality of this car in Pakistan. People want stability in the automobile industry at a time when car prices are touching the sky. Have a look at what they've said:
Afridi bhai kab tak a rahi hy?
Plz is dafa zara sahi bata dain taky main phir us hisab sy tiyari kar loun apni last time ki tarha aik sal zalel hony k bad phir gari ly li thi main ny is dafa asy na karna plz date batain wo bhi confirm wali

— Awais (@awaisl_riaz) May 8, 2022
Electric vehicle is the need of your

— 🤖 انوشہ (@dorritos248) May 7, 2022
sigh! it would cost more than 6million, no need of launching it mate, these imported kits are costing us a lot of loss better to stick with fridge and ovens!

— Ali (@saintali__) May 7, 2022
Really looking forward to witness excitement of MG GT on Pakistan roads

— AWAIS (@AwaisAshrafBaig) May 7, 2022
Stay tuned to Brandsynario for the latest news and updates.