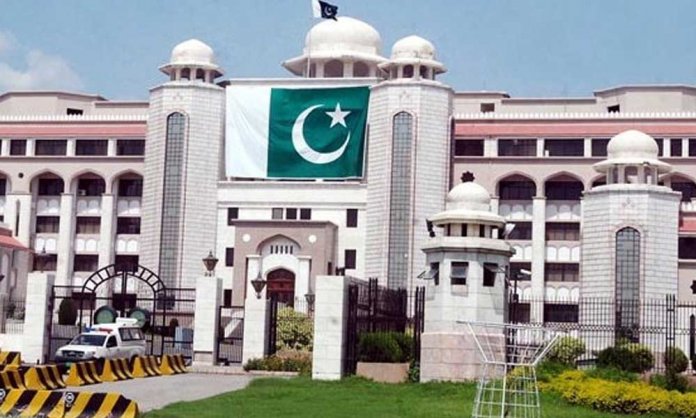 Prime Minister Imran Khan has fulfilled another promise-  he has indeed converted the PM House into Islamabad National University.
An inauguration ceremony was held on Friday at the Prime Minister House for converting the lavish building into a learning institute. The launching conference was named 'Emerging Challenges for Pakistan'.
Islamabad National University will be set up on 30 acres of land and will offer MS and Ph.D. programs in the field of social sciences, applied sciences and applied technology. INU will not offer undergraduate programs.
PM House formally converted into university called Islamabad National University. @ImranKhanPTI attended first formal academic activity in Islamabad. @PTIofficial delivering on its promises. @PTIOfficialISB pic.twitter.com/ySYVKb0AKR

— Business News (@Dailybn) December 21, 2018
The conversion of Prime Minister House into a university was a part of PTI's manifesto even before the government was formed. Previously, the government opened the doors of the Governor House and PM House for the public.
Proving that he is the man of his words, PM Imran Khan said that all the symbols of colonial mindset will be broken while addressing the public during the ceremony.
He said:
We are making the masses aware of their rights so that they question rulers about their tax money.
Brilliant speech by #PMIK regarding his plans/vision for Education (specially Higher Education). For the first time saw a Pakistani ruler talking about investing in Education/Knowledge Economy. Islamabad National University (INU) ll be amongst the world top universities soon IA. pic.twitter.com/48V7GVswzO

— Liaqat Hussain (@Edwardian842) December 21, 2018
PM Imran Khan added:
Education is the top priority of Pakistan Tehreek-e-Insaf government and enough funds are being made available for higher education in the country.
Higher Education Commission Chairman, Dr. Tariq Banori told media that a research institute will be formed initially, following the construction of Islamabad National University in the second phase.
BREAKING: PM House Islamabad converted into Islamabad National University! pic.twitter.com/tDohHHrzDI

— Hamza Ansari (@iHamzaAnsari) December 21, 2018
PM Imran Khan's Chicken Policy: Household Income Can Be Increased By Rs 10,000
With aims to construct the country's high-quality research university, INU will acquire 30-acres land from the polo ground, stables and mountains in the second phase which will be further given the status of a university. Entry and exit points for the university will be given from Fourth Avenue Darbar Bari Imam Sarkar.
PM Imran Khan has lived up to yet another promise now by forming a university in the premises of the luxurious Prime Minister House of Pakistan with hopes for it to serve as a center of excellence and high-quality research institute.
https://youtu.be/LLpXM5QsSes
Stay tuned to Brandsynario for more updates and news!