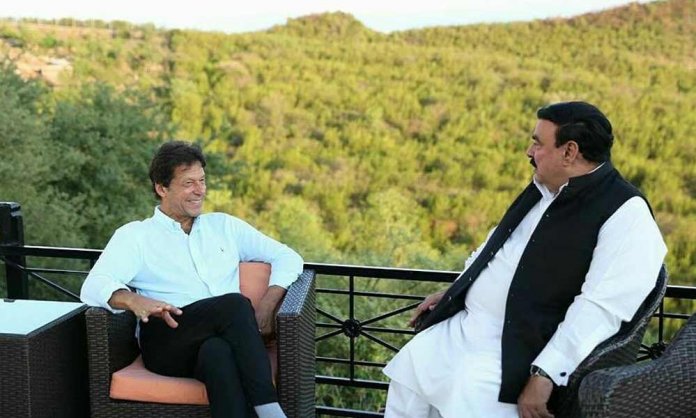 We all know that Federal Minister for Railways, Sheikh Rasheed is a die-hard foodie.
His love for food knows no bounds. Consequently, a hilarious incident happened in the federal cabinet meeting yesterday.
Apparently, the meeting lasted for four to five hours and the minister couldn't hold back his hunger.
Hence, Sheikh Rasheed put forward a hilarious demand to PM Imran Khan.
It is reported that the politician complained:
 Either food be served in the meetings or the ministers be allowed to bring their lunch boxes
We all know that Imran Khan's austerity drive has banned lavish lunch and dinners in meetings.
That being so, PM trolled Sheikh Rasheed like a boss in front of all ministers and stated:
"the ministers need to go on a diet instead"
Khan's reply resulted in a roar of laughter by the ministers.
Sheikh Rasheed's fan would know that the politician never shies away from enjoying food in rallies and gatherings.
Last year, at a PTI rally at Sahiwal, Rasheed feasted on biryani and chicken boti while sitting with PM Imran Khan.
The leader was spotted suppressing a smile and the video of the incident went viral on the internet.
Watch for yourself here.