Mostly, the life of Pakistani dramas is limited to 36 episodes running. After every 36 episodes, there is a new one on the horizon. But the best part is that within a span of a few days, you have a lineup of them just waiting to be explored. October is going to be that month for you if you haven't already noticed.
Let's have a look at them!
1. Dobara
Dobara teases at a romantic story between a younger man and an older woman. Yes, we have seen projects like Woh Aik Pal where there was such a couple. However, it did not start with a romantic storyline. Here, it seems that the two get into this relationship willingly. And the best part, they seem to own it. Having seen Bilal Abbas in Cheekh, we know he will do justice to the character. And Hadiqa Kyani's performance in Raqeeb Se speaks volumes in justification for this upcoming dramas. So, let's wait with our fingers crossed because it is set to release on October 20th.
Read More: 5 Controversial Pakistani Dramas That Actually Made Us Proud
2. Sinf e Aahan
With a star-studded cast, the drama was planned for October and it has started as well. The drama features Kubra Khan, Sajal Aly, as well as Yumna Zaidi. We will also be able to see Syra Yusuf in the project. Knowing she is very choosy about what she stars in, the storyline has to be good. Moreover, there was quite a hype on how the drama is based on women empowerment so there's that. Maybe with Sinf e Ahaan, we will get to see a fresh perspective of empowering women compared to Churails.
3. Ishq e Laa
Sajal Aly, Yumna Zaidi, who else do you need us to name for you to fall in love with Ishq e Laa? With Azaan Sami debuting in the drama industry, the project attracted controversy because people thought it to be nepotism; putting Azaan Sami in the same line as talented actresses Yumna and Sajal. The drama is set to release on 21st October.
Read More: 5 Pakistani Dramas Of Imran Abbas Showing Love Triangles
4. Sila e Mohabbat
Starting on the 11th of October, Sila e Mohabbat airs from Monday to Friday. It has Noor and Rabab Hashim starring in the show. The drama does hint at a problematic feature, love between a professor and a university student. But let's see if they can curate something different out of it.
5. Main Manto Nahi Hoon
Written by Khalil Ur Rehman Qamar, the drama is supposed to be iconic. No matter what he said, the man is a great writer. Plus, the show casts Humayun Saeed and Maya Ali, great actors. One thing to note though, the drama is not released yet and we don't know when it will be released but it looks like it will be soon. So, if it begins even on 31st October, do not forget to watch!
By the way, it is somewhat related to Manto so expect some great dialogues,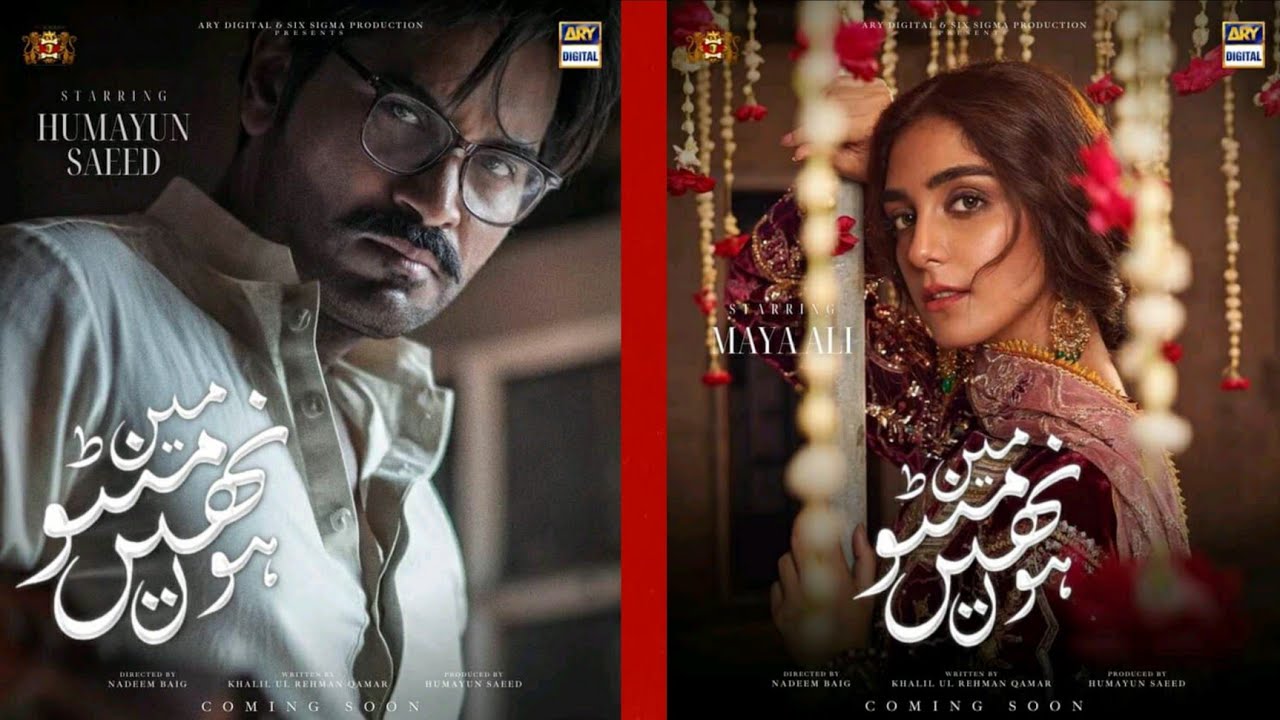 Which Pakistani dramas are you following?
Stay tuned to Brandsynario for the latest news and updates!