United Motors is planning to discontinue the 800cc Bravo and 1000cc Alpha hatchbacks. It is rumored that the company will shift back its focus on 2- and 3-wheeler production, thus wrapping up its operations of the 4-wheeler business.
Bravo Takes Over Mehran 
The Bravo was launched in September 2018 as an alternative to Suzuki Mehran. However, the car couldn't become a success as much as it was anticipated due to its build quality issues and limited nationwide network.
According to the sources, United was not satisfied with the quality standards of Dahe, the principal responsible for producing the DH350s, due to which there has been no supply of the CKD kits for a long time. Despite, United has been increasing the price of Bravo in regular intervals despite no new kits being imported.
Read More: Porsche To Build Out Its Own Network Of EV Charging Stations
Company Setbacks
Meanwhile, the company cannot get rid of the stocks it already has. The company was also supposed to launch Punjnad commercial pickup. However, the move never materialized, and the launch of an automatic variant of Bravo that was coming out in 2020 was also ceased.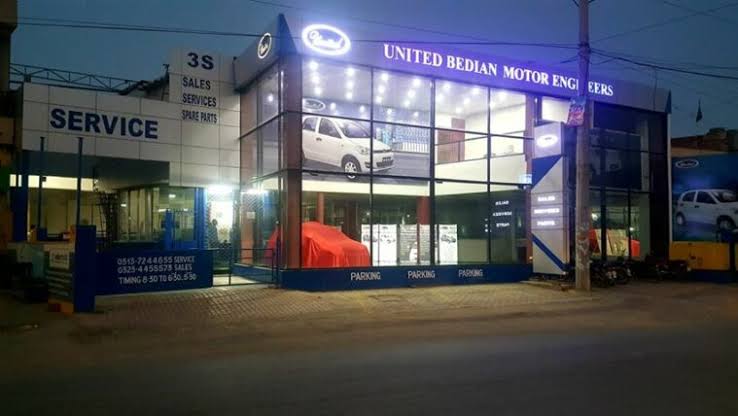 In January 2021, United launched the 1000cc Alpha hatchback, which was initially a first-gen Chery QQ facelift. While that was discontinued in China several years ago, sources say, United's move to approach Chery was also because it was dissatisfied with Dahe regarding the quality issues of the Bravo hatchback.
The Truth About The Closure 
"This is nothing but a false and baseless rumor. United Motors is not at all shutting down its operations. The company is going stronger than ever. We are selling both our car models, Bravo and Alpha, and delivering the cars within a week." says company officials.
Meanwhile, the dealer's statement regarding the rumors seems to be true. As they mentioned, no restocks of the car shortly.
"We have under 50 units of United Bravo and Alpha. Once we sell these, there won't be any restocks. The cars will be discontinued in the market."
Read More: Honda Announces Customized Car Delivery Service – Here's How
United's biggest dealership in Lahore, called United Bedian Motors, has also been converted into Prince Bedian Motors. Confirming the darker clouds on the future of United cars in Pakistan.
Stay tuned to Brandsynario for the latest news and updates.