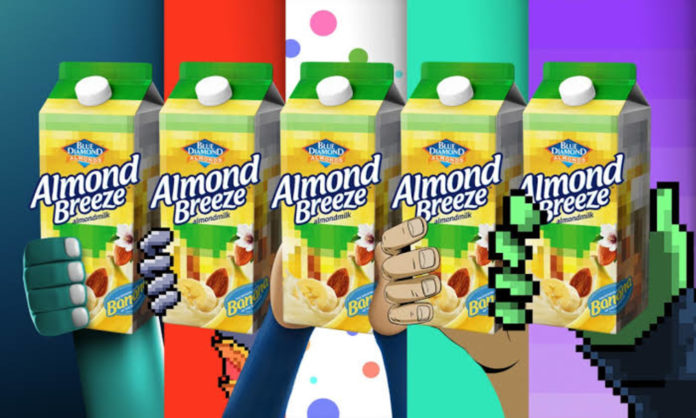 Another day, another development in the Metaverse. With every brand bringing in their horse to participate in the Metaverse race, the competition is cut-throat. New applications are always coming for patents and trademarks in the Metaverse every day.
With virtual food already being a thing, it's only evident for beverages to hop in on this race. Brands like McDonald's, Chipotle, etc. coming up in the Metaverse and serving delicious food. It is only a matter of time since brands start lining up to serve in the metaverse.
Read More: Should Brands In Pakistan Be Excited About Metaverse?
The Official Drink Of Metaverse
Grabbing this opportunity, Almond Breeze has now expressed its desire to become "the official drink of the Metaverse." With the "Ape" NFTs already purchased by several businesses and people, Almond Breeze wants to build up and take advantage of its success.
Our roadmap is filled with surprises 🎉 3 randomly selected NFTS will come with a one-year supply of Banana Almond Breeze.

Enter our waitlist: https://t.co/9Tnsr0ThjS. May the rarity gods be with you.

See T&Cs for more info: https://t.co/AUPExzZZjp pic.twitter.com/uq1PtfXP0m

— Almond Breeze (@AlmondBreeze) March 10, 2022
Almond Breeze's motive and goal are to quench the thirst of these Apes. The brand is launching a new drink called "ApeFuel" in the Metaverse.
Fuel For The Apes
Almond Breeze is planning to launch a total of 1k NFTs. These NFTs will feature an artistic ape hand holding an Almond Breeze beverage made with a real bananas carton.
This beverage range will include three randomly picked NFTs, which will further accompany the offer of a free one-year supply of Almond Breeze Blended with Real Bananas. Talk about good marketing!
Talk about being generous! Almond Breeze also plans to donate five percent of each resale of its NFT to the "Future Farmers of America."
Read More: Bareeze's 'Metaverse' Campaign Backfires & Netizens Are Not Having It
The artwork of these NFTs was created by TBWA/Chiat/Day LA. According to Almond Breeze it was inspired by "the popular styles and techniques of ape NFTs."
"Almond Breeze Blended with Real Bananas is the most beloved product among our online community, and we look forward to making it available as art. These digital apes need fuel. Meanwhile, we're here to quench their thirst." Says Micah Keith, the group marketing manager at Blue Diamond Growers for Almond Breeze.
Stay tuned to Brandsynario for the latest news and updates.