Apple is working on a foldable iPad/MacBook hybrid with a large 20-inch display. Mark Gurman, a reporter with an impressive track record reports the news.
The tech giant is looking at the idea of making a dual-screen, foldable MacBook/iPad hybrid that would use "one side of the display serving as a virtual keyboard," according to Gurman's unnamed source.
Without the virtual keyboard, the device would perform like a giant iPad that can be folded for greater portability, or when one half of the display offers sufficient space for the user to perform their desired task.
The iPad/MacBook Hybrid
The next foldable device of Apple will be an iPad and iMac hybrid that will help in the portability of a massive display for users' needs. The device would most likely stow or fold into the size of a 10-inch iPad, which is the regular size of its classic variant, and would unfold to a massive display of as much as 20 inches like the iMac.
However, it is yet unknown if the display will be a Mac or an iPad with a touch screen.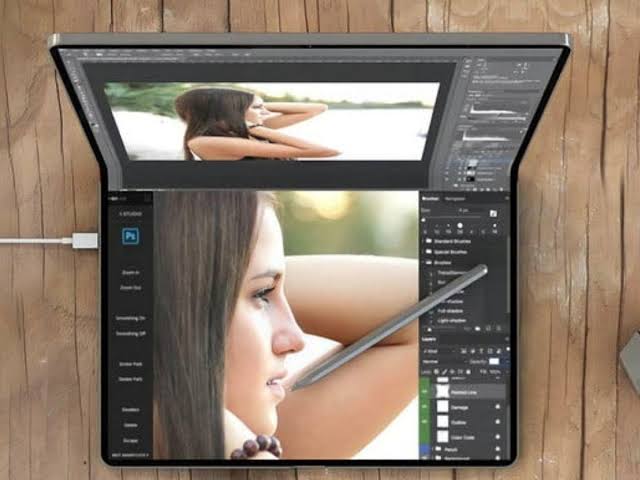 Read More: Apple iPhone 14 May Have A Sad News For Its Fans
The Variants
According to the reports, the iPad/MacBook hybrid might feature three forms.
The first form is a fully opened 20-inch display. It could be used as a gigantic tablet or with a complementary external keyboard.
The second is a half-folded state that resembles a laptop.
The third hybrid can be a fully folded screen which might cut its physical image size to 10 inches.
Ideally, the 20-inch display will allow UHD/4K resolution or higher due to its size.
"It would trade in the physical keyboard and trackpad for a full touch-screen base," says Gurman.
Read More: 5 Ways To Protect Your Brand From Fake Reviews
Release Date
According to the sources, the anticipated device will not be released anytime soon. Since the projected time frame is later than 2025, the device could come out in 2026 or 2027.
Gurman reports that iPad/MacBook hybrid might be released at around the same time as the Apple car and Apple AR glasses. Fans are advised to wait for more updates about these gadgets.
Stay tuned to Brandsynario for the latest news and updates.