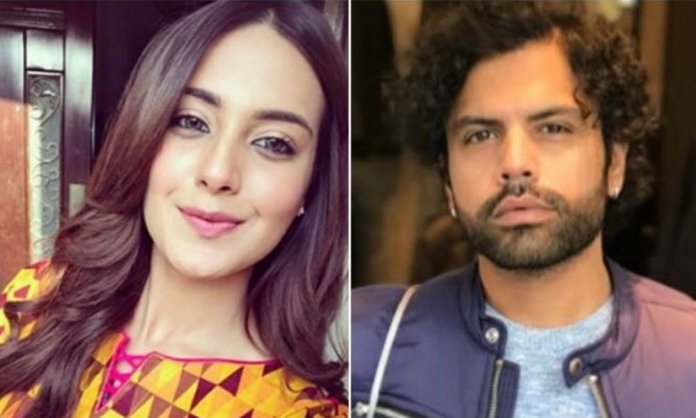 So it seems that the Pakistani media industry is certainly impressed with court room dramas these days. Why do we say that? Well, for those who have not tuned in for a while now, the recent case of Meesha Shafi and Ali Zafar broke the internet when the former accused the latter of sexual harassment.
The issue went viral and Ali Zafar chose to take matters to the court (of course, we will be keeping you posted on that case).
Read all about the case here:
Meesha Shafi-Ali Zafar's Controversy Takes an Ugly Turn With Legal Notice!
But till then, let us bring to your attention to another such controversy that has been making rounds over the past couple of days.
This time, it's between a talent agency and their client.
Who are these "victims" you ask? We won't disappoint!
Well, we are talking about none other than actress and model, Iqra Aziz who has been served a legal notice from her talent agency, Citrus Talent.
The notice has been sent by none other than the PR mogul and CEO of Citrus Talent, Fahad Hussain.
But what exactly transpired that led to such an action by Fahad?
According to Fahad himself, Iqra had apparently gone ahead and signed a TVC with another talent agency.
Now this didn't sit too well with Fahad.
He claims that Iqra is still under exclusive contract with Citrus Talent (which she had signed on June 14, 2017) and that by working with another agency headed by Maida Azmat, she has breached the contract.
Hence, the court notice!
In a Facebook post, he wrote about how he felt personally victimized and betrayed:
Legal Notice issued to Iqra Aziz (Actor):My lawyer has served a legal notice on Ms. Iqra Aziz as she breached the…

Posted by Fahad Hussain on Sunday, May 6, 2018
However, Iqra has denied all allegations put forward by the CEO Fahad Hussain!
While appreciating Citrus Talent for "launching her" in the media field, she went on to claim that the agency hadn't been paying her on time!
Taking to her Instagram, she posted:
"I deny all accusations put forward against me by Fahad Hussain of Citrus Talent for breaching the contract. I have been in the industry long enough to know how to do fair business and I am not one to shy away from the truth. The legal system is something I have deep faith in and Inshallah I will receive the justice I deserve through a Court of Law. For reference, I have attached the legal notice that has been sent as a reply."
Well! We are certainly surprised! But not as much as Fahad who too decided to reply to the pretty actress on his Instagram.
Check out what he wrote below:
"Wow…. cant believe how thankless some people can get and in turn come up with the worst kind of cock and bull story based on complete lies to further mislead people.
All I have to say is that let the court decide what is right and what is wrong.
Karma is at play, lets see who is honest. 😇
#IqraAziz your innocent face cannot hide your ugly personality. I will answer with proof. Say whatever you want to, I was still being nice and cordial but I think you dont deserve respect as you clearly have no values or ethics. . . ."
And that's not all!
Just two hours later, he again posted on his Instagram where he wrote:
"First victory for Truth 🤲🏻"
Hmm… this does make us wonder who here is telling the truth? But we will let the court be the judge of that – while we keep you posted!
Sham Idrees and Ducky Bhai Controversy: Zaid Ali Breaks Silence!
What did you think of this latest controversy? Let us know in the comments below!
Stay tuned to Brandsynario for more news and updates.