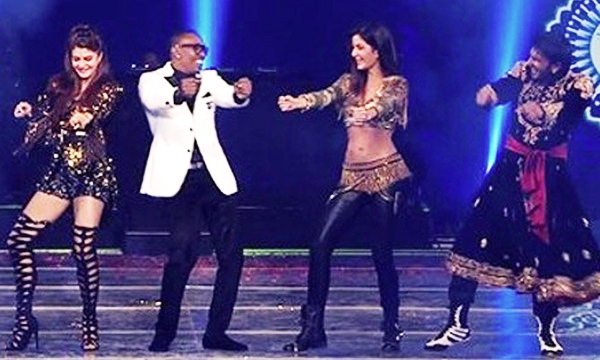 The opening ceremony of 9th IPL was a star-studded event and truly a night to remember; Katrina Kaif; however, stole the show, rocking to her popular numbers. Preity Zinta and Katrina Kaif both bonded at the event with Preity looking lovely in her red gown!
Preity Zinta is the co-owner of the IPL team Kings XI Punjab and has always been very involved with the IPL tournaments.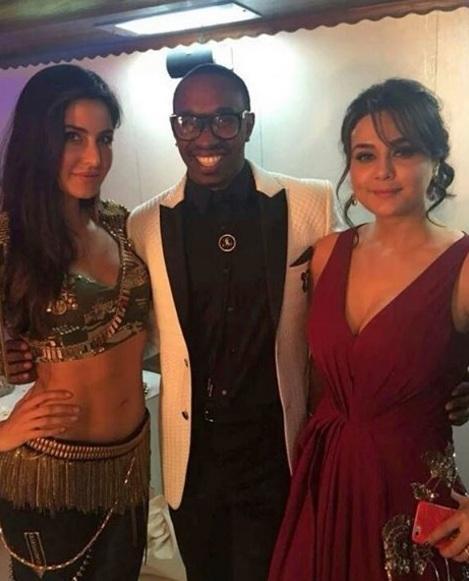 Katrina gave terrific performances alongside Ranveer Singh and Jacqueline Fernandez. Well, all people could talk about were her abs at the event! The 30-year-old actor Ranveer Singh also took centre position during the opening ceremony of the IPL 2016 and put on a marvellous performance.
https://www.youtube.com/watch?v=LaXQUrXn77Y
He put up a cricketing gear- helmet and batting pads—and delivered a MESMERIZING act. As expected, his levels of energy sent the audiences into a state of frenzy.
View the pictures below:
---
The much-anticipated 9th edition of Indian Premiere League (IPL) took place at the National Sports Club of India (NSCI), Worli on 8th April 2016 at 7 pm onwards has two major attractions; one being Dwayne Bravo's 'Champion Dance' and the other being the support and participation of the Bollywood stars, especially at the opening ceremony.
According to the tournament champion Rajeev Shukla, Dwayne will be performing at the IPL 9 opening ceremony in Mumbai. It is expected that some other West Indies players would also join Dwayne during his on the stage performance.


Shukla also mentioned that to showcase the best ever opening performance at the IPL 9, LED stumps are being used. These LED stumps are being used since 2014 across ICC's 20 and 50 over World Cups.
Waqar Younis who recently stepped down as Pakistan team head coach will now do commentary during the Indian Premiere League- Season 9.
Waqar Younis has resigned from the post a few months back; He was also the coach for Hyderabad Sun Risers in the IPL edition of 2013.
Indian Cricketer Vinod Kambli To Be Pakistan's New Head Coach?
"If there is a run-out or a stumping that has been referred to the third umpire before the decision is flashed, the fans express their opinion. They will be provided with placards with signs of "out or Not Out" and they can flash it for 30 seconds irrespective of the umpire's decision," said Shukla.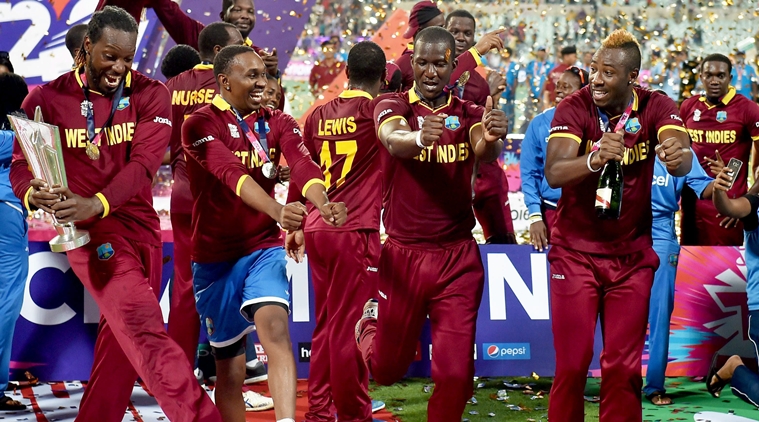 Image Source: PTI Photo by Swapan Mahapatra
Moreover, Shukla noted that for the first time the IPL authorities are introducing '36 IPL Fan Park' outside of India in the New Jersey, United States.
West Indies Defeated England To Become The World T20 2016 Champions
On the other hand, many Bollywood Celebs have also gathered on a single platform to support IPL 9, along with DJ Bravo. The details state that Ranveer Singh, Jacqueline Fernandez, Katrina Kaif and Yo Yo Honey Singh will also be participating in the IPL-9 2016 Opening Ceremony.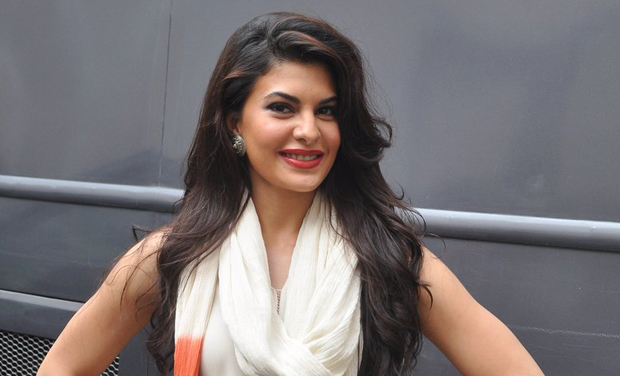 Jacqueline Fernandez while revealing her performance said that her act focuses on determination and intensity of the players.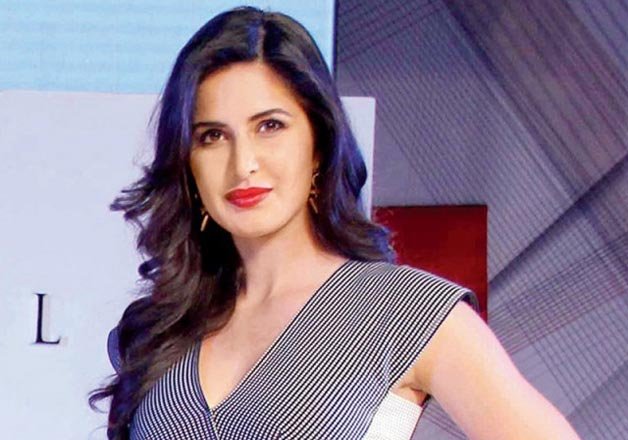 Katrina, on the other hand said, "Cricket and Bollywood have always been closely associated and what better way for me to show my support."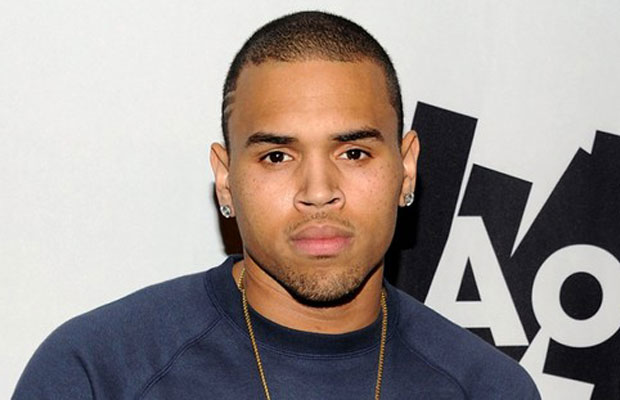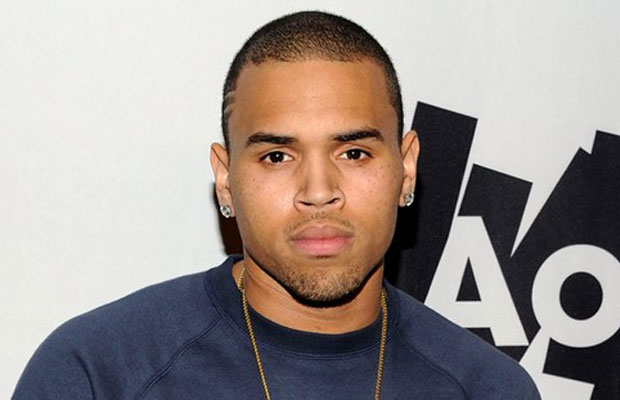 Not only B-Town stars are participating at the event, but American singer Chris Brown and musical group Major Lazer will also participating in the IPL 9 2016 Opening Ceremony.
How To Participate In IPL-9 2016:
The opening ceremony of the IPL-9 league is the most anticipated event of the sports world right now. I am sure fans can't wait to be a part of this event. To book your  entries for the event, visit the bookmyshow website, enter your region's name and reserve you place in the event.
Have a look at the training session of IPL-9 below:
Training in the kkr,camp,getting in the groove ahead of the #IPL9 pic.twitter.com/fDC1cOKgui

— Yusuf Pathan (@iamyusufpathan) April 6, 2016
Exclusive @msdhoni Practicing at Pune MCA stadium

And The @IPL Fever Begins #IPL9 pic.twitter.com/UAzltbUsTp

— Dhoni Raina Team (@dhoniraina_team) April 4, 2016
Our armour for #IPL9 is ready! It'll help us #PlayBold & look bold! Catch our official kit launch LIVE at 7 today! pic.twitter.com/RJNvrPyBBO

— Royal Challengers (@RCBTweets) April 7, 2016
Our Challengers are preparing to #PlayBold in #IPL9! Practice sessions are in full-swing: https://t.co/nv6UizQWN9 pic.twitter.com/d9O2WJyajc

— Royal Challengers (@RCBTweets) April 6, 2016
Folks! get ready for some 'Entertainment'#IPL Season 9!
Your Favourite Team ?
Send us with the hashtag #T20VivoIPL#IPL9 #IPL2016

— Irfan Innocent! (@ArfanSays) April 7, 2016
Lowest Totals In IPL#RR 58#KKR 67#RCB 70
Kochi 74#CSK 79#DD 80#RR 81#IPL #IPL9 #VIVOIPL #IPL2016

— TheCrickBlog (@TheCrickBlog) April 7, 2016
On my way to my first training session with @RCBTweets. I am very excited to get into my first IPL campaign with them#excitingtimes#IPL9

— Shane Watson (@ShaneRWatson33) April 7, 2016
#IPL9 Captains: #Pune: Dhoni #Gujarat: Raina #RCB: Kohli #MI: Rohit #SRH: Warner #KKR: Gambhir #KXIP: Miller#DD: Zaheer #IPL2016 #VIVOIPL

— Irfan Innocent! (@ArfanSays) April 7, 2016
Stay tuned to Brandsynario for more updates.