Apple is the undisputed smartphone leader of the world. Even though the company is facing tough competition from its competitors like Samsung and Xiaomi, past records have shown that companies tend to follow Apple's strategies and incorporate things like them in order to sustain their position in the market.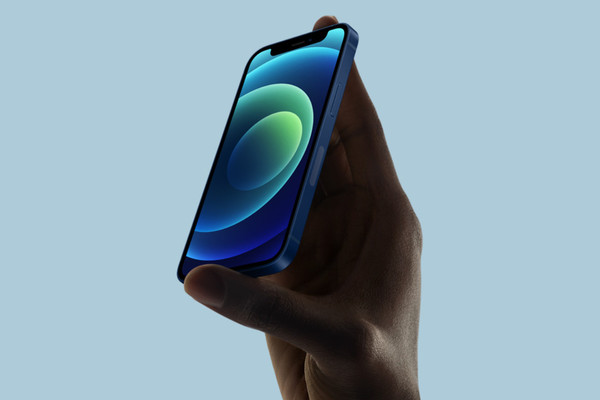 iPhone 12 Mini's Is The Lowest Selling iPhone By Apple:
Apple released four models of iPhones last year which were probably meant to cater to everyone's needs. However, the latest data reveals that the lowest and cheapest iPhone from that range, iPhone 12 Mini was a massive flop. As per Counterpoint, which is a well-known industry data provider, the sales of the iPhone 12 Mini were only 5% of the total sales of all the iPhones in January 2021.
Industry standards have shown that consumers have preferred to buy larger devices in the past few years. It is important to note this point as the iPhone 12 Mini was the smallest phone in the smartphone range released by Apple.
Are There Going To Be "Mini" Category Phones In The Future?
J.P Morgan analyst William Yang says that this sharp decline in the sales of iPhone 12 mini reveal Apple might even stop the production of the phones in the second quarter of the year 2021, as more people prefer the upper models rather than opting for the lowest one.
Even though Apple is yet to comment on any of this analysis and insights, but it is interesting to note that people prefer phones with larger screens despite the fact that that the focus of smartphone manufacturers was on decreasing the size of the phone several years ago, however, touch-screen and content consumption like videos, gaming, etc. might have changed consumers' preferences.
Even though there has been no formal announcement of the iPhone 12 Mini getting discontinued, if this happens then, this will be extremely embarrassing for a giant like Apple to be halting the production of one of their products due to less demand.
The release of the iPhone 12 range was released with a delay of a few weeks owing to the pandemic. However, many have preferred to choose between the iPhone 12 Pro and Pro Max.
The phones were released in Pakistan officially, and as always, Apple was trolled for its latest features and the charger-less iPhone.
What do you think about the iPhone 12 Mini's sales? Do you think Apple is losing its position in the market? Let us know under the comments.
Follow Brandsynario for more news & updates.