After an enormous amount of hype and a grand event, the iPhone 12 is now an official product. Sales are set to start around November, and there is no less of an audience willing to buy it. However, where there is news, there are memes!
Twitter exploded when trolls took over the trending feed. Then they started making the Apple iPhone 12, a subject of the trolls. All in good humor, it's absolutely hilarious to scroll through the feed and go through each tweet! They can't stop trolling the iPhone 12.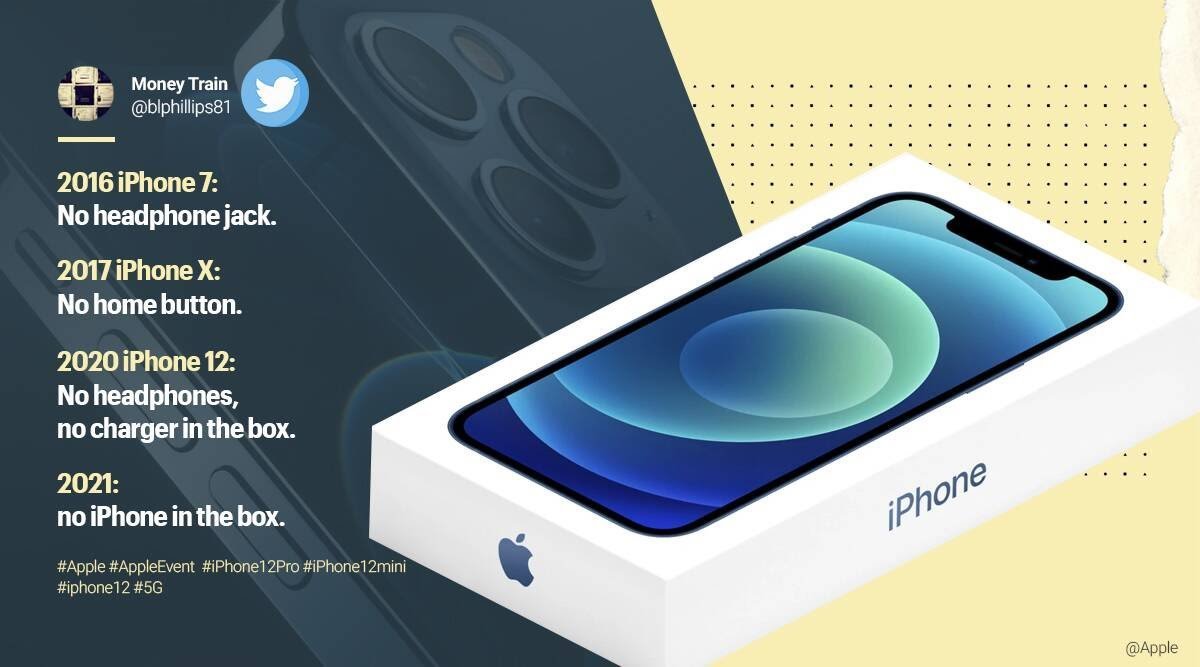 First Contact:
This was merely a day after Apple's online-only launch event. At first, the internet was flooded with praises and commendations towards the new iPhone and its variants. Soon enough, though, there came a swarm of the most widely known audience of the internet. They came in huge numbers and filled the whole feed. Initial tweets were reported to have said,
'I want the iPhone 12, but my bank account and I share different views'. A jab at the general flagship values of iPhones, the trend then followed. It was soon filled with people wanting to donate organs for the iPhone! Then came the jab at how iPhone 12 will have 'No price change' but then removing the earphones and charger for 'environmental purposes.' Is this the iPhone or an electric car?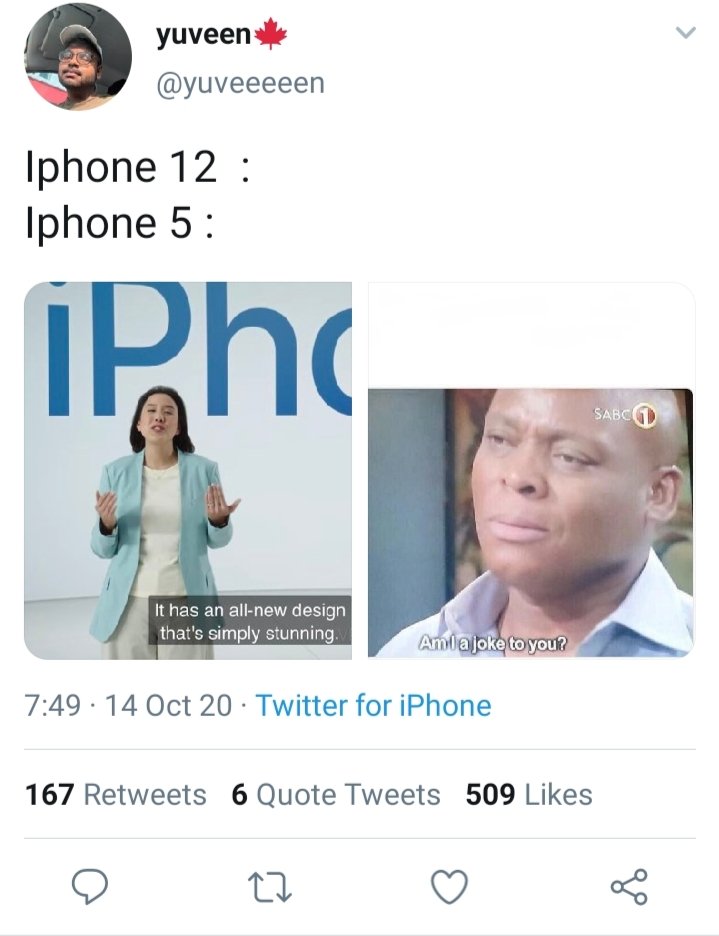 Attack of the Trolls:
Next came the second wave of trolling. 'Biscuit memes' posting an image of an old Nokia phone with a tablet leaf attached to the back, signifying the quad-camera array and saying 'iPhone 12: Released without handsfree and charger. Bigger than iPhone 5'. The writer of this article could not help but laugh at every single one of the tweets!
Another tweet was found to state,
'iPhone 12 aanay pe ab iPhone Lovers 5s Khareedeinge'
Every single meme seems to be constructed in such an ingenious manner and deserves the same respect. A person then mentioned how Samsung is going to bash Apple for the earphone/charger subtraction. Then they stated that Samsung would go ahead and pull the same move with their next phone! Just take a casual stroll through Twitter; you are guaranteed to die laughing.
The writer ends this section with another tweet they found while scrolling,
'iPhone 12: No earbuds/ Charger
iPhone 13: No Phone
How can one not burst out laughing when going through these? It seems impossible not to, at least, giggle. The universe of memes is the stuff of legends, and it conquers all!
Me going to the Apple Store after selling my organs to buy IPhone 12 Pro Max pic.twitter.com/8oHJX9yaHX

— ʟᴜᴄᴀꜱ (@lucasss_1209) October 13, 2020
Low budget iPhone 12 pro Max…🔥

Updated 128 GB , Black colour…@wGruger pic.twitter.com/XxFioREuiO

— வாழ வந்தான் (@shantweet07) October 15, 2020
Memes for the win:
got my hands early on the new iphone

Hello iPhone 12 Pro Max. You're gorgeous. pic.twitter.com/f7iIuYWGo2

— izzy🌎💥 (@vngnc) October 15, 2020
There is no doubt that Apple did make an impact on the new launch. However, as everyone already knows, the world of the internet leaves out no opportunity to troll.
If you intend to go for the iPhone 12 in Pakistan, you might have to wait a while. This is mainly because the extra cost charge that comes with phones here is quite hefty. A 1 Lac phone or 1.15 Lac phone might end up costing around 2 Lac.
Until then, it is recommended to use older iPhone models and laugh at memes!
If you can't afford iPhone 12. Back here again 🔥 #iPhone12 pic.twitter.com/uGpSdCvAje

— isawitbefore (@uhmbvc) October 15, 2020
Steve Jobs must be turning in his grave. iPhone 12 lookin real suspect pic.twitter.com/eueq97rV9x

— Saul Ponce (@datfoosaul) October 14, 2020
Stay Tuned for more from Brandsynario!