Apple's iOS 14 has become the talk of the town. The newest update is unique, not the kind of updates Apple users are used to. While many are happy about specific features, at the same time, some people just can't get the hang of it.
Apple says the new iOS 14 can be updated on iPhone 6s & 6s Plus, iPhone SE (2016), iPhone 7 & 7 Plus, iPhone 8 & 8 Plus, iPhone X, iPhone XR, iPhone XS & XS Max, iPhone 11
iPhone 11 Pro & 11 Pro Max, iPhone SE (2020).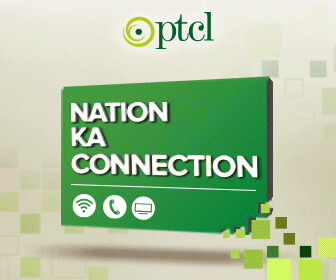 I have an iPhone 6s, and I'm doubtful about the update.
And let's not forget that Apple borrowed some of these features from Android. Read the full story here:
Widgets have become everyone's favorite feature!
I'm quite liking this whole Wigit feature on ios14 pic.twitter.com/d26uObBoz7

— Josh Carson 🇬🇧 (@JCarson621) June 26, 2020
I had a feeling this would happen. The iPhone's battery is still one of the biggest concerns I have and with the recent heavy update, I do not think the previous phones would perform well!
Battery issues caught
ps: do not update below iphone 7+
iOS 14 pic.twitter.com/yY6HYKWiFX

— 𝘢𝘭𝘱𝘳𝘢𝘻𝘰𝘭𝘢𝘮 (@ozairbux) June 25, 2020
We like everything but absolutely hate the digital clocks too!
I miss the old rotating clock with the taptic feedback 😭😭 #iOS14 pic.twitter.com/i17IFGy8By

— Love, Ramish (@RamishxAM) June 25, 2020
But let's not forget. This is one of the best iOS updates so far. So modern and digital: The app drawers, picture-in-picture feature, default apps, and so much more!
Not sure if I made this clear in some of my recent videos, but Apple completely killed it with the software updates this year. From iOS 14 to macOS Big Sur, I don't think there's ever been a more exciting time to be an Apple user!

— Sam (@iup_date) June 25, 2020
All the android users can't stop pointing it out that most of the features are borrowed from Android, which we have seen happening for over some time now.
Using #iOS14 features from past 2 years on my #GooglePixel devices.

— M.Arsalan Peerzada (@arsalan_peerzad) June 23, 2020
You can resize the widget, but only after you delete and reset it! Apple always fixes problems here and there with follow up updates. Just sit tight and wait for the magic to happen.
In a future iOS 14 beta would like to see the ability to live resize a widget. Right now if you want to change the size of a widget, you need to delete it and re-set it up at the new size.

— Mark Gurman (@markgurman) June 26, 2020
Here are eight cool features you need to know about. Read the full story here:
Have something to add? Let us know in the comment section below.
For more news and updates, stay tuned to Brandsyanrio.