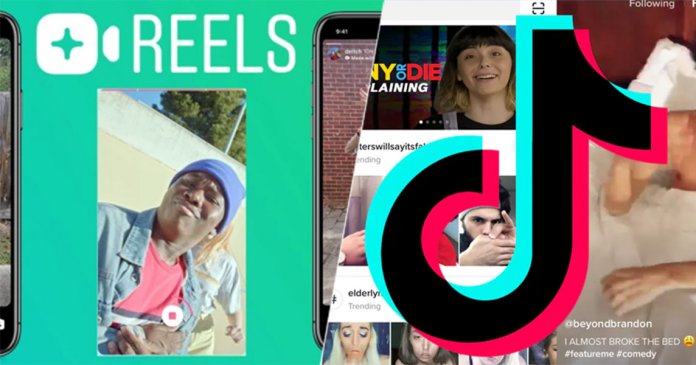 TikTok needs no introduction. It is the world's most popular and famous lip-sync dubbing application that was won hearts across the universe.
On the other hand, 'Reels' is a new feature brought forth by Facebook for Instagram Stories. To be more specific, Reels is a video editing tool that can be used to make 15-second videos.
Although everyone has been calling out Reels for copying TikTok, the Facebook-owned application thinks otherwise.
In a statement, Instagram shared:
No two products are exactly the same, and at the end of the day, sharing video with music is a pretty universal idea we think everyone might be interested in using. The focus has been on how to make this a unique format for us… Your Friends are already on Instagram. I think that's only true of Instagram.
https://youtu.be/UH7WG7rcsko
For the time being, Reels has only been released in Brazil to test the feature for other markets.
Instagram had done something similar when they had introduced Instagram Stories which people called out for being a copycat of Snapchat Stories.
However, the real question is will Instagram be able to give serious competition to TikTok with this new tool?
One thing is for sure that the feel of content, due to their different structures is definitely different from one another.
Time will tell which app dominates in the longer-run.
What do you think?
Stay tuned to Brandsynario for news and updates.
Zaid Ali T. & Yumna Just Nailed the #PUBGMFingerDance Challenge!