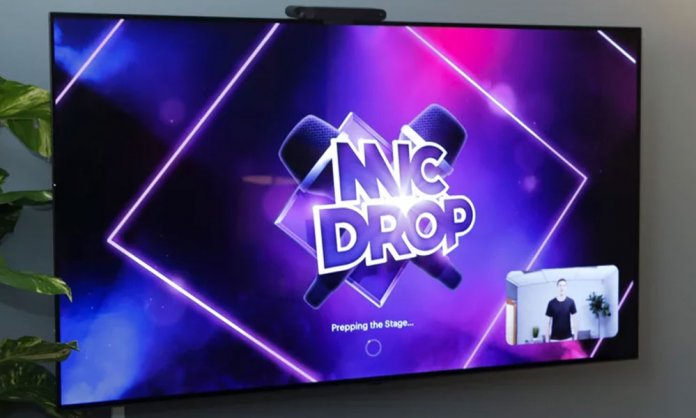 Facebook is ready to challenge popular li-sync platform TikTok with 'Mic Drop'.
It is their lip-syncing app on Portal, a video-calling screen, to level the competition with their competitor.
Mic-Drop will only be available through Portal devices, however, the social media giant has given a sneak peek behind what Lip-Sync is about.
Reportedly, the app has the aesthetic of Guitar Hero, giving people a virtual stage on which they can perform musical numbers for friends on the other end of Portal video calls.
Furthermore, it was reported that Facebook hosted a Portal house party in New York City. The brand's party was spread across five floors in a brownstone to show off the updates to its smart screens and Oculus virtual-reality headsets.
We know that a lot of times when you're connecting with people, it's not just about the conversations you have. But also the experiences and activities you do together, which is what really sparked this [app]. -Kelly Zhou, Facebook's product manager for augmented-reality experiences
Furthermore, individuals can send a GIF recap of their performances to friends on Messenger, share a thumbs up, fire or heart emoji, the more emojis, the louder the crowd's cheer.
You can even choose the outfit look and feel as well as the song you want to jam to.
Do you think Facebook can give TikTok a tough competition this holiday season with Mic-Drop?
Share your thoughts with us in the comments below.
Stay tuned to Brandsynario for more news and updates.
Facebook's New Corporate Identity Brings its Family of Apps Together