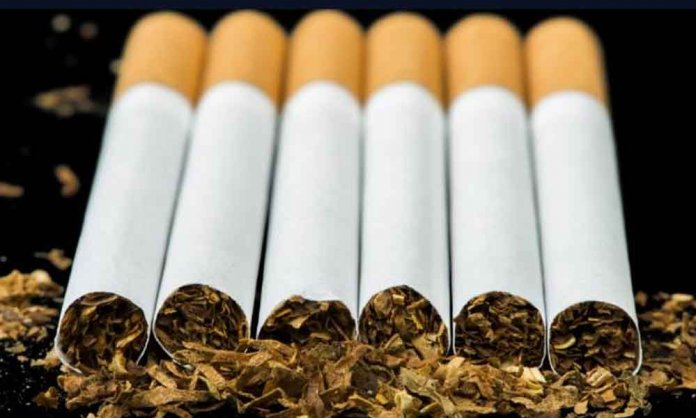 Ministry of National Health Services, Regulations, and Coordination (NHSRC) has renewed commitment to impose health tax on fizzy drinks and tobacco.
However, it is to be noted that such considerations have been turned down by the parliament in the past, according to a press release by TheNetwork for Consumer Protection for World No Tobacco Day.
Reportedly, this year's theme 'tobacco and lung health' has highlighted the concern of citizen's health amongst the government. Thus, a Framework Convention on Tobacco Control (FCTC) was implemented along with NCDs health tax as a step in the right direction.
No other person in Pakistan other than the health minister, Dr Zafar Mirza, a WHO man who is well groomed in consumer rights, know that FCTC and WHO's (World Health Organization) MPOWER strategy has to be implemented not in piecemeal but in toto.
World No Tobacco Day is a call for countries like Pakistan where there should be a response to a tobacco epidemic. Reportedly, a meeting was chaired on Tuesday by PM Khan where it was decided that all provinces take control of the use of tobacco.
The Prime Minister approved the imposing of health tax of Rs. 10 per cigarette pack. The tax money will then be used by the health ministry on welfare projects. It was also decided that there will be a 1% increase in the forthcoming budget.
The prime minister has decided to impose this health tax on cigarettes and beverages in the upcoming budget -an official reported.
Earlier in February, the  National Health Services and Coordination Division presented a draft of the Health Levy Bill 2019, proposing the imposition of a health levy on cigarettes and sugary beverages. The Federal Board of Revenue (FBR) had gone against it and opposed the decision.
Whereas the finance division agreed to the proposed tax improvement on cigarettes. According to Express Tribune, the PM had taken the lead of this initiative and had stated that no one will be allowed to play with people's health.
The health minister is expected to send an approved plan to the finance ministry within the next 2 days to make it an official part of the Financial Bill 2019.
Stay tuned to Brandsynario for more news and updates.
PM Imran Khan & Bushra Manika's Umrah Pictures Take Internet by Storm