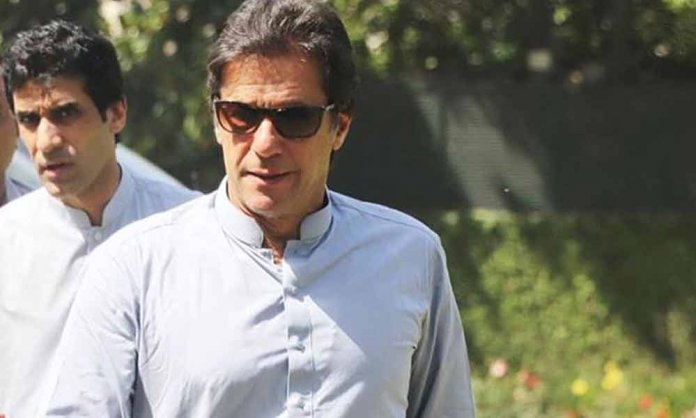 Prime Minister of Pakistan, Imran Khan landed in China, Beijing on Friday morning for a five-day maiden visit to the country.
His first official visit to China on the invitation of the Chinese leadership will review bilateral relations and he will hold meetings with Chinese President Xi Jinping and Premier Li Keqiang.
Khan will also participate in First China International Import Expo (CIIE) in Shanghai, where Pakistan is exhibiting a wide range of export products.
The PM will also be a keynote speaker at the inauguration of the Expo, and will also hold meetings with other world leaders on the sidelines of the event.
The video of the warm welcome of the Prime Minister by Chinese officials is going viral on social media.
A guard of honor at China airport was presented to PMIK
PM #ImranKhan reached #Beijing, termed the visit as the most "significant visit" to #China by a Pakistani leader in recent years as the all-weather allies grapple to iron out differences over the multi-billion dollar #CPEC project. pic.twitter.com/5Xg4eZkbQs

— Shoaib Iqbal (@IqShoaib) November 2, 2018
China's Minister of Transport Li Xiaopeng, Chinese Ambassador to Pakistan Yao Jing, and senior government officials recei­ved the PM Imran Khan at the Beijing Capital Airport.
Prime Minister Imran Khan arrives at Beijing.

Chinese Minister for Transport Mr. Li Xiaopeng, Chinese Ambassador to Pakistan Mr. Yao Jing and Ambassador of Pakistan to China Mr. Masood Khalid received the Prime Minister upon arrival in Beijing. pic.twitter.com/8ffHQZKNji

— PTV News (@PTVNewsOfficial) November 1, 2018
Meanwhile, nationwide protest by religious groups continue. Law and order situation in the country remains in bedlam with protestors blocking roads in the city.
Twitterverse is resentful that Prime Minister has left the nation in a time of crisis.
A bit sad to see that the Prime Minister @ImranKhanPTI is busy with his visit to China leaving the country in turmoil. #AsiaBibiCase #ISPR

— Rubbiya Kamal (@rubbiya_kamal) November 2, 2018
Is it me or is this a really bad time for @ImranKhanPTI to visit China? or probably he is confident enough that his team will be able to manage the TLP issue back home.

What are your thoughts on this.

— Saad Hamid (@SaadGH) November 2, 2018
#ImranKhan Fiddling in China while Pakistan burns? Is this leadership?

— Naziha (@naziha_syedali) November 2, 2018
There should have been no reason that he leaves for China when this is breaking out, the nation needs the PM at this moment in time. We need to make steps to calm these fanatics..

— Partizan – FM19 (@SypcoFM) November 2, 2018
It is to be noted that Khan's scheduled visit to China could not have been postponed as meetings with Chinese stakeholders were organized beforehand.
What's more, Imran Khan is expected to attain more Chinese loans during his visit to avoid approaching the International Monetary Fund (IMF) for a bailout package.
However, how the law and order situation will be normalized in Pakistan in the Prime Minister's absence remains a question mark.
Stay tuned to Brandsyanrio for more updates.